2013 Fantasy Football August mailbag
Ugh, August is the worst. Nothing good is in the theaters, omnipresent humidity makes you look like Gary Williams within five minutes of being outside and the Little League World Series holds its annual hijacking of the airwaves. And trust me, I've tried everything to make the LLWS watchable, from hosting a fantasy draft to gambling rings to constructing drinking contests around the event. Nothing works. (Um, not that I've bet on 12-year-olds' baseball games or anything…)
Throw preseason football in this hodgepodge. God bless Peter Schrager and his in-depth NFL analysis, but the only good that can derive from these exhibitions is a clean bill of health for the players. I don't even buy observations on rookies or offseason vicissitudes, as a lack formidable competition and execution of the actual playbook hinder the significance of the performance.
So to break up this month's monotony, let's empty the fantasy football fan mailbag! For the uninitiated, throughout the NFL season we will answer readers' questions, comments and concerns in a weekly Friday column. To send your inquiry, tweet @FOXSportsBeall or email with the link provided under the author component above the page.
On to this week's questions…
@jeffmbro – Big Ben isn't even a top-10 QB anymore. Too injury prone and no o-line
@Cdnblueensilver – if Big Ben is top-five then #Romo is No. 1! C'mon…
@BigDaddyToe – Big Ben not even top-15. Let's see how well he does now that he no longer has great team to carry him #TrentDilfer
As you can tell, my "Ben Roethlisberger: Top-Five QB" prediction has been well-received.
Before touching on Roethlisberger, let's address the supposed issues with Pittsburgh's offensive line, as the unit's reputation is not only hurting Roethlisberger's value, but the stock of other Pittsburgh entities. Yes, 2012 was not a memorable campaign for the Steelers' big men, especially in their run-blocking efforts (the Steelers' 3.7 yards per carry was the second-lowest output in the AFC). However, the front line was dealt a major blow when first-round pick David DeCastro injured his ACL and MCL in the preseason. With DeCastro back to full strength, as well as the implementation of a new zone-blocking scheme and a young core of DeCastro, Mike Adams and Maurkice Pouncey, Pittsburgh should return to solid form in 2013.
As for Roethlisberger, the Steelers signal caller is only a season removed from throwing over 4,000 yards in 15 games and has one of the lower interception rates in the NFL. I know it doesn't feel like he belongs in the upper echelon of fantasy quarterbacks, and the departure of Mike Wallace and Heath Miller's injury don't seem to bode fruition, but Todd Haley's offense will prove the catalyst for Roethlisberger in the box scores this fall.
Dominic from outside St. Paul – Keeper league: Dez Bryant (who would be my fourth-round pick), Doug Martin (sixth-round) or Jason Witten (11th round)?
Isn't the "outside" of St. Paul called "Minneapolis"? Or have things deteriorated in the Twin Cities to a degree that a vicinity qualifier is needed?
All three of those draft slots offer superlative value, as Martin is a projected top-five pick, Bryant as a second-third rounder and Witten in the fifth. By that equation, it seems the easy choice is Tampa's Martin, and certainly this route is the safest. However, if it's a PPR format, I think Witten at least warrants consideration. The 31-year-old hauled in 110 receptions last season, fifth-most in the NFL and tops at his position. Moreover, though there's considerable depth at tight end in the fantasy ranks, the aggregate of dominant performers boils down to a limited few, with Witten and Jimmy Graham echelons above the rest. Throw in the injury risks with running backs, and it wouldn't be a crazy idea to keep Witten and trade Martin. With that sixth-round accreditation, he's worth at least a second-round pick.
Frank77 from Seattle – Wanted your opinion on three players: Kenny Britt, Kenny Stills and Robert Woods. Thanks!
Stills is probably an unknown entity to a contingent of readers, though that ambiguity won't last long. A rookie out of Oklahoma, Stills holds the No. 3 WR role ahead of Steve Breaston and Nick Toon in the New Orleans offense. Concededly, Graham, Marques Colston, Lance Moore and even Darren Sproles are higher on the totem pole in target importance than Stills, and, like all NFL newcomers, Stills will be plagued by bouts of inconsistency. Nevertheless, Drew Brees has proven his affinity for spreading the rock in the passing game, and Stills' speed and explosiveness could translate into bountiful days. In most standard leagues, he doesn't justify a draft pick at the moment, but make sure he's on your radar once the season begins.
The same cannot be said for Woods, as his draft stock is climbling rapidly. The USC product has a firm grasp on a starting spot in Buffalo and has wowed in his abbreviated time in camp with graceful routes and an accelerated refinement for a player his age. The Bills offense won't be confused with the high-octane ways of New Orleans anytime soon, and C.J. Spiller is the focal point of the team's attack. Still, it's easy to foresee Buffalo finding itself behind early and often this year, forcing E.J. Manuel and company to the air. Stevie Johnson is an adequate receiver, though I wouldn't consider him All-Pro caliber by any means. Don't be surprised if Woods takes the reins as Buffalo's primary bull's-eye by mid-season.
Amazingly, Kenny Britt has not been sidelined by injury this preseason. Yet. On the off chance that he remains healthy, unstable play under center curbs Britt's potential to a WR4 on your fantasy squad.
Jarrett from Libertyville, Illinois – I have Andrew Luck and Tony Romo, who should I start Week 1?
Already setting the Week 1 lineup? Usually I would say "pump the brakes," but given I've mapped out receiver matchups for an entire season in one league, who am I to rain on that fervor?
The Cowboys take on the Giants in their season opener, while the Colts host the Raiders. I think Romo will finish a few spots ahead of Luck at the end of the season, yet in this comparison, I like the sophomore field general against a porous secondary. Luck is your man.
WPenner from Knoxville, Tennessee – With (Danny) Amendola gone, who's making catches for the Rams?
The popular choice is Tavon Austin, as high expectations accompany his selection as the No. 8 overall pick in last April's Draft. I think he's as good as advertised, and with an average draft position of 123 in current FOXSports.com fantasy drafts, there's little gamble associated with an Austin election.
But if I was a betting man (and considering I informed you of my wagers on the LLWS, I think I fall under this umbrella), second-year man Chris Givens earns the nomination. Givens quietly posted solid numbers in his inaugural NFL season, grabbing 42 balls for 698 yards and three trips to pay dirt in 2012. Word out of St. Louis states Givens has been the most consistent producer in the receiving corps, and as much crap as Sam Bradford gets (including from present company), I think the Rams will have a viable aerial assault this year. He's mostly been bestowed sleeper status, but the truth is Givens has the ceiling of a top-25 wideout.
DeeRob from Santa Rosa, California – How will Jay Cutler improve if at all with coaching change?
Fantasy implications aside, I'm a Jay Cutler proponent. Sure, he looks and acts like the preppy villain from cheesy "coming of age" films from the 1980s, but dude is a better game manager than believed.
Unfortunately, we can't disregard fantasy consequences since, you know, this is fantasy football and all. I know colleague Adam Meyer is expecting a banner year from Cutler with the arrival of QB guru Marc Trestman, and I concur there is aptitude that hasn't been totally reaped. The upshot to this argument: at age 30, Cutler basically is who he is. I think that Cutler is good enough to lead the Bears to a Super Bowl, just not good enough, at least statistically speaking, to lead your fantasy roster to glory.
Oh, and as for Trestman's reputation as being a premier quarterback coach? His past pupils include Jimmy Clausen, Brock Osweiler, Tim Tebow, Jason Campbell and Brandon Weeden. Calling this cat a "QB guru" is like referring to Freddie Prinze Jr.'s acting instructor from Summer Catch a master in thespian arts.
Jake – How would you change the Pro Bowl?
Technically this is double-dipping, as this question was posed in one of our weekly chats. (My response: "Losing team is administered HGH/steroid testing on the field immediately after the game. That should raise the level of competition." I know, terrible joke.) Conversely, this question has been on my mind the past few days and felt like it needed to be readdressed.
In other All-Star events, the skills competitions (Home Run Derby, Slam Dunk Contest, etc.) garner just as much attention as the actual games. The NFL should follow this trend, with battles involving Vortex Long Distance Toss, a "500" (a.k.a. "Jump Off") Tournament and Field Goal Sharpshooting. Hell, how fun would it be just to see Aaron Rodgers and Cam Newton clash in Punt, Pass and Kick ?
Other ideas include diminishing the functions of lineman with 7-on-7 games, team candidacy based on fantasy point accumulation, or having the good people of Tecmo Bowl upload new rosters and simulate the outcome with Gus Johnson doing play-by-play. Hey, it could happen.
Sign up today for your free fantasy football season at FOXSports.com, and test your draft preparation by entering our mock draft lobby. Our fantasy experts will provide you with all the 2013 fantasy football news you'll need to push for your league's championship.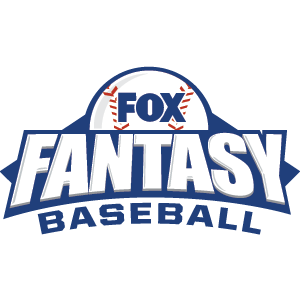 FOX Fantasy Baseball Join or Create a Free League

Play Now!