2013 Fantasy Football Bargain Buys
I don't watch American Pickers. Not that I have a particular aversion to the show, it's just, there's only so many hours in the day, and most of mine are spent in the sports realm and calculating my chances to get with Rashida Jones. (Early analysis of said odds: not good).
Despite a lack of acquaintance with the program, I ran across the show's opening monologue the other day:
We're looking for amazing things buried in people's garages and barns. What most people see as junk, we see as dollar signs. We'll buy "anything" we think we can make a buck on.
Sounds like the new mantra for our annual Bargain Buys piece for fantasy football!
Make no mistake, early picks are the foundation of a rotisserie squad. However, while these selections are the infrastructure of a team, it's the later rounds that serve as the finishing touches to this fantasy house, per se. For example, Aaron Rodgers, Arian Foster, Drew Brees and Calvin Johnson fulfilled their expectations in 2012, but that's what you expect from players with such elevated standing. It was the success of mid and late-round grabs like Reggie Wayne, Alfred Morris, Kyle Rudolph and Russell Wilson that pushed good teams into the championship echelon.
With over 50.8 percent of registered leagues on FOXSports.com already completing drafts, the average draft position tool provides a reliable illustration of where deals can be had. Here are the early returns for gridiron discounts:
Tony Romo, Cowboys
Did you know that Romo's 2012 yardage accumulation was the ninth-highest of all-time? Or that the Cowboys QB has tossed for 59 scores the past two seasons? Probably not, as the slander-induced aura that usually surrounds Romo has been amplified heading into the fall.
Sure, most of this defamation concerns Big D's middling record, yet not sure why that disparagement is translating to the fantasy football world. Despite his statistical onslaught, Romo owns a 54.4 ADP, behind arms like Matt Ryan, Colin Kaepernick, Wilson and Andrew Luck. Bizarre, given that the Dallas receiving corps has never been stronger and the defenses of their NFC rivals are relatively weak.
In our Draft Dos and Don'ts guide, we maintained that waiting on a quarterback as opposed to using an early pick on the position was the suggested route, with viable field generals attainable in the mid-to-late rounds. Romo is the epitome of this philosophy, one that could prove the difference in your team's fruition.
Andy Dalton, Bengals
Don't laugh…seriously, stop it…it's not that funny…
His big-game no-shows haven't helped his street cred, nor has the fireball sitting on top of his melon. Hell, playing for the Bengals presents enough obstacles in itself.
Take the observational bias out and the numbers present a different story. Dalton finished third in the AFC last season in passing touchdowns, and made strides in his completion percentage and yards per game. Moreover, thanks to Cincinnati's struggles with the run game, Dalton was the go-to guy around the goal line, adding four touchdown plunges to his resume. This combination equated to a top-12 standing among fantasy quarterbacks at the end of 2012. Shocking, I know.
The additions of Tyler Eifert and Giovani Bernard, along with the development of Mohammed Sanu and Jermaine Gresham, gives Dalton adequate receiving options for the first time in his three-year career. Oh, and that A.J. Green cat is pretty good as well. Dalton is currently going as the 18th quarterback drafted with an ADP of 114.4. To give that context, Joe Flacco is off the board at that juncture. Yeah, that late. Though he's a fringe starter in most standard formats, Dalton is the perfect complimentary quarterback for bye weeks or advantageous matchups.
Daryl Richardson, Rams
Any perception that Richardson will be sharing duties with Isaiah Pead this season is a misnomer, as Richardson is projected to get the bulk of carries in St. Louis following a strong camp. If this is news to you, you're not alone. Only the Jaguars rival the Rams in news irrelevancy. Don't believe me? Next time you're out, ask your friends to name the St. Louis backup quarterback. Guarantee the top answer, aside from, "Why are you asking me this?" or "Dude, you really need to get a life," will be, "No idea." (Answer coming shortly.)
Richardson quietly posted a commendable rookie campaign in 2012 (4.8 yards per carry off 98 attempts, 24 catches) and his versatility in the receiving arena could keep him on the field for more plays than imagined. St. Louis did bolster its protection up front, although I wouldn't call the Rams line a solid unit, and I don't envision Richardson as a top-10 back by any means. Still, I think he'll outperform his 96.1 ADP (35th RB) and be a good fixture in the Flex or RB3 slot. (St. Louis' second-string QB? The immortal Austin Davis. Rams fever…catch it!)
DeMarco Murray, Cowboys
A consensus top-10 pick in 2012, Murray burned many a fantasy bridge last season, as injuries and a dilapidated Dallas frontline correlated to just 663 rushing yards and four trips to pay dirt. Murray did add 35 receptions and 251 receiving yards, but the damage was done.
It appears there is residual resentment in the manager ranks toward Murray, as the Oklahoma product went from a first-rounder last August to the 16th back taken in this year's draft. His injury-riddled past is a red flag, but almost every running back comes with a health caveat due to the physical toll of the position. Murray has been at full strength during camp and has shown no displays of hindrance from foot woes. The offensive line is still a concern, yet not to the severity that it fetters Murray's worth. Facing little competition in terms of rushing touches, Murray can replicate his feats from 2011, which would vault the 25-year-old into the upper echelon ranks at running back.
Chris Ivory, Jets
Before suffering a hamstring injury, Ivory was one of the standout performers in Jets camp, with the coaches and front office pleased with his physicality and quickness. Although Ivory is viewed as an unknown entity, he does have over 250 carries in his career, averaging a robust 5.1 yards per attempt, and has the benefit of a decent offensive line paving the way.
Ivory has been limited this preseason due to the aforementioned hamstring ailment, and in his abbreviated time, has done little of substance (six carries, 13 yards). I understand the antipathy toward any Jets player because…well, they're the Jets. (That said, am I the only one digging Mark Sanchez's Fu Manchu-headband look? I am? Oh…) The prospect of a committee approach with Bilal Powell has likewise clouded Ivory's forecast. However, I believe that, as long as he fully recovers from his injury, Ivory will snatch the reins as Gang Green's primary back. Like baseball closers, owning the job is 90 percent of the battle for rushers, making Ivory a potential steal with an ADP of 67.9, 26th among running backs.
Ben Tate, Texans
I listed my trepidation on Arian Foster's possible regression in the Predictions for Fantasy Football piece, and with the All-Pro's lingering afflictions keeping him out of camp, Foster's availability for Week 1 is now in jeopardy.
Enter Tate, who finally will get the chance to shine after waiting in the wings the past two seasons (three if you count his missed rookie year of 2010). Lest we forget, Tate finished 2011 with 942 yards on 175 carries before health issues curbed his workload to 65 attempts last year. All reports have Tate in great shape this summer, and he has been filling in for Foster in first-team reps. Houston is one of the few remaining ground-and-pound offenses, and its offensive line is second to none. Forget Tate as a handcuff option. With Foster's ambiguous state, Tate should be viewed as a top-25 back, a condition that far outweighs his current draft stock (ADP: 138.5).
Danny Amendola, Patriots
I know there's a 65 percent chance he's going to disintegrate into thin air after an errant throw over the middle. But have you seen the receiving alternatives for New England? That would be FOUR rookies (Kenbrell Thompkins, Aaron Dobson, Josh Boyce and one we'll get to in a second) and Julian Edelman, who primarily operates on special teams. It's not like the Patriots are going away from their air assault; you have a better chance of seeing an unattractive Tom Brady before that happens.
Amendola has impressed in the preseason (six catches for 71 yards and a score against the Buccaneers in New England's second exhibition) and has quickly built a rapport with Brady. In PPR leagues, Amendola's value surpasses his 67.4 ADP.
Anquan Boldin, 49ers
In similar fashion to Amendola and the Pats, the Niners are hurting at wideout, with Michael Crabtree and Mario Manningham out for a good chunk of the season. Unlike New England, San Francisco will spend a bit more time on the terrain, and when they do attack from the sky, Vernon Davis is presumed to be Kaepernick's bull's-eye. The key term is presumed, as Boldin has emerged as CK's principal target in camp.
Some assume, because of age and attrition, Boldin doesn't possess the same speed and ability to detach from cornerbacks as years past. Anyone who watched last season's playoffs can attest to the error of this statement, as Boldin hauled in 22 receptions for 380 yards and four touchdowns in four postseason outings. Boldin's ADP of 90.4 presents good value, as he has the ceiling of crossing the 1,000-yard plateau with ease this season.
Michael Floyd, Cardinals
The arrival of Carson Palmer has given owners hope that Larry Fitzgerald can revert to his 2011 ways, although having anyone other than John Skelton or Ryan Lindley should be reason enough to anticipate a recovery. (Not that the Pro Bowl means anything, but anyone else think it was bizarre Fitzgerald was selected to go to Honolulu with a pedestrian 798 yards and four end-zone excursions? Maybe it was just the NFL's way of apologizing for wasting a year of Fitzgerald's prime with the Skelton/Lindley duo from hell.)
While Fitzgerald should be in for a banner season, the real winner of Palmer's arrival (and perhaps to a greater extent, Bruce Arians' new offense) will be Floyd, a second-year wideout from Notre Dame. Floyd didn't do much of note in his debut year, but did finish 2012 on a high mark, bringing in 213 yards off 14 balls in the final two contests. Floyd has jumped Andre Roberts on the depth chart, and with a shaky run game, Arizona should be airing it out early and often. Going unselected in a majority of drafts, it's easy to picture Floyd as a practical WR3-4 option.
Owen Daniels, Texans
Daniels will never recapture that 2008-2009 magic, yet most owners will take 60 receptions and 700 yards from their tight end. The Texans are hoping that rookie DeAndre Hopkins transforms into the complement the team has so desperately needed for Andre Johnson, and, someday, I think Hopkins can be that guy. Unfortunately, receiving greenhorns are a fickle and inconsistent bunch. Count on Daniels being the alternative once more to Johnson in the passing game, making his 89.4 ADP one of the best bargains on this list.
Zach Sudfeld, Patriots
The undrafted rookie has been one of the breakout stars of the NFL preseason, going from anonymous backup to a possible TE1 option in standard leagues. I'm not quite down with the level of fervor around Sudfeld, but with an ADP of 150.1, he's definitely worth the flyer.
Rob Gronkowski will be sidelined for at least the season opener, if not longer. And even when he's on the field, everybody's favorite lovable lug is extremely vulnerable. New England loves utilizing its tight ends, and despite the absence of Gronk and Aaron Hernandez, that affinity will endure. More importantly, remember the, "anything we think we can make a buck on," quote from above? It wouldn't be the worst idea in the world to parlay an early start from Sudfeld into a trade, as the league could catch on to and exploit his weaknesses and flaws. Again, he's an undrafted rookie. There's probably a reason he was bypassed 254 times.
Of course, as we've seen before, one man's trash is another's treasure.
Sign up today for your free fantasy football season at FOXSports.com, and test your draft preparation by entering our mock draft lobby. Keep up with all the news and notes from the fantasy football world at FOXSports.com/fantasy/football.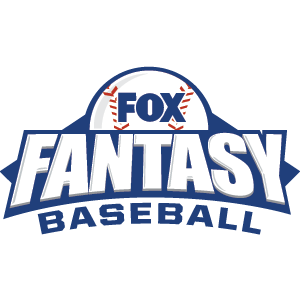 FOX Fantasy Baseball
Join or Create a Free League
Play Now!