2013 fantasy football quick hitters
Fowler's Take

Aside from the obvious discussion surrounding the fantasy football value of second-year starting quarterbacks Andrew Luck, RG3, Russell Wilson, and Colin Kaepernick, I'll be keeping a close eye on the following storylines now through the end of August:
Steven Jackson's role with the Falcons
Jackson's 2012 FOXSports.com average draft position was the fourth round and approximately 31st pick overall. I could easily see his ADP jump as high as the second round in some leagues.
Sure, the Rams clocked plenty of miles on the 29-year-old running back, but that's not to say he's washed up. Jackson has finished with over 1,000 rushing for eight consecutive years despite only playing in 12 games in both the 2007 and 2008 seasons.
Considering the Falcons' pass-first offense, Jackson probably won't rack up 300 carries in 2013, but if Atlanta uses him the same way they used Michael Turner in 2012, S-Jax should receive plenty of touches inside the opponent's 10-yard line. Turner averaged 10-plus touchdowns over the last four seasons. Jackson's season-high during that stretch was six rushing scores (2010).
Only six running backs rushed for over 1,000 yards with double-digit touchdowns last season. Jackson may be on the verge of reinvention down in Hotlanta.
Ryan Tannehill and Mike Wallace
Despite his quarterback numbers not matching his rookie brethren, I believe there is cautious optimism surrounding the fantasy future of Mr. Tannehill. That is to say some owners want to believe he possesses enough potential to take a flier on him.
Thus, the offseason addition of Mike Wallace becomes the focal point of fantasy analysis and cynicism over the next five months. Tannehill averaged 216 passing yards per game with 12 touchdowns and 13 interceptions thrown. It's worth noting that Reggie Bush averaged just over 18 receiving yards per game with two touchdowns last season. So, you may want to factor those numbers into Tannehill's 2012 stats.
Although Davone Bess and Brian Hartline were targeted over 230 times, racked up over 1,800 receiving yards with 35 receptions of 20 yards-or-more, the duo only scored two touchdowns in 2012. Two! Tight end Anthony Fasano, now with the Chiefs, led the team with five receiving touchdowns.
Wallace's fantasy value may have regressed last season, but his value is so directly linked to the health of Ben Roethlisberger, Big Ben's absence definitely impacted Wallace's end production. Over the last four seasons, dating back to his rookie year in 2009, Wallace has hauled in 67 passes of 20-or-more yards with 32 touchdowns. Tannehill has the deep threat to go along with his possession receivers and a reliable tight end in Dustin Keller.
Dwayne Bowe and Alex Smith
In Todd Haley's first season as head coach of the Kansas City Chiefs, Matt Cassel passed for over 3,100 yards with 27 touchdowns, 15 of which fell into the hands of Dwayne Bowe. The once exhilarating wide receiver was placed on mute during the 2012 season with just over 800 receiving yards and only three scores.
However, I'm intrigued as to Bowe's fantasy football value in 2013 with the arrival of Andy Reid, a noted lover of the pass game, and game manager/quarterback, Alex Smith, behind center.
Smith finished with a 2-to-1 touchdown to interception ratio his final two seasons with the 49ers. I think if Bowe plays a full 16-game slate in 2013, he could reemerge as one of the top fantasy receivers in the game. Note the word "could."
Daryl Richardson vs. Isaiah Pead position battle
From 1999-2012, only two names led the Rams' offense in rushing: Marshall Faulk and Steven Jackson. With Jackson now in Atlanta, the door swings open for two NFL sophomores in Richardson and Pead.
Not much separates one from the other as duo are both 23 years old, stand 5-foot-10-inches and Pead only outweighs Richardson by two pounds (197-195). Richardson did receive 98 carries compared to Pead's 10, but it's hard to give an edge to either at this point. I believe a RBBC may be coming to St. Louis this fall. Don't be shocked if the Rams select a running back in the 2013 Draft to add to the confusion..
New York Jets options on offense
By the end of training camp, I want to know if any fantasy football owner would dare take a flier on a Jet.
>>>MUST READ: 2013 Fantasy Football Pre-Draft Rankings
Beall's Take

The Return of the Running Back
Once the focal point of fantasy football, the running back has gone the way of Myspace the past few seasons, as the changing landscape of the NFL redefined the roles and utilization of the position. With offensive strategies more centered on pass-happy attacks and heavy-duty rushers replaced with halfback committees, uncovering a rotisserie workhorse was quite the endeavor. Note: the 2006 campaign saw 23 rushers cross the 1,000-yard plateau, with 10 backs racking up 300 or more carries. In 2012, those figures dropped to 16 in the 1,000-yard club and five hitting 300 attempts on their barometer. Moreover, factor in the job's conduciveness to injury, and drafting a running back in the early rounds transformed from a foregone conclusion to a risky proposition.
Yet could 2013 see a rejuvenation of power to the running back? Make no mistake, the league remains an orchestra based on the aerial stylings of maestros like Aaron Rodgers, Tom Brady, Drew Brees and Peyton Manning, and rushers are just as susceptible to ailment as ever. Nevertheless, judging by this year's collection of fantasy backs, the aptitude has never been higher and the depth has never been deeper.
Adrian Peterson, Doug Martin, Arian Foster and Jamaal Charles could all make compelling cases as a No. 1 overall pick. Sound entities like LeSean McCoy, Maurice Jones-Drew and Alfred Morris might be available in the mid-to-late second round. Chris Johnson, who has rushed for over 3,600 yards and hauled in nearly 900 receiving yards the past three years, will find himself outside the top-15 rankings at the position in some experts' standings. Even an effective asset like BenJarvus Green-Ellis, who posted over 1,094 yards and six scores last season, can be obtained at a juncture where owners are normally scrambling for back-ups or part-timers.
A storyline that will be beaten into the ground this season will be young guns like Robert Griffin III, Andrew Luck, Russell Wilson and Colin Kaepernick trying to dethrone venerable arms like Manning, Brady and Brees, understandable given the importance and excitement of the league's field generals. But in the ensuing hoopla, don't let the return of the ground game escape your grasp.
>>>MUST READ: 2013 Fantasy Football Pre-Draft Rankings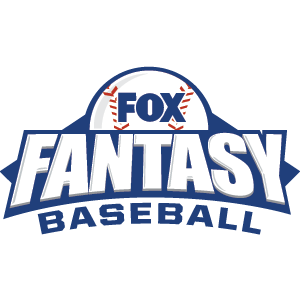 FOX Fantasy Baseball Join or Create a Free League

Play Now!