San Fran starters baffling bats
On Sunday, we'll flip the calendar to July. OK, so you probably don't have a physical calendar in your house and won't notice the change until someone asks how you're celebrating the Fourth of July.
I plan to watch a lot of baseball and read college football preview magazines. Thanks for asking.
The boldface "JULY" sends fans into a frenzy like a Pavlovian experiment. At the end of July, we'll celebrate the opening of NFL training camps and the Major League Baseball trade deadline will burn up our Twitter feeds. Fantasy baseball owners will take a brief pause to celebrate the All-Star Game break and perhaps broker a deal or two of their own for the pennant push. Others will continue to lobby for the inclusion of "Home Run Derby" stats to boost their lagging power numbers.
I close the month by returning between the white lines to celebrate the highs and lows of this past week. There were ample highlight moments along the way, including fantastic catches (some real and some imagined) and tape-measure shots. I start in Texas with one of Josh Hamilton's teammates.
Saturday
Fantasy owners have watched Hamilton post monster numbers this season. They're anxiously awaiting the Texas heat to inspire his teammate, Nelson Cruz, to great heights. Cruz went 3-for-5 with two home runs and four RBI in the middle game of a series against the pitiful Colorado pitching staff. Cruz had homered just twice in his previous 21 games.
Jimmy Rollins homered for the third straight game, a solo blast against the Rays. Rollins hit safely for the tenth time in 11 games with three home runs, seven doubles and eight RBI.
Boston rookie Will Middlebrooks went 3-for-4 with a double, his ninth home run and two RBI against the Braves. Middlebrooks homered for the third time in four games. Following the Kevin Youkilis trade, there's no question of everyday playing time for the 23-year-old third baseman. Though he's produced just one hit in his past 17 at-bats, Middlebrooks enters the weekend with a .302 batting average.
Adam Jones of the Orioles hit his 19th home run of the season in a 1-for-4 effort against the Nationals. It was the second game of what would become a five-game hitting streak and ended a nine-game homer drought.
Pittsburgh outfielder and fantasy hero Andrew McCutchen ripped a three-run home run in the fourth inning off of Max Scherzer to lead the Pirates to a 4-1 win. McCutchen's home run was his 14th of the season and raised his RBI total to 45 (he's since driven in another three runs). The 25-year-old outfielder produced 23 home runs and 23 stolen bases for the Pirates last season. He sits at 14/14 with a robust .336 batting average entering the weekend against the Cardinals.
Miguel Cabrera of the Tigers hit his 15th home run of the season, a solo blast, to account for Detroit's only run in a 4-1 defeat to Pittsburgh. Cabrera has since homered again (Thursday as part of a 4-for-5 performance) and driven in six runs to raise his season total to 62.
Colby Lewis was battered by the Rockies in his worst performance since May 10. Lewis allowed eight runs, seven earned, on 12 hits with six strikeouts before departing after four innings. He was later placed on the disabled list with right forearm tendinitis. Lewis has pitched to a 3.51 ERA and a 6-6 record, though he's added a ridiculous strikeout-to-walk ratio (7.5-to-1).
Adam Wainwright produced his fourth straight quality start and earned his sixth win of the season by allowing two earned runs on six hits and a walk in seven innings against the Royals. Wainwright won for the second time in this four-game period, producing a 2.69 ERA with 27 strikeouts and seven walks.
The Diamondbacks have posted the blueprint for inspiring struggling stars. You berate them in the media. OK, so I don't believe that Justin Upton's recent surge has anything to do with Ken Kendrick's comments, but it makes for a good story. Upton hit his seventh home run of the season as part of a 2-for-3 performance with two RBI. The 24-year-old former No. 1 overall pick has generated six two-hit games in his past seven starts to raise his batting average 22 points.
Sunday
CC Sabathia allowed five runs, one earned, in 5 2/3 innings before departing with a groin injury. Sabathia surrendered nine hits and two walks with three strikeouts prior to his departure. He'd won four of his previous five starts to extend his record to 9-3.
Wade Miley continued his run of dominance with eight innings of one-run ball against the Cubs. It was the fourth consecutive start in which he's allowed one earned run. Miley has pitched to an absurd 1.17 ERA during this period to lower his season ERA to 2.19.
The Cubs would love to unload Alfonso Soriano and some of his salary (they'd have to pick up much of it) at the trading deadline, and Soriano has certainly done his part in his audition for potential suitors since May 1. He hit a solo home run to account for the Cubs' only run in a 5-1 loss to Arizona. It was Soriano's 14th home run of the season and seventh this month. Remember, he did not hit a home run in the month of April while batting .237 in 20 games. He's batted .284 in his past 50 games.
Waiver wire hero Trevor Plouffe of the Twins hit his 15th home run of the season, a solo home run, in Minnesota's 4-3 win over the Reds. He's hit safely in eight of his past 10 games with a double, a home run and three RBI. Plouffe offers nothing in the batting average department (.243), but he has generated 23 extra-base hits in his 185 at-bats.
David Price allowed one earned run on four hits and three walks over seven innings to earn his tenth win of the season. Price struck out eight batters in the win over Philadelphia, his third eight-strikeout performance in his past four starts. He's won four of his past five starts, allowing just five earned runs over 26 1/3 innings. A terrible interleague start against the Mets (seven earned runs in five innings) mars what was otherwise a brilliant month of June for Price.
Carlos Pena hit a three-run home run in support of Price to account for all of the Tampa Bay scoring. It was Pena's tenth home run of the season. He's produced 20 extra-base hits this season, but he's struck out 96 times in 267 at-bats and owns a putrid .195 batting average.
Matt Harrison didn't work deep into Sunday's win over Colorado, but he completed five innings to earn his tenth win of the year and sixth victory in seven starts. Harrison scattered five hits and two walks in his five shutout innings with three strikeouts. He's allowed just one run in his past four starts, a period spanning 27 1/3 innings, to reduce his ERA by 1.13 runs.
San Francisco catcher Buster Posey homered for the second straight game with two RBI. He's hit safely in nine of his past 10 games as the Giants surged ahead of the slumping Dodgers in the standings. Posey enters the weekend with a nice, round .300 batting average, 10 home runs and 40 RBI.
Rookie Jose Quintana of the White Sox tossed a second straight gem against the Brewers, tossing eight shutout innings. Quintana scattered six hits and struck out four batters to extend his scoreless streak to 16 innings and lowered his ERA to 1.25. The 23-year-old lefty doesn't possess overpowering stuff (24 strikeouts in 43 1/3 innings), but he's limited his walks (six) and has allowed just two home runs.
Monday
Colby Rasmus is the third member of Toronto's homer-happy trio. He hit his 14th home run of the season with three RBI in a 3-for-5 performance against the Red Sox. Rasmus owns a fantastic .308 June batting average with 13 extra-base hits (eight home runs) and 24 RBI. He had hit six home runs with a .234 batting average through the first two months of the season.
Yovani Gallardo pitched well, but lost a low-scoring game against the Reds. Gallardo allowed two earned runs on four hits and four walks with five strikeouts in six innings pitched. The 26-year-old righty has generated nine quality starts in his past 10 outings to lower his ERA by 1.65 runs. He owns a bloated WHIP (1.40), but he's still striking out one batter per inning pitched.
The dramatic turnaround by Francisco Liriano continued against the White Sox. Liriano allowed a single earned run in seven innings on four hits and two walks. Since rejoining the rotation, Liriano has pitched to a 2.41 ERA with 40 strikeouts in 37 1/3 innings.
Stephen Strasburg actually lost a game. It was like someone had fixed the code to stop "The Move" in NHL '94. Strasburg allowed three earned runs in six innings on six hits and a walk while striking out eight batters. He owns a ridiculous 2.60 ERA with 118 strikeouts against just 23 walks.
David Ortiz went 2-for-3 with two home runs and three RBI in a 9-6 Boston loss to Toronto.
Tommy Milone of the A's pitched seven shutout innings against the Mariners to earn his eighth win of the season. He scattered seven hits and struck out five batters. The 25-year-old lefty has allowed a single earned run in his past two starts, a stretch spanning 16 innings.
Tuesday
The long-awaited debut of Anthony Rizzo in a Cubs uniform occurred on Tuesday night and, wouldn't you know it, he delivered the game-winning hit. Rizzo went 2-for-4 in his debut and received a standing ovation from the adoring Chicago faithful. He also received the old "pie in the face" treatment, but I'll save my rant on that nonsense for another time. The 22-year-old went 3-for-8 in his first two games with two doubles and a walk against the Mets.
Albert Pujols hit his 12th home run of the season and drove in two runs as part of the Angels' 7-3 win over Baltimore. Pujols went 2-for-5, including his 18th double of the season. The fantasy superhero raised his batting average to .270 with a 4-for-5 effort against the Blue Jays on Thursday.
Boston catcher Jarrod Saltalamacchia continues to pile up big-time power numbers. He launched his 14th home run of the season in a 5-1 win over Toronto. Saltalamacchia has generated 27 extra-base hits with 35 RBI and a .255 batting average.
Tim Hudson of the Braves dominated the Diamondbacks over eight innings to pick up his third win in four starts. Hudson allowed one earned run on seven hits and one walk against seven strikeouts. He's pitched to a brilliant 1.93 ERA in four June starts.
Daniel Hudson allowed five earned runs on seven hits with three strikeouts before departing in the second inning (1 2/3 innings pitched). Hudson was placed on the 15-day disabled list because of right forearm tightness. Alas, it appears that Hudson is headed for Tommy John surgery.
Yu Darvish won his third consecutive start and struck out 10 batters in seven innings against the Tigers. Darvish allowed four earned runs on four hits and a walk to earn the victory, his 10th of the season.
John Axford absorbed another loss, his fifth of the season, against the Reds. Axford allowed a solo home run and struck out two batters in his inning of work. He's blown three save opportunities and lost three games in his past seven appearances. Francisco Rodriguez might be seeing save opportunities in short order.
Aroldis Chapman earned a save against the Brewers and celebrated by doing some somersaults. Chapman walked one and struck out the side to preserve the 4-3 victory. I suppose it was the pitcher equivalent of an Enrico Pallazzo moment. Chapman had blown back-to-back save opportunities and three of his past five.
Kip Wells pitched in a major league game for the first time since 2009. Wells pitched five innings for the Padres, allowing five runs, two earned, on seven hits (two home runs) and three walks. In this year of Baylor heroes, I thought I'd give a nod to the former first-round pick.
Wednesday
Comeback hero Andy Pettitte of the Yankees was placed on the 60-day disabled list after sustaining a broken left fibula against the Indians. Pettitte had been a fantastic contributor for the Yankees and paid off huge for gambling fantasy owners with his 3.22 ERA and high strikeout rate.
Yeonis Cespedes launched what proved to be a game-winning home run against the Mariners. Cespedes homered for the second straight game, his ninth of the season. He's hit safely in seven of his past nine games with eight RBI.
Billy Butler homered for the fourth time in 10 games in a 2-for-4 effort against the Rays. Butler has hit safely in eight of his past 10 games with one double and nine RBI. He has generated 28 extra-base hits (13 doubles) with 46 RBI in 270 at-bats.
Toronto's slugging corner infielder, Edwin Encarnacion, hit his 22nd home run of the season and drove in two runs against the Red Sox. Encarnacion has already left his 2011 home run total (17) in the dust and needs four home runs to match his career-high total of 26, set in 2008 as a member of the Reds.
Jered Weaver received a ton of run support to earn his eighth win of the year. OK, Weaver allowed only one earned run in 6 2/3 innings, so the 13 runs were a bit of overkill. He struck out six batters against six hits and a walk. Weaver owns a dominant 2.31 ERA with 3.7 strikeouts per walk. His past two starts have allayed fears about the back flare-up he experienced earlier in the month.
Roy Oswalt earned his second straight win since joining the Rangers despite tossing some batting practice in the 13-9 win over the Tigers. Oswalt allowed five earned runs in six innings with 13 hits and two walks against six strikeouts. In his 12 2/3 innings, Oswalt has allowed 22 hits.
Chase Utley returned to the Philadelphia lineup and made an immediate impact. Utley went 3-for-5 with a solo home run. He then sat out Thursday's game and was used only as a pinch-hitter. Charlie Manuel advised reporters that Utley will not play more than three consecutive games because of his persistent knee pain.
Jason Heyward hit a solo home run, his 12th of the year, in the Braves' 6-4 win over the Diamondbacks. Heyward extended his hitting streak to 12 games, a period in which he raised his batting average by 32 points.
Tim Lineceum extended the Dodgers' recent run of misery by shutting down their bats for seven innings. Lincecum struck out eight batters with four hits and two walks to earn his first victory since April 28. Let that sink in for a moment. Pull up the leaderboard in the "Wins" category and marvel at the names.
Jeff Samardzija was obliterated by the Mets in a 17-1 defeat (not a misprint). He struggled with control and paid the price. Samardzija allowed nine earned runs on six hits (two home runs) and four walks and failed to escape the fifth inning. The month of June was not kind to the former Notre Dame receiver. He entered the month with a strong 3.09 ERA. Following this disaster, Samardzija ended the month with a bloated 5.05 mark.
White Sox starter Chris Sale won his ninth game of the season by pitching seven innings of two-run ball against the Twins. He allowed six hits and a walk with five strikeouts in the 12-5 win. Sale has won six straight decisions in a span of eight starts.
Thursday
Madison Bumgarner extended the Giants' ridiculous run of shutout performances to four with a one-hitter against the Reds. Bumgarner walked two batters and struck out eight in a dominant performance, his fifth win in his past six starts. The 22-year-old lefty has generated a 2.85 ERA with 92 strikeouts against 22 walks this season.
Dayan Viciedo, or "Tank," as he's known in Chicago, hit his 14th home run, a three-run blast, to spur the White Sox to a comeback win over the Yankees. He owns a .254 batting average and doesn't take many pitches (10 walks in 246 plate appearances), but he hits it a ton when he does connect.
Ryan Howard went 2-for-4 in his first rehabilitation start for the Phillies' Low-A Lakewood team. He's still a couple weeks away from rejoining the Phillies in the second half, but this is an encouraging sign.
Felix Hernandez tossed his third straight dominant performance, a 13-strikeout shutout against the Red Sox in Seattle. Hernandez allowed five hits and a walk in the 1-0 victory. He's allowed just two earned runs in his past 23 innings (0.78 ERA) with 30 strikeouts against three walks.
Alas, the highlight footage of Mike Trout robbing J.J. Hardy of a home run doesn't afford you additional fantasy points. Hardy owners can do the Scooby-Doo villain fist-shaking thing, if they must. Anyway, Trout has been a beast at the plate as well. He hit his eighth home run of the season with two RBI and extended his hitting streak to 10 games in a 9-7 win over the Blue Jays. Trout raised his batting average 21 points to a league-leading .345 during this streak.
I can't reference Trout and his 21 stolen bases and global domination without casting an eye on Bryce Harper. Harper hit his eighth home run in a 2-for-6 performance against the Rockies. He drove in two runs to raise his season total to 22. Harper enters the weekend showdown with Atlanta with a .282 batting average, 24 extra-base hits (12 doubles) and eight stolen bases.
Former fantasy taunt-master A.J. Burnett continued his incredible run of success by posting his eighth consecutive win in a 5-4 Pittsburgh victory over the Phillies. He allowed three earned runs on six hits and two walks with seven strikeouts over 6 2/3 innings. He's not pitching deep into games, but he's been effective with his 3.31 ERA and 2.38 strikeouts per walk issued.
David Wright hit his first home run since June 9 and drove in two runs during a 3-2 win over the slumping Dodgers. Wright went 2-for-3 in the contest, his fifth multi-hit game in his past eight starts. He closes out June on a tear, hitting at a .354 clip for the month (still at .361 overall) with 14 extra-base hits and 19 RBI.
Max Scherzer finally worked his ERA under the 5.00 mark by pitching six innings of two-run ball against the Rays. He allowed four hits and two walks while striking out seven en route to his seventh win of the season. Scherzer has allowed three or fewer earned runs in four consecutive games and eight times in his past 10 starts.
Josh Reddick went 1-for-3 with a solo home run, his 18th of the season, in Oakland's 7-6 loss to the Rangers. The former Boston prospect has excelled as an everyday player in Oakland, producing a .280 batting average with 33 extra-base hits, 39 RBI and eight stolen bases.
Toronto slugger Jose Bautista was at it again on Thursday against the Angels. Bautista homered for the seventh time in 10 games and drove in three runs. Bautista's batting average still sits at a weak .237, but his power stroke has certainly kept fantasy owners' interest piqued.
Arizona prospect Trevor Bauer made his debut on Thursday against the Braves. Bauer faced 20 batters and departed the game after four innings. He allowed two earned runs on five hits and three walks with three strikeouts. Bauer tossed 42 strikes in 74 pitches before departing.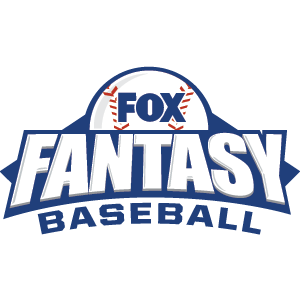 FOX Fantasy Baseball Join or Create a Free League

Play Now!