Reimold, Rodney lead transaction trends
With nearly two weeks of games in the books, here are 10 of the most added fantasy baseball players.
Note: the following "changes" are week-over-week percentages.
J.D Martinez
Change: +14.7 percent
Analysis: Through the Astros first 11 games, three everyday players possess averages over .300. Martinez (.317) may be the most unknown commodity of them all. The leftfielder leads the team in home runs (3) and RBI (10). He hit .274 in 53 games for the Astros last season with six home runs and 35 RBI.
Buy/Sell: Martinez hit .338 in 88 minor league games last season with 13 home runs. So, I wouldn't expect the power number to continue, but if you need a boost in BA, I think it's a safe add.
A.J Pierzynski
Change: +12.3 percent
Analysis: The 35-year-old has a lot of haters – both fans and players – but the White Sox catcher has come out smoking the first part of the season. His three-year statistical average dictates an opposite trend with a .233 batting average in April. Pierzynski led all fantasy catchers in RBI (11) before the start of Wednesday.
Buy/Sell: Prospect Tyler Flowers is lingering on the bench, but the veteran catcher isn't ready to hand over the gig just yet. If you need some assistance behind the plate, add him up and if you start two catchers, definitely add him. His three-year averages improve in May and June.
Nolan Reimold
Change: +12.0 percent
Analysis: The Orioles' prospect has waited patiently on the bench for his time. Could this be the turning point of his career? He is at that prime age of 28. Reimold has played on a limited basis over the last three seasons, never playing in more than 104 games (2009). He has collected a hit in all but one game that he's played in and smacked a home run in his last four starts.
Buy/Sell: As a fellow Bowling Green State University Falcon, I'm obligated to suggest you pick him up, but I suppose if he attended Toledo, his hot bat would force me to encourage the move, too.
Fernando Rodney
Change: +11.7 percent
Analysis: He's closing and Joel Peralta is not at the moment. Rodney is among the AL leaders in saves (4), but for some reason is still available in over 50 percent of FOXSports.com leagues.
Buy/Sell: Pick him up yesterday.
Lance Lynn
Change: +9.7 percent
Analysis: The loss of Chris Carpenter has been Lance Lynn's gain. The relief pitcher earned a spot in the rotation when the Cardinals' ace hit the disabled list right before the start of the season. He's 2-0 with a 1.50 ERA and WHIP under one in 12 innings pitched.
Buy/Sell: He's punched out 13 in his first two starts of the season. I guess in deeper mixed leagues he's worth a look, but no rush on adding him.
Ian Desmond
Change: +9.7 percent
Analysis: There are about a handful of quality fantasy shortstops. So, when a guy like Desmond comes out of the gates fast, owners should pay attention. Desmond's .321 batting average and nine runs scored should make him a hot commodity in leagues where you must start a middle infielder.
Buy/Sell: I buy with the assumption that he won't keep the batting average up for the entire season, but could wind up among the NL league leaders in runs scored.
Jonathan Niese
Change: +9.4 percent
Analysis: Niese is probably sleeping better at night these days. Not only did the pitcher undergo offseason surgery to fix his nose and related breathing issues (Carlos Beltran picked up the tab), but he just signed a contract extension that could be worth up to 46-million bucks. His career ERA is well over 4.00, but through his first two starts has a WHIP under 1.00 and 2.13 ERA. His career 7.68 K:9 rate doesn't hurt his stock either.
Buy/Sell: Buy
Jake Peavy
Change: +8.2 percent
Analysis: I think he'll wind up on the disabled list sooner rather than later and the White Sox offense doesn't "wow" me.
Buy/Sell: Hold
Aroldis Chapman
Change: +7.3 percent
Analysis: He has 15 strikeouts in eight innings pitched and hasn't walked one batter. Chapman vultured a few wins by tossing two innings instead of one.
Buy/Sell: Buy if you have an open roster spot or if somebody is just wasting away on the bench.
Chris Iannetta
Change: +7.3 percent
Analysis: Desperate owners in need of a catcher who missed on Pierzynski? I don't get it.
Buy/Sell: Sell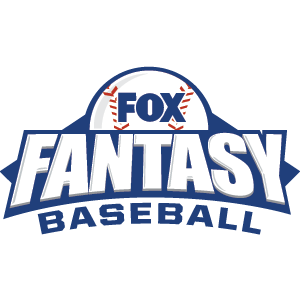 FOX Fantasy Baseball Join or Create a Free League

Play Now!