Fantasy Preview: Oakland A's
2013 Fantasy Preview: Oakland A's
How did these guys win the AL West? Run prevention, which should make you take a second look before dismissing their no-name pitching staff.
Offseason moves:
Signed SS Hiroyuki Nakajima
Nakajima averaged 17 home runs and 16 stolen bases while batting .310 in six Japanese League seasons. He could be a back-end mixed-league selection if you want to take a chance on most of that production translating to MLB.
Traded for OF Chris Young
Young brings his low BA and interesting power/speed combo to the crowded A's outfield. It would be nice to know how much he'll play, but his glove will keep him in the lineup most days. For deeper leagues only.
Traded for IF Jed Lowrie
Lowrie qualifies at shortstop-only for fantasy leagues, but is expected to be an infield utilityman for the A's.
Traded for C John Jaso
Jaso will get the busy side of a platoon with Derek Norris. You don't want Jaso dragging down your BA while playing versus lefties, since he has a putrid .532 career OPS against them. He's OK in deeper leagues.
Lost SP Brandon McCarthy, SS Stephen Drew and OF Jonny Gomes via free agency
No huge losses here, though McCarthy can still be considered for standard mixed-league rosters as a Diamondback.
Projected Lineup
1. Coco Crisp CF
2. Josh Donaldson 3B
3. Yoenis Cespedes LF
4. Brandon Moss 1B
5. Josh Reddick RF
6. Seth Smith/Chris Young DH
7. John Jaso/Derek Norris C
8. Scott Sizemore/Jemile Weeks 2B
9. Hiroyuki Nakajima SS
The A's have a lot of question marks, so this lineup should be considered tentative (Donaldson in the two-hole is a placeholder pending other developments). In the outfield, figure that Cespedes will play every day, with Crisp, Young, Smith and even Reddick sharing time between CF/RF/DH.
Cespedes is a top-15 fantasy outfielder, but if you don't grab him before the end of round 3, you might be out of luck. Crisp had 11 homers and 39 stolen bases in only 120 games last season, and should be an OF4 even if he'll spend time on the bench. Reddick's nice HR total came with a bad BA, and he'll hurt you as anything more than an OF5. Smith will probably get the least playing time in the OF/DH logjam. Donaldson was more interesting when he qualified at catcher, but he did hit 22 homers and steal nine bases between Triple A and the majors last year. Sizemore could be interesting in AL-only leagues if he wins the second-base job. He'll qualify at 3B in most leagues, though.
Rotation
1. Brett Anderson
2. Bartolo Colon
3. Jarrod Parker
4. Tommy Milone
5. A.J. Griffin/Dan Straily
CL: Grant Balfour
As noted above, the Oakland defense will make their pitchers look good, but there are no aces here. The 25-year-old Anderson was impressive in his return from Tommy John surgery, and even though his K rate isn't good, he gets so many ground balls that his ERA/WHIP should make him pretty solid IF he can stay healthy. However, since his health is always worrisome, he's an SP5 on draft day. PED suspension aside, Bartolo Colon is just OK, and it's a well-known rule that portly, 40-year-old starters can't be trusted outside of AL-only leagues. Milone is a crafty lefty ™ who stays out of trouble by staying in the strike zone, but his margin for error is tiny with such unimpressive stuff. Straily's strikeout potential probably makes him more interesting than Griffin in AL-only leagues, but either one can be drafted in AL-onlys pending the results of their spring competition.
Balfour had minor knee surgery in February, and hopes to be ready for Opening Day. Ryan Cook, who pitched pretty well in both the closer and setup roles last season, will be ready, willing and able to step in for Balfour at any time. Cook should be viewed as one of the better in-season closer replacement options.
Big questions:
How will the outfield playing time be divided?
The guess: Cespedes plays every day, and Reddick most days. Figure on something like 125 games each for Crisp and Young, and around 100 for Smith as a platoon DH. Young has a better glove than Crisp, and that shouldn't be forgotten.
Who's the best fantasy starter here?
With reliability factoring in, it's Parker, who had TJ surgery of his own in 2009. His ERA went up in the second half of last season, but changes in BABIP and LOB% luck appeared to factor into that, and his walk rate dropped by half. A 3.75 ERA seems likely.
Is Nakajima any good?
It's hard to say. The ZIPS projections at FanGraphs don't expect much, while Baseball Prospectus' PECOTA also sees somewhere around 8-10 homers, 10 steals and a decent BA. Expect solid but unspectacular production from Nakajima – he's mixed-league roster filler.
Sleeper:
Moss, who hit 36 homers between Triple A and the majors last season, including 21 in 84 games with the A's. Moss strikes out so much that his batting average could take a playing-time-damaging nosedive. Or, he could bat .250 with 25-30 homers. He shouldn't be drafted in standard mixed leagues, but you should keep a close eye on his early-season production.
Top prospects
Addison Russell, SS – The 19-yar-old Russell is the A's top prospect, with power and speed. He's far away, but keeper leaguers should snatch him up.
Sonny Gray, SP – Smart guy alert! Gray was drafted in 2011 out of Vanderbilt, and he's a little guy who throws hard. He didn't strike out nearly enough batters in 2012 (99 K in 152 IP, mostly at Double A), but if he steps it up a bit this season, he could come quickly.
Michael Choice, OF – Choice struggled in his Double-A stint last season, hitting 10 homers with a .779 OPS in 91 games, and missing the final two months of the season with a broken hand. He's shown big power in the past, so don't give up on him yet.
Grant Green, 2B/SS/OF – Green has decent power and speed, but is already 25. There appeared to be chance that he could make the Opening Day roster, but Jed Lowrie's presence will hurt those prospects. You can stash him away with an AL-only farm pick.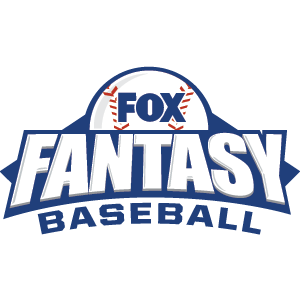 FOX Fantasy Baseball Join or Create a Free League

Play Now!