Don't dismiss early returns in fantasy
A common sentiment amongst the baseball community is the indifference placed on spring training stats. America's pastime boasts the most perceptive fan base of the major sports, owning a panoramic view of the game's proceedings rather than succumbing to impulsive opinions. Not to say hardball congregations are innocent of this fallacy, especially in regard to up-and-comers (as illustrated in Adam Eaton's recent stock rise). However, on the whole, equanimity usually prevails over unbridled expectations when judging camp performances.
And with good reason. The sample size is diminutive, the competition is questionable and the training complexes in Arizona and Florida facilitate a hitter-friendly environment. Such conditions are the spark for harvests like Jake Fox's 10 homers in 2011 and Micah Hoffpauir driving in 26 runs in 2009. Though exploits of this nature are commendable, few correlate to success in the regular season.
While this attitude is pragmatic for spring training, we have erroneously carried over this irreverence in gauging April upstarts. Yes, the season, she is a long one, warranting an inclusive and patient temperament to a player's peaks and valleys, and there are a multitude of flash-in-the-pan examples (Chris Shelton, anyone?) to give caution into buying surprise entities. Yet to totally rebuff the initial returns is a flawed outlook.
An examination of 2012 drives this point home, as the seeds of last year's unforeseen stars were planted in the first month. Averaging a humble 18 homers in his six previous seasons, Edwin Encarnacion's bomb barrage out of the gate (eight jacks in 90 April at bats) was seen as an aberration rather than a harbinger of good things to come. Finishing the year with 42 long balls, 110 RBI and a sound .280/.384/.557 split, it's safe to claim the latter proved truthful. A.J. Pierzynski's four home runs and 17 ribbies seemed high for a geriatric catcher with a meager eight taters and 48 RBI in 2011, but the former All-Star showed he had some gas left in the tank, finishing 2012 as the position's Silver Slugger recipient in the American League with 27 homers, 77 RBI and a .278 batting mark. Billy Butler, David Freese and Adam Jones are others who used the spring as a platform for breakout campaigns.
Hurlers fall into this concept as well. Kyle Lohse's prosperous beginning (four wins, 1.62 ERA, 0.84 WHIP in five games) laid the groundwork for his dominant summer. Although his journey was a bit of a roller coaster ride, Lance Lynn's 18 wins verified his April (1.33 ERA, 0.82 WHIP) was no fluke. The early yields from Jason Hammel and Gio Gonzalez set the tone for career seasons.
One outing or series should not be the lone impetus for a player's addition to your roster. Nevertheless, while some warn against overzealousness from the season's first weeks, feel free to trust your intuition. Others might perceive your moves as brash, but it's these gambles that can serve as a catalyst for your fantasy fruition.
A final note: perhaps we have fallen too far on the apathy side of the spectrum in regard to spring training stats. Strong camps from Domonic Brown, Brandon Belt, Lorenzo Cain and Justin Smoak were largely ignored, at least in relation to the noise made by neophytes like Eaton, Aaron Hicks and Yasiel Puig. The aforementioned quartet would hardly be described as over-the-hill journeymen, as all are 26 years of age or younger. Moreover, all were once highly-touted prospects, owning the pedigrees conducive to major-league production. If Brown, Belt, Cain or Smoak are raking from the start, don't confuse it as coincidence.
Players to Watch
Dexter Fowler, Rockies
Fowler quietly posted a .300/.389/.474 line in 530 plate appearances last season, and helms the top of a dangerous Rockies lineup when Troy Tulowitzki and Carlos Gonzalez are healthy. The knock on Fowler is the thought that his dividends are the byproduct of Coors Field, a theory supported by his .332/.431/.553 slash in Denver in 2012. However, and let me double-check to make sure this is correct…yep, the Rockies, in fact, will be playing their home games in the same ballpark this year, meaning Fowler will be operating in this hitting-conducive setting half the time. Available in over a third of FOXSports.com fantasy baseball leagues, Fowler has the potential of a top-25 player at his position. Snag him while you can.
Carlos Pena, Astros
Hey now, stop laughing. In leagues that account for batting average, Pena holds little value, as the 34-year-old's mark has hovered around the Mendoza Line the past three seasons. Furthermore, I'm sure picking up an Astro is not the most exciting of ventures. Yet someone will be knocking in runs for Houston, and what better candidate than Pena, who's launched 114 bleacher shots in the last four years and is slotted in the three hole for the 'Stros. His walk rate (14.5 percent in 2012) also makes him a viable play in OBP formats, and despite his rising age, possesses durability. In AL-only leagues, Pena is a cheap source for instant offense.
Hisashi Iwakuma, Mariners
The former Japanese League MVP had a commendable major-league debut, finishing with a 3.16 ERA in over 125 innings for the Mariners. Unfortunately, a high left-on-base percentage, 3.09 BB/9 mark and 4.35 FIP stated Iwakuma's year was one blessed with luck. Iwakuma demonstrated in his first start of 2013, however, that he has the makings of a fantasy stud, holding the A's to just two hits while striking out seven in six innings of work. For those seeking pitching assistance, Iwakuma is untaken in most leagues. His home-and-away splits indicate using him with discretion on the road (4.20 ERA, 1.42 WHIP in away appearances, 2.49 ERA, 1.18 WHIP in the Emerald City), but there's a lot of upside in his obtainment.
Gerardo Parra, Diamondbacks
With the Arizona outfield ailing, Parra will see plenty of regular action in the desert. His speed, contact prowess (a career .282 average) and plate discipline equate to his standing as the Diamondbacks' leadoff man, a position that should generate its share of runs. Parra won't provide a ton of pop, and sees a noticeable decline in production on the road. Yet in terms of an off-day fantasy outfielder, Parra's thoroughness across the board is the type of consistency that leads to rotisserie championships.
Mitchell Boggs, Cardinals
Uh-oh. Turns out that Jason Motte injury could keep the St. Louis closer sidelined longer than believed (more on this in a second). Look for Boggs, who submitted a 2.21 ERA and 1.05 WHIP in 78 games last season, to handle the reins for the Cardinals bullpen until Motte returns.
Players to Avoid
Cameron Maybin, Padres
As an ex-girlfriend once told me, "You need to let it go." Granted, she was referring to my obsession with Space Jam (hence the reason she is my "ex"), but the message holds true for owners awaiting Maybin to fulfill his supposed aptitude. Turning 27 on April 4, the San Diego center fielder is no longer a pup. More importantly, Maybin already has over 450 big-league games under his belt and little to show for it. Maybin will contribute 30-plus steals, but his struggles at the plate (.243 average, .306 OBP in 2012) have resulted in a drop in the batting order, suggesting runs and RBI opportunities will be at a minimum. Even in NL-only leagues, Maybin is only worth a bench spot.
Manny Machado, Orioles
The future is bright for the 20-year-old third baseman; alas, for our fantasy purposes, we are dealing with the present. In Machado's defense, batting near the top of the Baltimore lineup against left-handers should improve his fantasy value, yet he will see most of his time this season near the bottom of the order. With ample depth at the position this year, Machado would need to replicate his feats of strength in his abbreviated appearances last season (seven homers, 26 RBI in 51 games) to warrant a starting nod. Regrettably, this imitation will be hard to attain.
Hyun-Jin Ryu, Dodgers
Looking at the overnight reports, seems to have been a rush to grab the Dodgers' import after Ryu surrendered just one earned run in 6 1/3 innings against the Giants. Though this looks good in the ERA column, fantasy proprietors are ignoring the 10 hits conceded by Ryu. If you're surveying for bright spots, the Los Angeles lefty struck out five with zero walks, and the Dodgers offense will deliver ample run backing. Still, expect Ryu to take some bumps and bruises in his first season in the Show, making him a risky play with little reward.
Jarrod Saltalamacchia, Red Sox
The good: Salty notched a career-high 25 homers in 2012, third-most among backstops. The bad: outside of power, the Boston catcher actually hurt most fantasy owners with a .222 average and .288 OBP. The ugly: subtract his hits in May (24-for-78) and Saltalamacchia's season average drops to .202. It's hard to find a solid stick at catcher these days, but better options exist than Saltalamacchia.
Carlos Marmol, Cubs
Wow, that was quick. We expected Marmol to cede his role at some point to Kyuji Fujikawa, but on Opening Day? Well played, Carlos. In fact, it gives us reason to bring back America's favorite fantasy column gimmick…
PEN-demic! Update
I thought last year's contagion to closers had been neutralized. Like the person who thought remaking Total Recall would be a good idea, I was wrong. Marmol's blowup has owners rushing to the wire to get Fujikawa, a 32-year-old from Japan. Cubs manager Dale Sveum reiterated that Marmol remains the primary fireman in Wrigley, but another rough outing should promote Fujikawa into the role for good. The Cubbies aren't the only NL Central team dealing with bullpen woes. John Axford, who led the majors with nine blown saves in 2012, picked up where he left off by allowing a game-tying blast to Colorado's Fowler in the ninth inning on Opening Day. Luckily for the Ax Man, Milwaukee lacks a potent bullpen arm, meaning Axford's job is safe for now. Also in the division, the Cardinals' Motte has no timetable on returning to throw, bestowing most chances to Boggs, with Trevor Rosenthal snatching up an opportunity or two.
Speaking of St. Louis…
Waivers Watch: Matt Carpenter, Cardinals
Projected to start at second for the Cards, Carpenter will work the hot corner until David Freese returns from injury. Carpenter impressed in his rookie go-around last season, hitting .294 with a .365 OBP in nearly 300 at bats for the Redbirds. Carpenter won't gain his full fantasy value until he logs enough games at second to qualify for the position (which should happen in May), yet for owners in search of average assistance, Carpenter, owned in a modest 24.3 percent of FOXSports.com leagues, is your guy.
Rookie Review: Aaron Hicks, Twins
For all the noise Arizona's Eaton made during spring training, Hicks was providing the same bang (four homers, .370 average in 22 games) and is expected to hit leadoff on a regular basis. A former first-round pick, the 23-year-old Hicks had 11 triples in Double-A New Britain in 2012 to go along with a laudable .286/.384/.460 line. If you're looking for a deeper sleeper in the outfield, Hicks' speed (32 swipes last year) and power could make him a top-40 player at his position.
Big League Chew Player of the Week: Yu Darvish, Rangers
Sure, it was against the Quadruple-A Astros, but hard to knock a near-perfect game. He struggled in the second half last season, but with a year of major-league assimilation in his rearview mirror, Darvish could develop into an elite performer this summer.
Spit Your Tobacco at: Marwin Gonzalez, Astros
You never see an All-Star, or even a regular starter, bust up a no-hit bid. It's always one of these guys who ruin a chance at history. Damn you, Marwin Gonzalez. Damn you!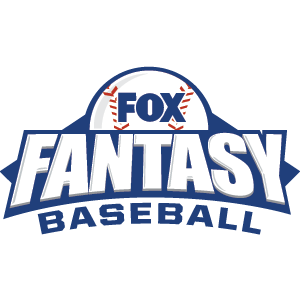 FOX Fantasy Baseball
Join or Create a Free League
Play Now!