Fantasy impact of spring success
The degree of correlation between the spring training conquests of relative unknowns to realization in the Major League season is an erratic and capricious matter. I've always felt this dynamic mirrored the success rate of Saturday Night Live performers' movie careers: for every Bill Murray and Will Ferrell, there are Rob Schneider and Horatio Sanz.
This condition was evident in 2011 in the cases of Jake Fox and Michael Morse. Fox, a backup backstop for the Baltimore Orioles, bashed 10 bombs in Grapefruit League action, while Morse slugged nine round-trippers of his own and posted a line of .364/.421/.818. With former highly-touted prospect Matt Wieters failing to come to fruition in his first two years in the Bigs, numerous fans were calling for the O's to give the 28-year-old Fox a shot at the starting gig if the once-wonder child Wieters continued to disappoint. This conversion never culminated, as Wieters hit 22 homers on his way to an All-Star appearance, equating to just 67 plate appearances for Fox. For owners who took a flyer on Fox, a sad turn, indeed.
The same could not be said for the investment in Morse. After struggling out of the gate (Morse owned a .211 batting average after April), "the Beast" unleashed the fury in May, hitting .403 with six homers and 15 RBI. Morse proved that he was no one-month wonder, submitting a superb line of .303/.370/.566 from June 1 to the end of the season and finished the 2011 campaign with 31 jacks, 95 RBI and 73 runs. For a ballplayer who had reached the Show in 2005 but yet to log 300 plate appearances in a year, quite the showing for the mashing Morse.
Deciphering which spring training upstarts will continue their contributions come April is an arduous task, as owners abhor the thought of securing a possible cipher. Discounting the work of up-and-comers and established stars, we examined five players flying under the radar like Fox and Morse who lack a prestigious pedigree but have raised some eyebrows this spring. Assessing the execution of each player, as well as respecting the playing time and opportunities each will receive, here is a list of the contenders and pretenders from baseball's preseason:
Ryan Raburn
Raburn is leading the Grapefruit League with six homers and is hitting .325 in 15 games, but can he be trusted?
Raburn has manned six different positions and logged 100 games or more the past three seasons for the Tigers, maintaining a .274/.329/473 line during that time span. Yet despite his position flexibility, Raburn has been unreliable in fantasy due to inconsistent playing time, averaging 340 at bats from 2009 to 2011. It's also worth noting that Raburn labors mightily against right-handers (.245 vs. RHP compared to .274 vs. LHP in 2011).
Verdict: Contender. After making 56 appearances at the spot in 2011, the Tigers seem determined to make Raburn their everyday second baseman for the upcoming campaign. Raburn's hot spring, coupled with his solid second-half exploits last season (.341 average, .393 OBP after the All-Star break), will only augment this resolve. He's projected to bat near the end of the lineup, but with the lack of fantasy depth at second, Raburn is morphing into a late-round sleeper.
Joe Mather
A third-round pick in 2001 by the Cardinals, Mather never reached his potential with St. Louis, hitting just .233 in 90 career games with the Redbirds. Mather briefly appeared with Atlanta in 2011 and held an impressive .310 average in 46 plate appearances in May, but was released after hitting .094 in June. This lack of historical attainment didn't obstruct the Cubbies from taking a chance on the seasoned outfielder and Mather has not disappointed, hitting .408, knocking in 12 and scoring 11 runs for the North Siders. Has the 6'4 slugger finally found a home in the Friendly Confines?
Verdict: Pretender. Like Fox a year ago, simply making the Opening Day roster for Chicago would be a triumph for Mather. Mather's been a line-drive machine, but Chicago has ample alternative options if projected starters David DeJesus, Marlon Byrd and Alfonso Soriano falter, leaving Mather out in the fantasy cold.
Lorenzo Cain
Baseball fans are familiar with the Royals' youthful core of Eric Hosmer, Mike Moustakas and Danny Duffy, which may explain why Cain has slipped through the cracks. Granted, while turning just 26 in April, Cain is far from a spring chicken, logging seven seasons in the minors. Still, if Cain's production in the Cactus League is any indication (his .431 average and 14 runs are tops in Arizona, and has added four home runs), the Kansas City center fielder's name won't go unrecognized for long.
Verdict: Contender. Slotted in the two-hole in front of heavy-hitters Hosmer, Billy Butler, Moustakas and Jeff Francoeur, Cain should be a bountiful resource of runs for his proprietors. Currently holding an average draft position of 220.2 in FOXSports.com Fantasy Baseball drafts, Cain has the potential of a fifth-round fantasy pick.
Tyler Colvin
Colvin's tale illustrates how quickly baseball's tides can turn. After stroking 20 long balls in 358 at bats in his 2010 rookie campaign, Colvin nose-dived in 2011, hitting a paltry .150 with six homers in just over 200 at bats. The former first-rounder was sent to Colorado in the offseason, and is in the midst of battle for the Rockies' fourth outfield spot. Colvin has certainly helped his cause with a .375 average and 11 ribbies in 21 games this spring.
Verdict: Pretender…for now. Colvin seems to be a lock for a roster spot, but don't expect him to contribute in the box scores on a consistent basis. The only hope for Colvin to make a difference in the rotisserie forum would be Todd Helton and Jason Giambi succumbing to injuries, forcing Michael Cuddyer to first and opening a spot for Colvin. Considering Helton and Giambi are a combined 79 years old, not an unfathomable proposition. If Colvin gets regular hacks, who knows what that Rocky Mountain air can do.
Gregor Blanco
After six years in the Atlanta farm system, Blanco broke through with the Braves' ball club in 2008 and put forth a respectable effort: a .251 average, .366 OBP and 52 runs in 144 games. Alas, the Venezuelan product would see little action at the big league level in 2009, and was unimpressive in his limited appearances, hitting a buck eighty-six in 24 games. Worse, his harvest in the minors was similarly sorrowful, hitting .228 in 90 games in Triple-A. Blanch bounced around with the Nationals and Royals last season, but had little to show for his troubles, straddling the Mendoza Line with a .201 average between Triple-A venues Syracuse and Omaha.
So it's been somewhat surprising to see Blanco wielding serious wood for San Francisco this spring, hitting .344 with a sturdy .412 OBP in 21 games. But with Blanco's previous failed endeavors, does the 28-year-old have a shot at sticking with the Giants?
Verdict: Contender. Sounds like we are going out on a limb with this prediction, yet Blanco's case is fairly sound. Angel Pagan is the slated starter in center and expected to bat leadoff for the Giants but has been prosaic in the Cactus League, hitting at a .186 clip in 59 at bats. Bruce Bochy's team is already offensively challenged, meaning little wiggle room will be given to the newly-acquired Pagan. If his slump persists, Blanco will get his shot to shine.
Top 300 Rankings | Position Rankings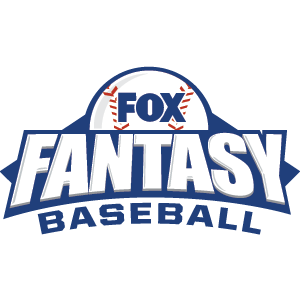 FOX Fantasy Baseball Join or Create a Free League

Play Now!