Fielder looks to power Tigers
The Tigers took a huge step forward in 2011, making the playoffs for the first time since 2006 and winning a division title for the first time since 1987. The team rode the coattails of Justin Verlander, who became the first pitcher to take home the MVP and Cy Young Awards in the same season since Dennis Eckersley in 1992. Miguel Cabrera anchored the offense once again, while receiving strong support from Victor Martinez, Alex Avila and Jhonny Peralta. Instead of resting on their laurels, Detroit decided to make one of the biggest offseason splashes in recent memory, inking Prince Fielder to a nine-year, $214-million deal. Armed with one of the premier aces in the league and two of the biggest sluggers, Detroit hopes to improve on last year's performance and make it to the World Series for the first time since 2006.
Offseason Moves:
Signed first baseman Prince Fielder to a nine-year contract.
Fielder was the Tigers' prized offseason acquisition. The 27-year-old will take over duties at first base, pushing Cabrera over to the hot corner. While Comerica Park isn't as homer friendly as Fielder's old home (Miller Park), he still has enough power to clear the fence 30-40 times. Any dip we do see in homer totals will be offset by an increase the amount of doubles Fielder should pick up by hitting the ball to Comerica's cavernous right-center and left-center fields.
Signed relief pitcher Octavio Dotel to a one-year contract.
The Tigers brought in Dotel to shore up their bullpen. The 38-year-old righty was an absolute terror against right-handed hitters last season, limiting them to a .154/.198/.195 clip. He'll work primarily in the seventh inning for Detroit, meaning he'll need Jose Valverde and Joaquin Benoit to be unavailable to vulture any saves.
Traded for relief pitcher Collin Balester.
Balester was acquired in the trade that sent Ryan Perry to the Nationals in December. The 25-year-old righty is expected to be used in long relief out of the Tigers bullpen.
Re-signed infielder Ramon Santiago to a two-year contract.
After trying to find a full-time job elsewhere without much luck, Santiago opted to re-sign with the Tigers. The 32-year-old infielder will start off the year as a super-utility player for Detroit, but he could see an expanded role if Ryan Raburn fails at second base.
Signed catcher Gerald Laird to a one-year contract.
After a one-year stint with the Cardinals, Laird has returned to Motown. In his first stint, Laird was the primary catcher ahead of Alex Avila. This time around, Laird will serve as Avila's backup, likely only seeing about one start per week.
Lost Magglio Ordonez, Carlos Guillen, Wilson Betemit, Brad Penny, Ryan Perry, Joel Zumaya and Will Rhymes.
The Tigers opted not to pursue Ordonez, Guillen or Zumaya due to the recent injury troubles of all three. Ordonez is still looking for a home, but Guillen (Seattle) and Zumaya (Minnesota) have already found teams willing to roll the dice on their health. Penny, who was considered a solid one-year stopgap for the team in 2011, signed to play in Japan. Betemit will likely play a super-utility role for Baltimore after signing a two-year deal. Perry will look to bounce back in Washington, while Rhymes is hoping to nab a roster spot in Tampa.
Projected Lineup/Rotation:
Lineup (vs. RH/LH)
1. Austin Jackson, CF
2. Brennan Boesch. RF
3. Prince Fielder, 1B
4. Miguel Cabrera, 3B
5. Delmon Young, LF
6. Alex Avila, C
7. Jhonny Peralta, SS
8. Andy Dirks/Don Kelly, DH
9. Ryan Raburn, 2B
With Victor Martinez (knee) out for the 2012 season, Detroit was in need of an extra middle-of-the-order bat, but that situation was quickly rectified with the signing of Fielder. The rest of Detroit's lineup is similar to the lineup the team would have used on most nights if all options were healthy. Austin Jackson needs to improve his on-base skills to be considered a legitimate leadoff hitter, but a lack of other options to tackle that responsibility means his job is likely safe at the top of the order. We could see a record set for most amount of players to appear at DH in one season, as Detroit plans to rotate nearly every player into that spot at some point. In an ideal world, Cabrera or Young would see the majority of time at DH.
Projected Rotation
1. Justin Verlander
2. Doug Fister
3. Max Scherzer
4. Rick Porcello
5. Jacob Turner/Drew Smyly/Andrew Oliver
The first four spots in the rotation are sewn up. Verlander will continue to be the ace, while the team hopes Fister can continue his second-half surge from 2011 to give the team a great 1-2 punch. Scherzer be looked upon to bounce back from a disappointing 2011 and return to the success he had in 2010. Porcello, who's still just 23, will need to show the consistency that he has lacked since impressing during his rookie campaign in 2009. The fifth and final spot in the rotation in an open competition for the team's best pitching prospects, but Jacob Turner is considered the early favorite. The Tigers' No. 1 prospect will have to hold off the likes of Drew Smyly and Andrew Oliver to nab the job.
Closer: Jose Valverde
Key Bullpen Members: Joaquin Benoit, Octavio Dotel, Phil Coke, Al Alburquerque, Dan Schlereth, David Pauley, Colin Balester
Valverde was a perfect 49-for-49 in save opportunities last season. His .258 BABIP and .840 strand rate hint at quite a bit of luck, so don't expect Valverde to have as pristine of a record in 2012. That said, he'll have to absolutely implode for anyone else to get a shot at the full-time closing gig. Should Valverde be sidelined or need a night off, Benoit and Dotel will be the first two options to vulture a save.
Notes of Importance, Fantasy and Otherwise:
How will Miguel Cabrera handle the transition from first to third base? Many baseball executives, scouts and talking heads think the Tigers are crazy for moving Cabrera back to third base, but Detroit's brass remains confident he'll be able to handle the position switch. Cabrera last played third base regularly in 2008 for the Marlins. Even when he was younger and slimmer, Cabrera was considered a below-average third baseman. With Cabrera at third, Raburn at second, Fielder at first and Young in left field, Detroit's defense is sure to be atrocious. That said, Cabrera moving over to the hot corner would allow the Tigers to put out their best hitting lineup. And owners don't have to worry about Cabrera from a production standpoint at all – he'll hit no matter which position he plays.
Who wins the final spot in the rotation?
The Tigers have stated their plans to hold an open competition for the final spot of the rotation all offseason. Turner is considered the early favorite. He has the best pedigree and most potential of any minor league pitcher in the Tigers' system. Without a southpaw in the current rotation, Tigers manager Jim Leyland could give an extra long look his lefty options (Smyly, Oliver and Casey Crosby). None of the three left-handed options have the same type of upside as Turner, making him the target for fantasy squads.
Strengths
With Verlander, Cabrera and Fielder, the Tigers have three legit superstars who will shoulder the pitching and hitting load. Numerous young players (Porcello, Boesch, Scherzer, Avila) have shown the ability to be forces in the major leagues, and they still have room to grow. Strong back-end of the bullpen.
Weaknesses
Detroit's defense figures to be amongst the worst in the league and could be historically bad. The team also lacks speed, with Austin Jackson being the only real threat on the basepaths.
Rising: Alex Avila – The breakout many were expecting from Avila in 2010 came a year later. After a lackluster 2010 campaign, Avila emerged as one of the better hitting catchers in the majors last season. The Tigers brought in one-time mentor Gerald Laird to back up Avila, so he may lose a few at-bats to lefties, but that's probably for the best considering Avila was overworked and appeared worn down near the end of the 2011 season. The knee injury that slowed him late in the year didn't require surgery, and he's expected to be at full strength for spring training. At 25, Avila is one of the better young catchers in the league and has room to develop.
Declining: Brandon Inge – The 2011 season was a disaster for Inge. After hitting just .184/.250/.251 in 207 at-bats before the All-Star break, the Tigers opted to designate him for assignment. Rather than try to find a new major league team, the long-time Tiger opted to accept a demotion to Triple-A Toledo. A three-week stint with the Mud Hens helped Inge work out some of the kinks in his swing, but he was stuck in a platoon role with Wilson Betemit upon his return to Detroit. Inge showed some signs of life by hitting .324 with three extra-base and four RBI in 34 at-bats in September, but those numbers are bolstered because Inge faced primarily left-handed pitching at that time. He'll return to the Tigers for the 2012 campaign, but with Cabrera sliding over to third base, Inge is destined for a bench role.
Sleeper: Ryan Raburn – Like past years, the 2011 campaign was another tale of two halves for Raburn, The 31-year-old hit just .213/.248/.360 before the midsummer classic, but he turned his season around by hitting .341/.393/.574 after the break. He saw most of his playing time in the corner-outfield spots and second base, but Raburn also made a few appearances at both corner-infield positions. The Tigers plan to deploy him as the primary second baseman while also giving him some starts in the outfield and DH. Raburn will have to shake off his usual first-half struggles to stay in the lineup, but 2012 should give him the best chance of his career to earn everyday at-bats.
Supersleeper: Jacob Turner – The Tigers' top-ranked prospect continued his progression in 2011, spending most of his time in the higher levels of the minors while also getting his first cup of coffee in the majors. In 20 starts split between Double-A Erie and Triple-A Toledo, Turner posted a 3.44 ERA and 110:35 K:BB ratio in 131 innings. He was roughed up in three starts with the Tigers – allowing 12 runs in 12.2 innings – but it's hard not to get excited about Turner's future considering his talent, age (20) and pedigree. The 6-foot-5, 210-pound right-hander is a prototypical power pitcher with a heavy fastball that tops out at 96 mph and a solid 12-to-6 curveball. Assuming Detroit doesn't bring in any outside help, Turner is the frontrunner to win the fifth spot in the rotation out of spring training. The Tigers have proven in recent years that they're willing to rush young talent to the majors, so Turner could be making an impact this year. He's one of the better pitching prospects in the game and should warrant immediate fantasy consideration once he locks down a job, especially in keeper formats.
Get a FREE RotoWire 10-day trial (no credit card required) at RotoWire.com.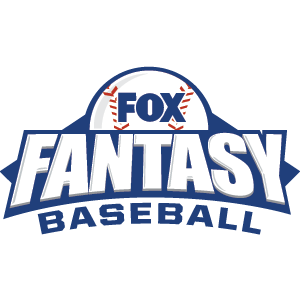 FOX Fantasy Baseball Join or Create a Free League

Play Now!