Cincinnati Reds fantasy preview
The Reds surprised most of the baseball world in 2010, winning the NL Central before getting swept out of the playoffs by the Phillies. They were a young team on the rise, but many thought that they were perhaps a year early. Hopes for the Reds were high in 2011, but they didn't follow those hopes with very many meaningful moves. Instead, they were hoping their young core would continue to improve, and that would be enough to hold off their rivals in the NL Central. Obviously, it didn't work out that way. The starting pitching collapsed, and where they tried to get by with marginal players, instead they received significantly negative outcomes. They ultimately finished 79-83, third place in the NL Central, despite outscoring their opponents 735-720. Even worse, their bitter rivals, the St. Louis Cardinals, rallied against improbable odds to not only win the NL wild card, but then win a memorable World Series against the Rangers.
However, not all is lost for the Reds. The Cardinals lost Albert Pujols in free agency, and saw manager Tony La Russa and pitching coach Dave Duncan retire. The Brewers lost Prince Fielder via free agency, though they did upgrade at third base with Aramis Ramirez. The Cubs have some talent remaining, and the Pirates have been operating somewhat close to optimally the last couple of years, but neither team appears to be a contender. In short, it won't be easy, but there's an opportunity for the Reds to contend again. Fortunately, Reds GM Walt Jocketty saw this window of opportunity and acted aggressively this offseason. The Reds have a two-year window to win – Joey Votto's contract expires after the 2013 season. In a way, this season is the window – otherwise, the pressure to trade Votto in the 2012 offseason will be exceptionally high. Credit Jocketty for recognizing that; now it's up to the players to see if his grand plan will come to fruition.
Offseason Moves:
Traded outfielder Yonder Alonso, catcher Yasmani Grandal and pitchers Brad Boxberger and Edinson Volquez to the Padres for pitcher Mat Latos.
Jocketty stated time-and-again that the Reds needed to find an ace, and that he was willing to trade for him. Among the pitchers that the Reds were rumored to pursue included James Shields, Gio Gonzalez and Matt Garza. That he wasn't able to get a deal done at the Winter Meetings was a source of frustration for both him and the Reds' fanbase. But shortly after the meetings, the Reds and Padres shocked many with this deal. My initial reaction from the trade was that the Reds overpaid for a risky pitcher like Latos, who had some shoulder issues last year and dropped in his performance on the mound as a result. But (a) this was the going to be the price for the Reds to pay for nearly any of the top starters available on the trade market, and (b) at least Latos was younger and cost-controlled for the next four years, allowing the Reds to have the budget room to make other moves. While the deal definitely works for the Padres, it still can work for the Reds, too, but Latos can't be merely good, he has to be an ace. The risk is on the Reds' side, but such a risk fits in with their plans to try to win in 2012 and 2013.
Traded pitcher Travis Wood, outfielder David Sappelt and second baseman Ronald Torreyes to the Cubs for pitcher Sean Marshall. They subsequently signed Marshall to a three-year, $16.5 million contract extension in February.
Marshall has been among the better relievers in baseball the last two years, providing 150+ sub-3.00 ERA innings while allowing around a 1.1 WHIP. He misses bats, he throws a ton of strikes (2.02 BB/9 last season) and induces ground balls (2.60 G/F), an important consideration for a reliever plying his wares at the Great American Ballpark. He'll serve as Ryan Madson's set-up man, capable of throwing multiple innings in an outing if need be.
Signed pitcher Ryan Madson to a one-year, $8.5 million deal. The deal includes a team option for 2013.
This was widely hailed as one of the best free agent bargains of the offseason, especially when compared to some of the other relief pitcher free agent signings — Jonathan Papelbon signed a four-year, $50 million deal; Heath Bell signed a three-year, $27 million deal. Madson more than sufficiently answered doubts whether he was capable of closing out games last season, and was one of the more dominant relievers generally. To avoid having to commit to multi-year deal to Madson was quite a coup for Jocketty. Madson will step right into the Reds' closing role.
Signed outfielder Ryan Ludwick to a one-year, $2.5 million deal.
Ludwick and Chris Heisey will work in a somewhat unique platoon in left field — both are right handed hitters that had reverse platoon splits last season. Ludwick likes the ball low, Heisey likes the ball up in the zone. Heisey is probably the superior defender, at least in terms of range. Ludwick has toiled in pitchers parks the last two seasons, mostly in Petco Park, so this venue change will be quite welcomed. The Reds lacked a real fourth outfielder, so this gives them an immediate upgrade.
Traded pitcher Jeremy Horst to the Phillies for shortstop Wilson Valdez.
The Reds' shortstop situation was a disaster in 2011. Paul Janish regressed badly at the plate and even his usually stellar defense suffered. Edgar Renteria didn't hit his first homer until July and displayed woeful range at shortstop. Zack Cozart was promising after his callup, but a freak elbow injury ended his season before it really had a chance to take off. This year, Jocketty wanted to have a little bit more of a safety net under Cozart in Valdez, who won't provide much offense, but his defense at multiple positions is above-average. Valdez will make the team on Opening Day, and Janish still might have a shot, depending how the Reds want to structure their bench.
Signed pitcher Jeff Francis to a minor league deal.
Francis saw a steep decline in his velocity as he continued to try and resurrect what was once a promising career. He lost over two mph on his fastball (84.7) and more than that on his secondary pitches. At 31 years old, he's not yet Jamie Moyer with his arm strength, but he's getting there. Over the last two seasons, he's walked fewer than 2.0 BB/9IP, which has allowed him to keep his head above water, but just barely. Unless he can regain his lost velocity, there's little hope for success, especially in a ballpark like Cincinnati's.
Signed pitcher Andrew Brackman to a one-year contract.
Brackman had a terrible season with the Yankees' Triple-A affiliate in Scranton, posting a 6.00 ERA over 96 innings, walking a whopping 75 to go along with 14 HBP's and 19 wild pitches. Nonetheless, he still has a live arm and was working his way back from arm surgery. It's risky to use a major league deal to sign him, but this was a free talent grab by the Reds — there's very little downside to taking the risk on him.
Signed outfielder Willie Harris, third baseman Joel Guzman, catcher Dioner Navarro, and pitchers Brett Tomko, Ron Mahay, Clay Zavada and Dan Cortes to minor league deals. Claimed pitcher Josh Judy off waivers from the Indians.
Among these players, Harris has the best chance of making the Reds' Opening Day roster, given his position flexibility and his previous major league experience. Navarro could be helpful if rookie Devin Mesoraco struggles or in the event of an injury. Judy comes highly recommended from RotoWire's Man on the Scene, former major league scout Bernie Pleskoff, so there's at least one informed opinion in his favor.
Lost pitchers Francisco Cordero (Blue Jays) and Dontrelle Willis (Phillies) and catcher Ramon Hernandez (Rockies) in free agency.
The Reds were actually trying to bring back Cordero as their closer, but dumb luck intervened and they landed Madson instead. Cordero will set-up for Sergio Santos in Toronto instead. Hernandez could be useful in Colorado. He may very well be the slowest baserunner in major league baseball, but he still hits the ball hard and has a good enough batting eye, and now gets to enjoy the Colorado effect. But he was also rendered redundant with Devin Mesoraco now ready for the big leagues.
Potential Lineup/Rotation:
Lineup (vs. RH/LH)
1. Brandon Phillips, 2B
2. Zack Cozart, SS
3. Joey Votto, 1B
4. Jay Bruce, RF
5. Scott Rolen, 3B
6. Chris Heisey/Ryan Ludwick, LF
7. Drew Stubbs, CF
8. Ryan Hanigan/Devin Mesoraco, C
The projected batting order is in a state of flux. Stubbs easily could end up hitting anywhere from first or second to sixth through eighth. He tailed off so badly last season, however, that it's really unlikely to see him at the top of the order to begin the season. Heisey and Ludwick won't be a traditional platoon, nor will Hanigan and Mesoraco behind the plate. Furthermore, the Reds' only two left-handed bats are Votto and Bruce, unless Juan Francisco is playing at third base. At some point, don't be surprised if manager Dusty Baker finds a way to separate the two of them to at least make it a little more difficult for opposing managers to deploy their lefty specialists late in games.
Rotation:
1. Johnny Cueto
2. Mat Latos
3. Mike Leake
4. Bronson Arroyo
5. Homer Bailey/Aroldis Chapman/Jeff Francis
Cueto has already been named the Opening Day starter, presumably to take a little bit of the pressure off of Latos. The order of 3-5 hasn't yet been determined. Chapman is making the conversion from starting to relieving, and there are a wide range of possible outcomes. He had to shut down the process in the Arizona Fall League due to a sore shoulder. Bailey is out of options, so if Chapman beats him out of a job, it could set off a wild chain of events. Leake's job is pretty safe barring a miserable spring or injury.
Closer: Ryan Madson.
Notes of Import, Fantasy or Otherwise
It's deja vu all over again. How does Aroldis Chapman fit into the picture?
Chapman's primary issue this upcoming season is the same as it was entering 2011 – what is his role? The Reds wanted to transition him back to a starting role, but he experienced shoulder soreness in the Arizona Fall League after two outings and was shut down for winter, not pitching at all in Puerto Rico after being slated for a starting role there. When Chapman was healthy in 2011, he was dominant, but when he was off a little he was off a lot. The end result was a 71:41 K:BB and a 3.60 ERA over only 50 innings. The Reds absolutely need to find a way to better maximize his value, whether it be as a starter or as a high-leverage reliever. Another year of the same will be a waste of a tremendous asset. He won't be used as a closer, with the Reds signing Ryan Madson to fill that role in January. The Reds wouldn't rule out returning him to the bullpen, or even sending him down to Louisville to start the season to continue honing his craft as a starter.
Is Devin Mesoraco ready? How much does he play?
Because the Reds had both Ryan Hanigan and Ramon Hernandez on a team expected to contend for the playoffs, Mesoraco had to spend the bulk of the season at Triple-A Louisville, not getting the call until rosters expanded in September. Hernandez is now in Colorado, so the deck has been partially cleared for Mesoraco. Look for Hanigan to get the bulk of the starts early on, thanks to his defensive prowess. His bat appears to be ready now – it's just a matter of manager Dusty Baker getting comfortable with his ability to call a game behind the plate. That focus on defense early on might hurt Mesoraco's production out of the gate.
Is Homer Bailey ever going to fulfill his potential?
How many ways can we describe Homer Bailey's unfulfilled potential? It seems as if we could write similar profiles for him every year. Once again, he spent time on the DL with a shoulder problem. Once again, he was a little unlucky, with a 69 percent strand rate. He turned in a nearly identical ERA from 2010, while striking out one less batter per nine innings. And yet, and stop us if you've heard this before, he's still relatively young, turning 26 in May. This is a critical season for Bailey, as he'll start to become more expensive for the Reds, and they'll have to decide how much of a commitment they want to make toward him.
Strengths
The Reds now have one of the deeper bullpens in the National League, following the acquisitions of Madson and Marshall. They should be able to shorten games pretty well, especially if Chapman goes back to the bullpen.
Weaknesses
Starting pitching could still be a problem if the Chapman experiment doesn't work out. Bronson Arroyo is pitching with a fork sticking out of him, Homer Bailey hasn't been able to complete a full season, and while Mike Leake showed progress last season, he still doesn't miss many bats. The Reds really need one of Bailey/Chapman/Leake to take the next step up. They also are extremely right-handed, though their two best hitters are left-handed.
Rising: Zack Cozart – After starving for offense from the position between Paul Janish and Renteria in 2011, the Reds are crossing their fingers that Cozart is the answer. While Cozart held his own in his brief trial before an elbow injury ended his season, he didn't draw a walk in his 37 plate appearances. His minor league numbers suggest he's not a terribly patient hitter, either. In short, while he'll outproduce what the Reds got from the position last year, Cozart also has a limited offensive ceiling. Wilson Valdez will serve as his veteran caddy.
Falling: Bronson Arroyo – When we suggested that the Reds would eventually regret Arroyo's three-year, $35 million contract extension, we didn't expect the regret to set in so immediately and with such ferocity. Arroyo gave up a whopping 46 homers en route to posting a 5.07 ERA over 199 innings. What's frightening was that the season could have been worse – Arroyo's BABIP normalized from the .245 he allowed in 2010, but only up to .285, though when those hard-hit balls are always going over the fence, it's hard to raise the BABIP too high. Arroyo's fastball, never that fast to begin with, lost another mph last season, and he also dealt with a bout of mono in the spring. He may improve over his 2011 numbers, but only to the point of being a league average starter.
Sleeper: Juan Francisco – 2011 was a costly season for Francisco, in terms of missed opportunities. He suffered a calf injury in April after making the Opening Day roster, and a later knee injury sidelined him for a significant period of time. Both of Francisco's injuries dovetailed with injuries to incumbent third baseman Scott Rolen. So instead of him getting valuable major league plate appearances, those chances fell to the likes of Miguel Cairo and Todd Frazier. Now Francisco is out of options, so the team has to keep him on the major league roster, but they still don't know if he's capable of handling an everyday job at the major league level. His plate discipline is still a mess – he had a combined 14 walks in over 400 plate appearances between Triple-A and the majors. When he does make contact, the results are nice, but it's an open question whether he'll make enough contact on a regular basis when Rolen's reign as the starter is over. Unfortunately, once again Francisco is already hurt, having injured his other calf in winter ball.
Supersleeper: Andrew Brackman — It would take a lot for the former Yankees' first-round draft pick to get into a fantasy-worthy role, but if he made it there at all, it would mean that he had harnessed his high-ceiling potential. A more likely outcome is that his command will hold him back, but he's a bit of a wild card. Following the Reds' trades this offseason, most of their top prospects are either in the majors, have been dealt, or are at the lower levels. There won't be many high-impact callups this year.
Get a FREE RotoWire 10-day trial (no credit card required) at RotoWire.com.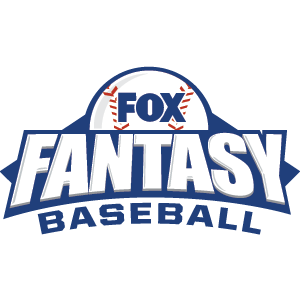 FOX Fantasy Baseball Join or Create a Free League

Play Now!