Boesch fantasy value impacted by Fielder
While "The Descendents" starring George Clooney is up for best picture this Oscar season, "The Descendants" starring Prince Fielder is up for most shocking offseason acquisition.
Heck, Tigers general manager Dave Dombrowski was quoted saying he would consider bringing Prince to Detroit, but was "probably not a good fit" days before news broke on Cecil's little boy returning to Motown.
After the fog of uncertainty became a reality and Fielder donned the home white jersey with the Olde English "D" over his heart, the fantasy baseball dominoes began to fall.
Off the jump, the spotlight was on Miguel Cabrera and how the signing would impact him and how the Tigers incumbent first baseman would impact Fielder. The fantasy elite were caught drooling over the projected production the duo could manufacture in 2012.
Before the news could finish its 24-hour sports cycle, Fielder was named the team's new first baseman and Cabrera would slide over to third with the designated hitter label a strong possibility if the hot corner burns the big man.
Around the same time Dombrowski was busy burying any chance that Fielder would wind up in Detroit, left fielder Brennan Boesch was eager to share his thoughts about hitting behind Miguel Cabrera with MLB Network radio. Now that Fielder is slotted to hit behind Miggy, Boesch is assumed to find a home in the Tigers two-hole.
Based on recent history, this isn't necessarily a bad thing for the 26-year-old (will turn 27 on April 12).
If you are like me and believe Cabrera and Fielder batting third and fourth in the lineup present stronger fantasy potential than Ryan Braun and Fielder batting third and fourth in Milwaukee, the stats suggest the guy batting ahead of the duo should reap some benefits.
Milwaukee's #2 Hitters 2008-2011
| Player (YR) | AVG | OBP | R | HR | RBI | SB |
| --- | --- | --- | --- | --- | --- | --- |
| J.J. Hardy ('08) | .283 | .343 | 78 | 24 | 74 | 2 |
| Craig Counsell ('09) | .285 | .357 | 61 | 4 | 39 | 3 |
| Corey Hart ('10) | .283 | .340 | 91 | 31 | 102 | 7 |
| Nyjer Morgan ('11) | .304 | .357 | 61 | 4 | 37 | 13 |
J.J. Hardy (25 years old) –
After he collected a career-high 164 hits in 2007, Hardy banged out 161 in 2008 batting second in 82 games for the Brewers.
Craig Counsell (38 years old) –
From 2006-2011, the veteran posted his best stats in the Milwaukee two-hole in 2009. At the age of 38, you have to admit having Braun and Fielder behind him helped Counsell achieve the 115 hits and 61 runs scored.
Corey Hart (28 years old) –
Hart set career highs in runs, home runs and runs batted in, while hitting ahead of Braun and Fielder in 2010.
Nyjer Morgan (30 years old) –
Morgan's best season came in 2009 when he spent time with the Pirates and Nationals, but re-emerged on the scene in 2011 as did his alter ego T-Plush a.k.a Tony Plush. His .304 batting average was only three points lower than his 2009 effort.
Boesch hit .283 with 75 runs, 54 RBI and 16 home runs in 108 starts last season before missing the final month due to thumb surgery (torn ligament). He said recently he's recovered, healthy and ready to rake for the Tigers in 2012.
Taking nothing away from the robust fantasy numbers Cabrera and Fielder are about to astound us with, we may be looking at Boesch as a nominee for "best hitter in a supporting role."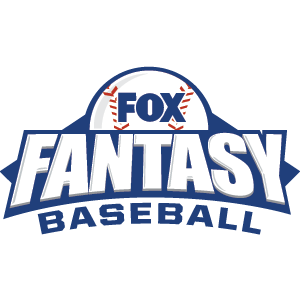 FOX Fantasy Baseball Join or Create a Free League

Play Now!