Non-closing relievers fantasy advice
It's time to move on.
I know, I know, that hot prospect eating a bench spot might be the next Mike Trout or Bryce Harper. But… probably not. Waiting for that magic moment when everything clicks for Phil Hughes or Tommy Hanson? Stop it.
The truth is that most fantasy owners have at least one roster spot that can be put to better use, whether it be the prospect who probably won't have much impact this season, or the once-promising starter that now stinks.
Instead of carrying a player that's very unlikely to help this season, try this underused idea: Add a reliever.
Feeling slightly disappointed with Jeff Samardzija's 3.70 ERA? Adding the almost universally available Jesse Crain's season numbers to those of Samardzija shaves that ERA to 3.11. Nice, right? Cole Hamels has scuffled to a mediocre 4.18 ERA. Hamels plus Mark Melancon equals an ERA of 3.18. Add Melancon to Matt Cain and the composite ERA goes from 5.04 to 3.78. Starting to get the picture?
Picking up relievers is the easiest and cheapest way to improve your pitching.
Of course the real challenge with this strategy is finding relievers to serve your purpose. This can be like navigating a minefield for two main reasons.
One: Relievers don't throw many innings, so drastic swings of luck have big implications. No, 37.5 percent of Kelvin Herrera's fly balls will not continue to be home runs, but the damage from those early home runs will mar his ERA (and your team's if you were carrying him) all season long.
Two: Relievers are inconsistent. Even the great ones can suddenly stop being great (See: Bell, Heath, 2012).
It's also important to remember that the cost of entry for these players is usually zero (other than that precious roster spot), so if a guy starts getting hit then simply move on. Don't try to ride through it. The supply is plentiful since the vast majority of leagues won't have more than one owner employing non-closing relievers.
Here's a breakdown of relievers to target, based on your team's needs:
ERA
Koji Uehara – Uehara was sneaky spectacular last year and is continuing the trend this season. With a 0.89 WHIP, 35.1-percent strikeout rate and 2.45 ERA, Uehara could fit in any of these categories and should be owned in all but the shallowest leagues.
Matt Reynolds – Reynolds finally cracked the egg and allowed his first runs of the season Sunday. Still, his ERA stands at 0.96. One big thing going for Reynolds is his control. He's walked just one batter this season. That should keep him away from big innings.
Mark Melancon – As if to scoff at Reynold's display of control, Melancon hasn't walked anyone this season. That's gone a long way to helping him total an ERA of 0.47. Melancon was a bit of a train wreck last season, so don't forget the whole "move on if they struggle" rule.
Rex Brothers – There's a good chance Brothers' home run rate won't remain at zero (roughly 100 percent), yet that 0.55 ERA is quite nice. Do tread carefully here: Brothers' fastball velocity and swinging strike rate are down from last season. Brothers has strong strikeout upside, which is why he's worth a little risk.
WHIP
Luke Gregerson – This column isn't about chasing saves, but Gregerson's membership in a San Diego bullpen in which top closing option is both brittle and struggling certainly doesn't hurt his value.
Mostly you want him because he's been consistently excellent: This is his third season out of the past four with a WHIP of 1.09 or better.
Brian Matusz (also qualifies at SP) – From struggling starter to knock-out reliever, Matusz has been re-born in the bullpen. His 0.70 WHIP will help any fantasy team. Oddly, Matusz doesn't have any more velocity on his average fastball as a reliever than he did last season as a starter, but it hasn't mattered. His swinging strike and contact rates are both much better than previous seasons.
Drew Smyly (also qualifies at SP) – Smyly hit a bit of a rough patch recently, and his WHIP still stands at 0.94. Like Matusz, he's reaping the benefits of a switch to the bullpen with better swinging strike and contact rates.
Sean Doolittle – Doolittle has a solid K/BB rate and finished last season with a solid 1.08 WHIP. This season he boasts 0.60 WHIP to go along with his 1.20 ERA (despite a home run rate nearly double his career mark).
Strikeouts
David Robertson – This is Robertson's fifth straight season striking out well over a batter per inning. His excellent 0.78 WHIP is largely thanks to much improved control. With still-nasty stuff and improved control, Robertson might have the highest upside of anyone on this list.
Charlie Furbush – Furbush has struck out 38 percent of the batters he's faced this season. That's good. Real good. Better than Aroldis Chapman and Craig Kimbrel, in fact.
There is risk with Furbush since his WHIP is 1.32. Some of that can be deflected on one bad outing April 9, and some of that can be deflected on bad luck. After getting infield fly balls more than 10 percent of the time last year, Furbush hasn't induced a single one this season. Instead, his home run per fly ball rate is more than double his career figure.
Even with the strange start, Furbush's 3.97 ERA could be palatable on the right, strikeout-needy staff.
Kenley Jansen – Jansen certainly fits on this list, but his ownership is higher than most non-closing relievers. If he's available in your league scoop him up.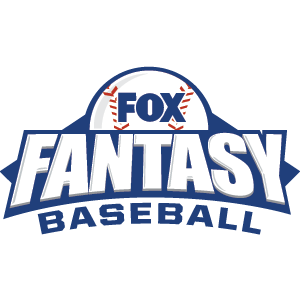 FOX Fantasy Baseball
Join or Create a Free League
Play Now!