Player cheat sheet for 2013 season
Like Les Miserables, I have tendency to be loquacious in situations that do not call for it (cut to all my friends, coworkers and everyone Tom Hooper owes $10 to nodding in agreement). Sometimes in life, you need to trim the fat and keep it short and sweet. So while an interval will come to wax poetic on the top fantasy players, here's the meat-and-potatoes cheat sheet of the top players at each position for the 2013 fantasy baseball season.
The depth at the starting pitcher and outfield stations warranted further analysis than other positions, and players with multiple eligibility were listed at the spot that fuels their value (i.e. Buster Posey at catcher rather than first). We will provide updates as we draw closer to Opening Day. Enjoy!
2013 Fantasy Rankings: C | 1B | 2B | SS | 3B | OF | SP | RP
First Base
1. Albert Pujols (No. 4 overall)
Yes, skills are declining, but the three-time MVP posted .314/.376/.593 with 27 homers, 87 RBI and 71 runs in final 112 games. Improved Angels lineup should facilitate further burly figures in 2013.
2. Joey Votto (No. 8 overall)
Best pure hitter in the game when healthy. Alas, Votto's slow rehabilitation from July knee injury is reason for worry and should be monitored throughout spring training.
3. Prince Fielder (No. 10 overall)
Put any worries of AL-to-NL dropoff to rest with .313/.412/.528 slash in debut season with Detroit. Return of Martinez and addition of Torii Hunter should augment Fielder's RBI and run totals.
4. Edwin Encarnacion (No. 26 overall)
Loss of third base eligibility hurts his overall value, and major surge in OBP from 2011 to last year will be hard to maintain. Nevertheless, enhanced lineup surroundings negate these woes.
5. Adrian Gonzalez (No. 37 overall)
Even in his "down" season, managed a .299 average between Boston and Los Angeles with 108 RBI.
6. Paul Goldschmidt (No. 49 overall)
Impressive in first full-time tour of duty, though his variance in home-and-away splits (.253/.339/.461 in Arizona, .315/.377/.516 on road) and righty-versus-lefty stats (.257/.326/.412 against RHP, .343/.423/.645 facing LHP) is disconcerting.
7. Billy Butler (No. 50 overall)
Last season's breakout was not an irregularity. Turning 27 in April, best may be yet to come with the one they call Country Breakfast.
8. Allen Craig (No. 55 overall)
Great value pick if he can stay on field (.307 average, 22 homers, 92 RBI, 76 runs in 119 games in 2012).
9. Mark Teixeira (No. 58 overall)
Good source of pokes and ribbies. Worth noting that OBP has worsened in each of past four seasons.
10. Freddie Freeman (No. 65 overall)
Eye problems are under control. In spite of vision and hand issues, submitted 23 bombs, 94 RBI and 91 runs, and strong candidate for .380-plus OBP if hitting improves.
Second Base
1. Robinson Cano (No. 5 overall)
Arguably the most "sure-thing" in the draft. Gap between Cano and rest of second basemen is vaster than presumed.
2. Dustin Pedroia (No. 25 overall)
Freed from Bobby V's tyranny, envision something closer to 2011's line (.307/.387/.474) than 2012's performance (.290/.347/.449).
3. Ian Kinsler (No. 31 overall)
Has 30-homer potential, but, turning 31 in June, 19 blasts from 2012 is a more reasonable forecast. Kinsler's .220 road average is also cause for concern. Be wary of this pick.
4. Jason Kipnis (No. 63 overall)
Even with struggles in second half (.233/.322/.328) finished as third-highest scorer at position in standard formats.
5. Ben Zobrist (No. 64 overall)
His position versatility is a plus, but playing Zorilla at second gives your team best value.
6. Brandon Phillips (No. 67 overall)
Finally back to where he belongs in the batting order (two-hole), Phillips should see an uptick from 2012's 4.5 walk percentage, and arrival of Shin-Soo Choo at leadoff should offer modest RBI chances.
7. Aaron Hill (No. 86 overall)
Regained All-Star form in the desert after disappointing two-season stretch. His .317 BABIP states regression, but far from a precipitous descent.
8. Jose Altuve (No. 98 overall)
Don't misconstrue his selection to the Midsummer Classic as an indication of success. In final 118 games, Altuve posted a pedestrian .275/.327/.371 with 24 RBI and 61 runs. Jump to AL West won't help those numbers.
9. Rickie Weeks (No. 104 overall)
Though his first-half battle with the Mendoza Line was well-documented, the Milwaukee second baseman's late-summer exploits (.261/.343/.457, 13 homers, 34 RBI, 51 runs) went largely unnoticed. Don't be oblivious to this turnaround.
10. Chase Utley (No. 132 overall)
Has missed 185 games the past three seasons, and when he was on the diamond, flaunted a run-of-the-mill .264/.367/.433 line. You're buying the name, not the player, with this grab.
Third Base
1. Miguel Cabrera (No. 3 overall)
I'd say capturing the Triple Crown secures the paramount rank at your position. Look for his moon shots to be in the 30s rather than 40s, but robust average/OBP will remain.
2. Evan Longoria (No. 22 overall)
Longo's 17 homers in fewer than 275 at bats are stirring. Yet with depth at third this season, his injury history makes him a riskier pick than believed.
3. Adrian Beltre (No. 23 overall)
Lost in the "Trout vs. Cabrera" MVP debate was Beltre's .321 average, 36 homers, 102 RBI and 95 runs. Unfortunately, weakened Texas lineup could put a dent into that production.
4. David Wright (No. 24 overall)
There's a sentiment of fragility amongst fantasy owners toward Wright, erroneous given he logged 156 games or more in two of the last three years. Sound wager for .290 average, 20 homers, 85 RBI, 85 runs and .375 OBP, output that makes him a top-five contributor at hot corner.
5. Ryan Zimmerman (No. 44 overall)
Slow start (.218 average, three long balls, 22 RBI in first 55 games) was aberration. Adventures over last two-thirds of year (.321 batting mark, 22 homers, 73 RBI) are more in line for Zimmerman.
6. Aramis Ramirez (No. 69 overall)
Endures as one of baseball's most underrated assassins. Turning 35 in June, muscle might begin to deteriorate, though not a target of whopping retreat.
7. Brett Lawrie (No. 74 overall)
Ridiculously overrated last preseason, leaning toward the other side of the spectrum this spring. Moderate enhancement in power numbers, not a stretch given his age (23), could vault him into upper echelon of position.
8. Chase Headley (No. 75 overall)
Prior to 2012's 31 wallops, career best was 12 homers in 2009. A must-start on the road (.300/.395/.541 in 80 away games last year).
9. Pablo Sandoval (No. 81 overall)
Can he convert postseason success into fruition during the summer? Has missed 99 games the last two years.
10. Mark Trumbo (No. 97 overall)
Unburdened of fielding obligations, gets the pleasure of batting behind Mike Trout, Josh Hamilton and Pujols. Call me crazy, but he may see a few RBI prospects.
Shortstop
1. Troy Tulowitzki (No. 15 overall)
Forget his injury-riddled summer. In the previous three years, Tulo averaged a .304/.376/.554 profile in 140 games with 30 jacks, 97 RBI and 90 runs. No other shortstop can deliver that bang.
2. Hanley Ramirez (No. 27 overall)
Duplicating 2009 (.342 average, 24 home runs, 106 RBI, 101 runs, 27 steals) is a pipedream. Repeating 2012 (24 homers, 92 RBI, 79 runs, 21 swipes) is more than feasible and qualifies as a top-three fantasy shortstop.
3. Jose Reyes (No. 29 overall)
In his defense, Reyes logged a league-best 716 plate appearances last season. Regrettably, 191 missed games from 2009 to 2011 persist as a red flag.
4. Starlin Castro (No. 45 overall)
Castro's durability at position that's conducive to trips to the training room is key asset. Should see uptick in batting average.
5. Ian Desmond (No. 70 overall)
Would like to see a reduction in punch-outs, but his thumping prowess (25 homers in 130 contests) soothes this deficiency.
6. Elvis Andrus (No. 78 overall)
Andrus hasn't quite made the jump his fantasy proprietors had hoped for the last two seasons. He's only 24, yet hard to project him surpassing stats from last four seasons.
7. Jimmy Rollins (No. 84 overall)
His 23 homers were his most since 2007, but two consecutive seasons of a falling walk rate and rising strikeout percentage are reason for worry.
8. Asdrubal Cabrera (No. 91 overall)
He doesn't need to match 2011's harvest, yet will need to improve upon his 2012 to justify this standing.
9. Derek Jeter (No. 151 overall)
Making cameos in the DH spot against lefties should help Jeter reach 140 games, and still a resource for average, OBP and runs.
10. Josh Rutledge (No. 159 overall)
Looking for a hidden gem? The sweet-swinging Rutledge is your man. His worth takes a hit in OBP formats, yet a threat for .300 average and 20 homers.
Outfield
1. Mike Trout (No. 1 overall)
Don't pull a Phil Mickelson and outsmart yourself. Even if he regresses, which most sabermetrics state as a possibility, his aptitude across the board makes him the top overall selection.
2. Ryan Braun (No. 2 overall)
Last year's steroid storm was stronger, and he was able dodge that squall with virtual ease. Expect the same this season.
3. Andrew McCutchen (No. 6 overall)
Despite shackles of pitcher-friendly PNC Park, his home-and-away stats were remarkably similar. Such wood work in the Steel City will be tough to reproduce.
4. Matt Kemp (No. 7 overall)
Love me some Kemp, and he certainly wasn't horrible in return from injury, yet his output over final 70 games (.280 average, .331 OBP, 11 homers, 41 RBI, 44 runs) is not deserving of a top-10 pick. Will need to find happy medium between this and scorching start to validate his rank.
5. Carlos Gonzalez (No. 9 overall)
Ouch: at home, CarGo owned a .368/.437/.609 slash against a .234/.301/.405 road line. Luckily, the Rockies are still playing half their games at Coors Field in 2013.
6. Giancarlo Stanton (No. 12 overall)
Has improved in each of his three major-league seasons, and just turned 23 in the offseason. Don't worry about lack of weapons surrounding Stanton, as his merit outshines the feeble landscape.
7. Jose Bautista (No. 13 overall)
Ranking rooted more in his ceiling rather than last year's deeds. But boy, it is quite the ceiling.
8. Josh Hamilton (No. 20 overall)
Feel like this is too low? Hamilton hit .245 or lower in three of the final four months last season.
9. Justin Upton (No. 21 overall)
Not exactly a paragon of consistency, and discrepancy between his career averages in Arizona (.307/.389/.548) versus the road (.250/.325/.406) is jarring. Yet his capacity is nearly unparalleled, and loaded lineup should produce dividends.
10. Jay Bruce (No. 28 overall)
The two-time All-Star is the only player in Major League Baseball history to hit 20 or more homers as a rookie and increase his tater total in the next four campaigns. After launching 34 shots into the outfield seats in 2012, visualize Bruce augmenting that amount for a fifth consecutive season.
11. Curtis Granderson (No. 30 overall)
For a man with his speed and a 23.0 line-drive percentage, his .232 batting mark from 2012 is almost unfathomable. Circle Granderson as a nominee for progression in 2013, at least in reference to his average and OBP categories.
12. Jason Heyward (No. 35 overall)
Can he continue the bomb barrage while halting his downturn in plate patience?
13. Matt Holliday (No. 36 overall)
In just over 500 games with St. Louis, boasts production of .308/.389/.528. At 33, plenty of gas left in Holliday's tank.
14. Jacoby Ellsbury (No. 40 overall)
Remember, Ellsbury is only a year removed from finishing second overall in fantasy points. The juice is worth the squeeze at this juncture.
15. Yoenis Cespedes (No. 41 overall)
Discounting inauspicious start, A's slugger posted .308 batting mark with 18 homers, 61 RBI and 60 runs over final 100 games. O.co Coliseum may hurt his power numbers, but spacious gaps assisted his average, hitting .319 in Oakland.
16. Bryce Harper (No. 42 overall)
Someone will likely reach for Harper before this stage of the draft, yet drops in average and OBP over the final months of 2012 should discourage such action.
17. Adam Jones (No. 43 overall)
Which Jones are we buying: the one that hit .314 with 16 homers and 34 RBI in the first 51 games or his commendable-yet-conventional version that smacked 16 jacks with 48 RBI, 65 runs and a .275 average in the final 111 contests? Sadly, probably the latter.
18. Alex Rios (No. 60 overall)
Good luck, cowboy. Rios is either dynamite (evidenced by his work in 2012 and 2010) or destitute (a la 2011 and 2009). Many share this skepticism, so could be had at a discount.
19. B.J. Upton (No. 61 overall)
Bizarre to label a player that received $72 million in the offseason an underachiever, but aside from final two months of 2012, the description fits Upton. Now that he got paid, could lethargic tendencies return?
20. Michael Bourn (No. 71 overall)
Bourn registered 19 fewer steals last year versus 2011, and 13 throw-outs was detriment in leagues with net swipes. On the bright side, average is due for improvement.
Catcher
1. Buster Posey (No. 18 overall)
Expect a dip in average, and emergence of Brandon Belt at first could cut Posey's playing time, yet unquestionably the premier hitter among backstops.
2. Joe Mauer (No. 46 overall)
His lineup and ballpark are doing Mauer's power numbers no favors, though still a good bet to top .300 average/.400 OBP plateaus, and extended appearances at DH and 1B should preserve health of former MVP's legs.
3. Carlos Santana (No. 66 overall)
Failed to take the leap in 2012 that many assumed thanks to disappointing first half (.221/.339/.336, five homers, 30 RBI). However, Santana does have the ceiling of a top-flight fantasy catcher, illustrated by his feats after the All-Star break (.281/.389/.498, 13 jacks, 46 ribbies). If he can find consistency, watch out.
4. Yadier Molina (No. 72 overall)
Not to play Doubting Thomas, but in his first 805 games, the Cards catcher smacked 41 long balls. In last two campaigns (277 games), Molina has 36 homers, including career-high 22 bombs as 30-year-old in 2012. So, yeah, use care with this pick.
5. Matt Wieters (No. 77 overall)
The "Mauer with power" aspiration is a misguided hope from owners. Though his batting mark and OBP will never reach those standards, nothing wrong with a steady harvest of 20-plus four-baggers and 80 ribbies.
6. Mike Napoli (No. 96 overall)
Hit 24 homers in just 352 at bats last season. Projected as the full-time man at first for Boston, a spike in numbers across the board is a sound projection for Napoli. If (and this is a big if) he can stay healthy, could be steal of draft at this position.
7. Victor Martinez (No. 107 overall)
Seems to be fully recovered from last season's knee injury. Might be a stretch to replicate 2011's .330 average, but making most of his appearances at DH means amplified opportunities for fantasy contribution.
8. Miguel Montero (No. 109 overall)
Solid, if not spectacular, run production average of 16 homers, 87 RBI and 65 runs from past two years. Should see a slight reduction from 2012's .391 OBP, yet no reason .286 batting clip should shrink.
9. Wilin Rosario (No. 113 overall)
Hit 28 homers in rookie showing despite spending most of April on the bench. Batting average was nearly 70 points higher at home, though Rosario still managed 10 homers on the road.
10. Salvador Perez (No. 128 overall)
Perhaps receiving a little too much love for one with a scant 115 big-league games under his belt, yet ability to rake (.311 batting average in majors) with decent pop is catalyst for this ranking.
Starting Pitcher
1. Justin Verlander (No. 11 overall)
After AVERAGING 238 innings the past four seasons, suppose there's some concern that Verlander's arm might, you know, fall off. Arrival of Hunter should improve defense, and as a corollary, Verlander's numbers. Scary, I know.
2. Clayton Kershaw (No. 14 overall)
If his 2013 performance mirrors efforts from the previous two years, enhanced Dodgers offense could translate to 23-plus wins for Kershaw.
3. Felix Hernandez (No. 16 overall)
The Mariners' bats, or lack thereof, curb his victory accumulation, but hard to ignore 2.81 ERA over the past four seasons.
4. Stephen Strasburg (No. 17 overall)
Unpopular opinion: Washington shutting down Strasburg wasn't completely outlandish, illustrated by the hurler's 3.94 ERA over his final 14 outings. If he starts out strong in 2013, it's not the worst of theories to trade him while his value is high.
5. David Price (No. 19 overall)
Take caution on Price, as his 81.1 left-on-base percentage was fairly elevated from his career average. A return to the mean should equate to rise in ERA and WHIP.
6. Cole Hamels (No. 32 overall)
As good as Hamels was in 2012, if his line-drive concession (21.5 percent) returns to the league mean, he could be better in 2013. That sound you heard was every NL East opponent shuddering.
7. Matt Cain (No.33 overall)
Third consecutive season with sub-1.10 WHIP is laudable, but difference between his 2.79 ERA and 3.40 FIP is bothersome.
8. R.A. Dickey (No. 34 overall)
Dickey might be the least-respected reigning Cy Young winner in fantasy baseball history. Some regression is anticipated, though not to the degree that owners should fret.
9. Cliff Lee (No. 38 overall)
The poster boy for the concept that win-loss records are not indictive of pitching performance. Lee's 1.11 WHIP was sixth-best on the Senior Circuit, and his 3.16 ERA was far from shabby. Yet the three-time All-Star finished with a 6-9 mark on the season. And now you know why I abhor net wins as a fantasy category.
10. Jered Weaver (No. 39 overall)
Word to the wise: Weaver's .241 BABIP, 3.75 FIP and 4.18 xFIP warn trouble is on the horizon.
11. CC Sabathia (No. 47 overall)
The victory accrual might be lower than his historical rate, yet Sabathia's 2.0 BB/9 mark and 8.9 K/9 rate demonstrate the Bronx Bombers' fading bats won't daunt the 6'7" lefty.
12. Madison Bumgarner (No. 48 overall)
His home-run rate nearly doubled, but his 1.11 WHIP was his best in three full major-league seasons. At just 23, Bumgarner is still blossoming,
13. Zack Greinke (No. 51 overall)
In 95 games since winning 2009 AL Cy Young, possesses a 3.83 ERA and 1.22 WHIP. Hopefully new Dodger digs lower those digits, as Chavez Ravine gave up sixth-fewest runs last year.
14. Adam Wainwright (No. 53 overall)
Two years removed from Tommy John surgery, which is usually the time pitchers regain their mojo. In fact, Wainwright showed signs of rejuvenation late last summer, with 3.11 ERA in final 14 outings.
15. Gio Gonzalez (No. 54 overall)
In 12 starts from June 3 to August 3, posted a 4.48 ERA. In other 20 outings, turned in 2.02 ERA. Continuing to cut down the walks (career 4.4 BB/9 before 2012, 3.4 BB/9 last year) will govern his route.
16. Chris Sale (No. 56 overall)
Will colossal inning inflation from 2011 to 2012 rear its ugly head in form of injury or waning performance?
17. Mat Latos (No. 57 overall)
Last preseason, owners were concerned Great American Ball Park would wreak havoc on Latos. The former Padre seemingly disproved this theory with 3.18 ERA at home. Alas, 4.31 FIP and 3.99 xFIP in Cincinnati clarify home feats derived from providence, not proficiency.
18. Roy Halladay (No. 59 overall)
At age 35, shoulder ailments won't be an issue that goes away, but rather one Halladay has to cope with. Nevertheless, did pitch over 233 innings with 2.35 ERA and 1.04 WHIP in 2011, so not that far removed from success.
19. Yu Darvish (No. 62 overall)
Gotta love the 10.4 K/9 in inaugural MLB season, yet giving up 4.2 walks per game will need to change if Darvish plans on lowering his ERA and WHIP.
20. Johnny Cueto (No. 68 overall)
If Cueto continues to keep the ball down (29.4 fly-ball percentage last season), Cincinnati ace can continue sub-3.00 ERA exploits in hitter-friendly confines.
Relief Pitcher
1. Craig Kimbrel (No. 52 overall)
The Braves closer holds a 15.9 K/9 mark and 0.91 WHIP in over 160 career innings. That is all.
2. Aroldis Chapman (No. 88 overall)
Making the transition to the starting rotation, imagine the carnage the Cuban Missile can have in relief eligibility with his punch-out proclivity and truncated WHIP.
3. Jonathan Papelbon (No. 93 overall)
He surrendered nearly triple the amount of long balls in first season in Philly than in 2011, though 1.06 WHIP and 11.8 K/9 express Papelbon remains a top-tier closer.
4. Jason Motte (No. 100 overall)
Gigantic jump in K/9 rate was astonishing. Needs to control yield of homers to leap into the position's stratosphere.
5. Kris Medlen (No. 110 overall)
Worth stems from capacity to deliver 170-plus innings (almost triple the escalation of usual innings from a relief pitcher) of sound ERA and WHIP.
6. Mariano Rivera (No. 123 overall)
Make no mistake, this is the Sandman's last hurrah. Experiencing no setbacks in his convalescence, wouldn't bet against a man who has averaged a 1.72 ERA and 0.83 WHIP since the 2008 season.
7. Joe Nathan (No. 129 overall)
Nathan showed he wasn't ready to be put out to pasture with effective 2012 season. Unfortunately, troubles at home (4.17 ERA in 38 games) cloud outlook.
8. J.J. Putz (No. 133 overall)
Was able to get a grip on control problems, posting lowest walk ratio since 2007. However, set-up man David Hernandez is lurking in case of missteps from Putz, making it crucial he gets off to good start.
9. Rafael Soriano (No. 135 overall)
On one hand, the Nats didn't shell out big bucks for Soriano to be a set-up man. Yet with Drew Storen and Tyler Clippard waiting in the wings, no room for error for Soriano.
10. Fernando Rodney (No. 140 overall)
Regression is inevitable from fantastic 2012 campaign (0.60 ERA, 0.78 WHIP, 48 saves). And it's worth noting that Rodney entered last season with a four-year average of a 4.46 ERA and 1.55 WHIP.
2013 Fantasy Rankings: C | 1B | 2B | SS | 3B | OF | SP | RP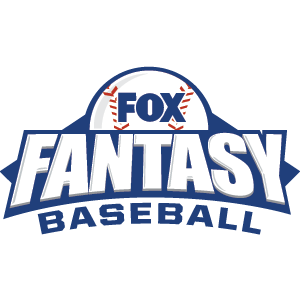 FOX Fantasy Baseball Join or Create a Free League

Play Now!