Trout, Dickey shine in first half
With the All-Star break a mere four days away, our start 'em/sit 'em suggestions are taking a short sabbatical. However, just because we are taking a T.O. doesn't mean your fantasy thirst will go unquenched. In replacement of your usual rotisserie guidance, we're bestowing accolades to the stars and stooges from the first half of the baseball season. And unlike Tony La Russa, we promise not to troll any deserving candidates out of deep-seated spite. (Just kidding. Although his surly demeanor and fact he hasn't aged since 1986 insinuate La Russa is some sort of evil warlock, I don't buy into the theory that TLR left entitled All-Stars like Johnny Cueto, Zack Greinke and Brandon Phillips out of the Midsummer Classic due to a vendetta against former NL Central foes. Rather, Atlanta and San Fran fans warrant our scorn for electing unmerited players to the game, as well as the ridiculous rule of representation from each franchise. But I digress…)
Note: this coming Monday, members of the FOXSports.com Fantasy team (Ryan Fowler, John Halpin and myself) will debate and discuss their nominations for fantasy All-Stars from the first half, so be on the lookout for that engaging exposé. On to the awards…
Most Valuable Hitter: Mike Trout, Angels
Despite a belated start to his big-league season (Trout was called up from Triple-A Salt Lake on April 28), the highly-touted Trout heads into the break as the fifth-ranked fantasy player from the first half. Moreover, since his promotion, no player has produced more fantasy points than the Angels rookie, who enters Independence Day with 10 homers, 36 RBI, 52 runs and leads the American League in batting (.340) and stolen bases (22). I want to caution that his power production may level off, as Trout never hit more than 11 homers in a minor-league season. Then again, dude doesn't turn 21 til August, so, just spitballin' here, maybe there's room for growth.
Most Valuable Pitcher: R.A. Dickey, Mets
Chris Sale, Matt Cain and Justin Verlander present sound cases for consideration, but hard to argue against the arm that leads of all baseball in wins (12) and WHIP (0.88). As we're on the topic of Dickey, there remains a hint of hesitation from fantasy owners that the 37-year-old will be unable to sustain this success over the summer months. While I do believe his punch-out propensity will regress (9.2 K/9 rate in 2012 versus a career mark of 5.5), it isn't like Dickey's performance is totally out of left field, as he maintained a 3.08 ERA over the previous two seasons in New York. Additionally, I'm not a proponent of the premise that the knuckleball weakens in the dog days of July and August. His .240 BABIP indicates an uptick in the ERA and WHIP columns, but expect Dickey to continue his mound magnificence.
Biggest Bomb, Hitter: Rickie Weeks, Brewers
Jose Reyes and Carlos Santana have surely disappointed their proprietors who utilized an early-round selection on the duo, but they're still miles away from the misfortune that has encompassed the 2012 Rickie Weeks Experience. The Milwaukee second baseman has always been a free swinger, though never to the extent that equated to a 29.2 strikeout percentage (his 96 whiffs lead the Senior Circuit). Through 76 games, Weeks' batting average is stuck on the interstate (.194) with six round-trippers, 24 RBI and 31 runs. To his credit, he's working a respectable 13.4 walk rate. Unfortunately, doubt that alleviates the animosity harbored by his managers at the moment.
Biggest Bomb, Pitcher: Tim Lincecum, Giants
I never thought Tom Selleck's absurd assessment to turn down the role of Indiana Jones could be trumped, but Lincecum's decision to decline a five-year, $100 million deal appears to exceed that idiocy. Rocking a robust 6.08 ERA, 1.55 WHIP and league-leading nine losses, I'd say it's a fair appraisal to say The Freak has frustrated his fantasy owners. Feasibly, his possessors can persuade themselves into a second-half improvement based on his .330 BABIP, 3.76 FIP and 3.82 xFIP; alas, his heightened walk rate (a career-high 4.73 batters per nine innings) does little to denote this revival is forthcoming. In a related note, amazingly, the Giants own the third-best team ERA in the majors even though Lincecum has relinquished more earned runs than any hurler this campaign.
Best Waiver-Wire Acquisition: Trevor Plouffe, Twins
Plouffe's Minnesota mate, Ben Revere, was given thought for this distinction thanks to hitting .357 with 14 steals over his last 33 games, but the unforeseen air assault (19 homers, 18 of which have come since May 16) from the Twins shortstop is enough to get our pick. And "unforeseen" is putting it nicely, as the former first-round pick had a mere 79 homers in 833 minor-league games. Even more impressive is the context that 12 of the taters have come at homer-hostile Target Field. Given the shortage of sufficient shortstops in fantasy this year, Plouffe's been a gift from the waiver-wire gods.
Breakthrough Performance: Edwin Encarnacion, Blue Jays
Prior to the season, Encarnacion was mostly known for his infamous endeavors in the field, earning the moniker "E5." As his defensive deficiencies are now concealed manning the first base and DH positions, the only ones laughing are owners who wrangled Encarnacion onto their rosters. (And Toronto management, who managed to shed the weighty contract of Scott Rolen in obtaining the slugger's services in 2009.) We always knew Encarnacion carried a mighty hammer, so the 22 jacks aren't totally a surprise. Yet while his run production (along with the bomb barrage, Encarnacion has driven in 56 RBI and scored 51 runs) is the catalyst for his career year, what has surprised me has been the progress in the average (.296) and OBP (.379) departments (Edwin entered the season with career averages of .260 and .336). As we saw with fellow Blue Jays basher Jose Bautista, a player can start coming into their own at 29, meaning the first half could be a sign of things to come for Easy Eddy.
Surprise of the Season: Mariano Rivera, Yankees
In a sense, should we really be shocked that a 42-year-old with 18 seasons of experience went down? Then again, The Sandman has averaged 70 innings, 40 saves, a 1.86 ERA and 0.93 WHIP since turning 33, so perhaps our collective conviction that Rivera was a bullpen deity was substantiated. Throw in the fact that the injury derived from shagging fly balls during batting practice, an exercise that exhibited the spryness and agile of Rivera leading to the running joke that the closer doubled as the Pinstripe's best center fielder, and one is still left shaking his/her head in astonishment. Here's to hoping for one more year out of the venerable reliever.
Biggest "Bust" Who Isn't Really a Bust: Albert Pujols, Angels
I'll be the first to admit my cynicism toward the prospect of a Pujols resuscitation following an atrocious first-quarter display (.213 average, four homers, 20 RBI, .589 OPS through 44 games), as the switch to the American League, along with a loopier-than-usual swing, seemed to be getting the best of the three-time MVP. Yet after getting blasted (and rightfully so) for his no-show subsequent the signing of his opulent offseason contract, few have given the great Pujols the veneration for his showing since that juncture, posting a .351/.428/.642 line with nine long shots and 29 ribbies in his last 36 games. Not bad for a player condemned as "washed up" by some hardball pundits as early as four weeks ago.
Player Whose Hype Outweighs the Harvest: Dee Gordon, Dodgers
Note to all baseball broadcasters: we are very aware that the Los Angeles Lilliputian is the offspring of the estimable Tom Gordon, so no need to reverberate that verse whenever the shortstop steps up to the plate. After turning in a commendable presentation near the end of 2011 (.304 average, 34 runs, 24 steals in 56 games), the younger Gordon has fallen short of his heightened 2012 expectations, struggling with the lumber to the tune of a .228 average. The 24-year-old does lead the National League with 28 stolen bases, but opposing pitchers have exposed the flaws in his plate approach, correlating to an 18.9 strikeout percentage (nearly double his K rate from last season). Gordon has been hitting a more tolerable .255 in his last 40 games, yet owners were hoping for much, much more in 2012.
Late-Round Steal: Paul Goldschmidt, Diamondbacks
Why not Adam Dunn, you ask? As much affinity as I have for the Big Donkey and his comeback campaign (25 homers, 60 RBI, .366 OBP), Dunn's sub-.220 average and pace to obliterate the all-time strikeout total impedes me from making such a nomination in good faith. Enter Goldschmidt, who's been red-hot with the handle since mid-May (.385/.454/.746, nine homers, 21 RBI, 23 runs and six steals in 35 games). His struggle against right-handers (.257/.331/.412 against righties versus .395/.455/.791 against lefties) is somewhat disconcerting, but with an average draft position of 192.2 in FOXSports.com Fantasy Baseball drafts, the Arizona first baseman has been a bargain (especially in NL-only formats, where the only upper-echelon player at the position is Joey Votto).
One-Week Wonder: Philip Humber, White Sox
The week of April 16 was one filled with prosperity for Humber and his fantasy holders. Making his season debut on the 16th, the Windy City starter went 5 1/3 innings of one-run ball against Baltimore, surrendering six hits while recording seven strikeouts. His second start came on Saturday the 21st, a day which will live in South-Sider lore, as Humber logged a perfect game versus the Mariners. The perfecto featured nine punch-outs, giving the 29-year-old 16 K's on the week. Since that interval, however, Humber has been far from flawless, conceding 44 earned runs in 53 innings before heading to the disabled list on June 17 with elbow issues. As Humber is struggling in his rehab assignments in the minors, don't envision rekindling of that late-April enchantment.
DL Stint That Surprised No One: Jacoby Ellsbury, Red Sox
Did anyone bat an eye when "Ellsbury to DL" scrolled across the news' bottom line? I bet even Ellsbury uttered, "Yeah, I get it" when told the extent of his shoulder injury, in the same vein as a beleaguered parent with a mischievous child when informed by the school principal of their kid's latest shenanigans. Worse, last year's AL MVP runner-up, who was initially projected to miss six weeks, has yet to return to the big-league ball club (Ellsbury started his rehab assignment on June 29 and is hoping to rejoin the Sox after the All-Star break). For the kid's sake, let's pray he stays off the sidelines in the second half.
Highest Frequency of Add/Drops: Trevor Cahill, Diamondbacks
Cahill's 3.63 ERA might be one of the most deceiving figures deriving from the diamond this season. The 2010 All-Star has handed in eight appearances with two runs or less, owning a 1.29 ERA in that span. In my neck of the woods, we refer to such exploits as "gettin' it done, son." However, in Cahill's other eight outings? Not so much: 33 earned runs in 45 2/3 innings, connecting to a 1-6 record. For those contemplating a trip on the Cahill Express, pay heed to his pitching destination: at home, the former A's ace is 2-4 with a 4.93 ERA and 1.52 WHIP, extremely appalling output contrasted to his routine on the road, with a 4-3 record, 2.72 ERA and 1.14 WHIP away from Arizona. That's why they pay me the big bucks.
Player That Has Us Most Intrigued for Second Half: Ike Davis, Mets
Don't get me wrong, love me some Trevor Bauer as much as the next baseball aficionado (even after his shaky start against San Diego). Yet, despite waging an ongoing battle with the Mendoza Line (currently at a stalemate at time of print), the third-year first baseman out of USC is an intriguing entity heading into the third quarter of the year. An agonizing outset to 2012 (.162/.244/.276, five homers, 21 RBI in first 57 games) led to the exile of Davis from many a fantasy squad, so it's understandable that Davis' recent rejuvenation (.303/.356/.682, six long balls, 24 RBI in past 19 games) has gone unnoticed. Davis' .234 BABIP is extremely low for someone that hits a fair amount of line drives, and is almost 90 points lower than his 2010 mark (an ankle injury kept Davis on the DL for most of 2011), suggesting sunnier days are on the horizon. As alluded above, there's a famine of formidable fantasy players at first in the NL, meaning Davis could pay major dividends to owners willing to take a gamble.
Player That Scares the Bejeezus Out of Us: Chris Capuano, Dodgers
Before 2012, the back of Capuano's baseball card stated the ex-Diamondback/Brewer/Met had more defeats (64) than conquests (57) with pedestrian numerals of 4.39 and 1.36 in the ERA and WHIP categories. This season has deviated from this narrative, as the Dodger starter is 9-3 with a 2.62 ERA and 1.12 WHIP. So why the worry? Aside from lack of historical support, Capuano's .259 BABIP, 81.4 left-on-base percentage, 3.64 FIP and 3.82 xFIP imply this regnant run is nearing an end. Considering Capuano's road ERA is nearly two runs higher, I'm selling the pitcher's stock while I still can.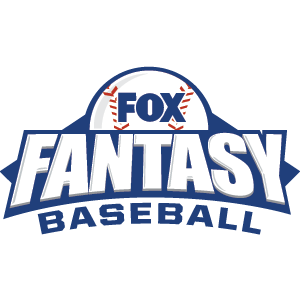 FOX Fantasy Baseball
Join or Create a Free League
Play Now!