Wacha to make debut on Thursday
The Cardinals posted the fourth-lowest ERA among starting staffs
last season, finishing with a 3.62 mark. This was an impressive
feat given ace Chris Carpenter made just three starts on the year
while Adam Wainwright struggled mightily in the first half off his
rehabilitation from Tommy John surgery. Alas, due to free-agent
departures or stints on the disabled list, most of the integral
components (Kyle Lohse, Jaime Garcia, Jake Westbrook, Carpenter) of
the 2012 rotation are no longer present. Naturally, the St. Louie
arms have never been better, flaunting a league-best 2.64 ERA
through 50 games in 2013.
While Wainwright's return to All-Star form has been a
major boost, the primary catalyst for this mound brilliance has
been the production of the Cards' young cannons. Top prospect
Shelby Miller is 5-3 with a 2.02 ERA and sub-1.00 WHIP in 10
outings, third-year man Lance Lynn has seven victories along with a
2.95 ERA, even recent call-up Tyler Lyons impressed in his
major-league debut, going seven innings of one-run ball. The
Redbirds are hoping Michael Wacha joins this lights-out rank when
the highly-touted hurler makes his first start in the bigs on
Thursday.
The first-round pick of the Cardinals in 2012, Wacha was ranked
as a Top 100 prospect by both Baseball America and MLB.com in the
offseason. However, no one envisioned the Texas A&M product to
be as dominant as he's been this spring, holding opponents to
a 2.05 ERA and 0.95 WHIP in nine starts in the
offensively-conducive Pacific Coast League. This performance,
coupled with the plethora of injuries to the St. Louis staff, has
equated to a promotion to the Show for the 21-year-old Wacha.
From a fantasy standpoint, Wacha's likely innings limit
somewhat hampers his value, and he's not necessarily big on
racking up the Ks, with a pedestrian figure of 5.8 punch-outs per
nine innings. However, with Garcia out for the year, a solid string
of appearances out of the gate could cement his big-league status
for the rest of the summer. Furthermore, with a powerful offense at
his disposal, Wacha should be a candidate for victories in most
decent outings. In deeper leagues or AL-only formats, Wacha is a
must-own, and even in standard divisions, should be on the radars
of rotisserie managers.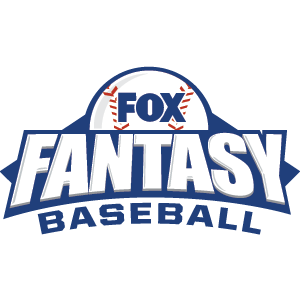 FOX Fantasy Baseball Join or Create a Free League

Play Now!