Reddick, Soriano lead waiver adds
With seven weeks of games in the books, here are 10 of the most added fantasy baseball players.
Note: the following "changes" are week-over-week percentages.
Josh Reddick
Change: +21.5 (68.9 percent owned)
Analysis: Over the last 14 days, Reddick ranks second among ALL fantasy baseball players in runs scored with 13 (Bourn, 14). His five bombs during that stretch rank eighth. For a guy whose previous season-high for home runs was seven and now has nine, the A's outfielder is on fire and worth a look if you need some pop. His minor league stats suggest he could keep up the pace.
Buy/Sell: Buy
Rafael Soriano
Change: +15.2 (25.8 percent owned)
Analysis: I'd say this waiver claim to be simple, but with the way closers have performed thus far, I'll hold off. David Robertson is on the 15-day DL. Soriano is Joe Girardi's top option and will get 99 percent of the save opportunities.
Buy/Sell: Buy
Derek Lowe
Change: +10.1 (26.9 percent owned)
Analysis: A fun fact from Lowe's Tuesday afternoon win over the Twins was he became the first pitcher since Scott Erickson in 2002 to pitch a complete game shutout without recording a strikeout. Lowe's six wins on the season are tied with James Shields, David Price and Lance Lynn for the league lead, but his 2.05 ERA leads all AL pitchers. Not bad for a guy who will turn 39 on June 1.
Buy/Sell: Bought
Bud Norris
Change: +7.7 (19.0 percent owned)
Analysis: Consistency has been an issue for Norris. However, he has strung a few solid starts together (18 2/3 IP, 3 ER, 19 K), which explains the increase in fantasy ownership. His K/9 rate of 8.52 (26th in MLB) doesn't hurt either.
Buy/Sell: Hold
Mike Trout
Change: +7.0 (27.2 percent owned)
Analysis: On May 1, Trout was hitting .143 three games into his season. On May 16, Trout is hitting .316 with three bombs, eight RBI, 11 runs, and three stolen bases. He's playing everyday and is the Angels' top prospect. I expect that 27.2 percent to reach 50 percent by June.
Buy/Sell: Bought
Santiago Casilla
Change: +6.1 (42.1 percent owned)
Analysis: Since April 26, Casilla has converted seven out of eight save opportunities. San Francisco's margin of victory is historically close. So, if the Giants win, Casilla will most likely play a role in shutting the door come the 9th inning.
Buy/Sell: Buy
Raul Ibanez
Change: +5.9 (20.8 percent owned)
Analysis: Ibanez Has enjoyed increased playing time and larger role with Brett Gardner on the disabled list. As of right now, Gardner is expected to miss at least ten (or so) more games. Girardi benched Ibanez against a lefty on Tuesday night. If you need a temporary replacement for Matt Kemp, Ibanez (four home runs, 10 RBI and 5 runs in May) could be your man.
Buy/Sell: Hold
Jonathan Broxton
Change: +4.9 (44.0 percent owned)
Analysis: When Joakim Soria was lost for the year, the Royals held their breath and hoped Broxton could, err, save the bullpen. So far, so good. He's converted seven consecutive save opportunities and his ERA is 1.32. It hasn't been that low since late-June 2010.
Buy/Sell: Buy, why not?
Ryan Doumit (day-to-day, calf)
Change: +4.5 (13.6 percent owned)
Analysis: We live in a fantasy world where power numbers provided by catchers are few and far between. Doumit gives us reason to hope for a change. He's driven in 23 runs in his last 26 games. He's got five home runs in May.
Buy/Sell: Not happy with your catcher? Buy.
Dale Thayer
Change: +4.4 (7.6 percent owned)
Analysis: The Padres threw fantasy owners a curve ball after Huston Street was added to the disabled list. Thayer, and not Andrew Cashner, is the temporary closer. He's three for three thus far and doesn't sound like he could lose the part-time gig.
Buy/Sell: Buy for now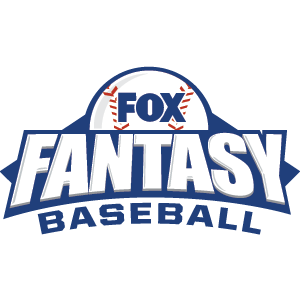 FOX Fantasy Baseball Join or Create a Free League

Play Now!