Minor league baseball report – IL
With reports Gerrit Cole and Tony Cingrani will be called up to the majors this week, and that Wil Myers might be following soon after, now is the most important time of the season for fantasy owners to be paying attention to prospects.
Here's a rundown of the prospects to know in the International League. Be sure to check out a look at prospects from the Pacific Coast League from last week.
Players are ranked based on both talent and opportunity to make an impact in fantasy leagues this season.
1. Wil Myers (OF) – While his name has been on fantasy owners' minds for a long time, it is finally time to make the move for Myers if he is still available.
Beyond the familiar name, how will he perform? The good news is that Myers has incredible power. He's sitting on 12 home runs this season, even with an early slump. He hit 37 homers between two levels in the minors last year. The lukewarm news is that he's striking out 25.3 percent of the time. While that's more than you would like to see from a prospect of Myers' skill level, his upside makes him a necessary grab in all but the shallowest fantasy leagues.
2. Gerrit Cole (P) – Cole was officially named the starter against the Giants Tuesday night. He's been dominant in the minors the past two seasons, but this year has been a little strange as his strikeouts have gone missing. His strikeout rate sits at 17.5 percent – the lowest of his career by far.
Cole's ceiling means fantasy owners should still take a chance on him despite the 68 innings of less-than-dominant production in Triple-A this year.
3. Tony Cingrani (P) – First this: Cingrani is very likely to be called back up to the Reds and start Tuesday. Grab him if you have the space to do so.
Now on to your regular programming: It's impossible to deny Cingrani's results from earlier this season. He posted a 31.1 percent strikeout rate, 4.56 K/BB and 3.27 ERA. Those are elite. The problem might be his long-term prospects.
First, Cingrani's deceptive delivery is responsible for some of his success and major-league batters will figure that out eventually. Second, he's only using two pitches effectively. While fellow rookie Shelby Miller is excelling with essentially a two-pitch approach, it's not a recipe commonly seen by non-sinkerballers.
After Cingrani's first three starts when he struck out 28 batters in 18 innings, he failed to top five strikeouts in his final three starts. That's obviously a small sample size, so don't write Cingrani off yet. Just be ready to sell high if he gets off to a strong start again unless he shows signs of developing a third pitch.
4. Billy Hamilton (OF) – No prospect on this list will sway a single category like Hamilton could potentially do with steals. He's taking fewer walks this season (and therefore getting on base less), so his stolen base pace has slowed from last season when he nabbed 155 bases. Still, he's already got 32 steals while learning a new position on defense. Not bad.
If your team is struggling for steals, he's even a worthy grab and stash option at the first word of his impending arrival.
Yearly-league line
With their current production, any players below this line do not necessitate an immediate pickup upon their call to the majors if you're playing a standard yearly league. But be sure to keep an eye on how they perform.
5. Trevor Bauer (P) – Bauer might have the most upside of any pitcher featured on this list. He must get his control in line before he can realize it, however. Don't make the mistake of writing him off after two brief and unimpressive stints in the majors. This is a guy who has regularly posted strikeout rates around 30 percent through his minor-league career and is still just 22 years old.
6. Kyle Gibson (P) – Gibson looks to be fully recovered from elbow surgery and is posting a cool 3.34 ERA and 3.00 K/BB this season. His strikeout rate has bounced around between levels and he might not be a guy who strikes out a batter per inning in the majors. Even without elite strikeout upside, he should be a steady performer.
7. Oswaldo Arcia (OF) – Arcia has hit, and hit with power, at every level so far. His only issue has been learning some patience at the plate. Because of that, it is especially encouraging to see him taking walks more than 15 percent of the time at Triple-A this season.
Arcia held his own in 30 games with the Twins this year before they sent him down to see more regular playing time. He should be back this season.
8. Jake Odorizzi (P) – Odorizzi was hit hard in two starts for the Rays this season (9.00 ERA), but there were promising signs. He struck out eight batters and walked just two in those nine innings. He doesn't have the look of a sure-fire elite fantasy starter, but he should be steady when he gets an extended look in the majors.
9. Mike Montgomery (P) – Consistency has not been something Montgomery has been able to achieve so far. He recently hurled seven no-hit innings, but has been disappointing overall with a 4.05 ERA in his third time around Triple-A.
Despite the bumps in the road, Montgomery is a name to keep in the back of your mind because he's shown flashed of excellence. He could be a simple mechanical adjustment away from reaching his potential.
10. Nick Castellanos (OF) – Castellanos is showing a strong command of the strike zone in Triple-A as a 21-year-old, which is impressive. He has a 0.64 BB/K rate this season. His nine home runs show that the punch is there too.
11. Allen Webster (P) – Batters welcomed Webster to the majors rudely this season, battering four home runs in his 7.2 innings. Still, the upside is there for a nice strikeout pitcher. Webster has consistently looked much better the second time around each level, so he might just be a player who develops a little more slowly.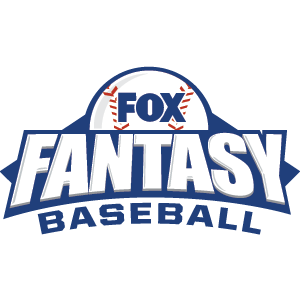 FOX Fantasy Baseball Join or Create a Free League

Play Now!