Prospect watch: Viciedo ready for callup
Wily Mo!
Every two weeks, I've put the major-league box scores aside, donned my Lake Elsinore Storm T-shirt (Class-A for San Diego) and scoured the minor-league stat lines, trends and write-ups for this space. Every two weeks, I've chronicled the exploits of longtime Harmon favorite and would-be fantasy hero Wily Mo Pena.
Pena finally worked his way back into Major League Baseball after obliterating Triple-A pitching at Reno. The Diamondbacks recalled Pena on June 21 against Kansas City, his first major league action since 2008. Pena homered in his first at-bat. It's the only hit he's generated in seven at-bats with three strikeouts.
Which veteran takes his place on the minor league look-in this week? Let's first tout some future stars, starting with one player whose absence from the Chicago lineup is raising the ire of fans and pundits.
Dayan Viciedo, OF, Triple-A Charlotte (Chicago White Sox)
By some accounts in Chicago, the White Sox are playing the business game by keeping Viciedo down at Triple-A Charlotte to advance his arbitration eligibility date. With Juan Pierre, Adam Dunn and Alex Rios struggling to contribute anything to the White Sox offense (Rios popped up briefly), fans in Chicago are clamoring for Viciedo's promotion to inject life in the lineup.
Entering Thursday's play, Viciedo owns a robust .324 batting average with 22 doubles, 11 home runs and 49 RBI.
Desmond Jennings, OF, Triple-A Durham (Tampa Bay)
Fantasy owners continue to bang the drum for Jennings' promotion to Tampa. The 24-year-old outfielder's game has rounded out in the minor leagues, and Jennings has become a solid five-category contributor. He's batting a solid .278 for Durham with 27 extra-base hits (10 home runs), 33 RBI and 12 stolen bases. His time will come soon.
Brandon Guyer, OF, Triple-A Durham (Tampa Bay)
We saw Guyer in a Tampa Bay uniform briefly this spring before he was quickly returned to the minor leagues. The former Cubs prospect took his demotion in stride and just went back to work. Guyer has been a five-tool player at Triple-A, generating a .319 batting average with 18 doubles, 10 home runs, 41 RBI and 11 stolen bases. His strikeout-to-walk ratio needs improving (3-to-1), but the rest of his game is ready.
Stefan Gartrell, OF, Triple-A Gwinnett (Atlanta)
Gartrell doesn't take many pitches (10 walks in 219 plate appearances). He just goes up looking to mash, which therefore results in a sizable strikeout count (56). The 6-foot-3 powerhouse has clubbed 34 extra-base hits (19 doubles and 15 home runs) with 51 RBI at Triple-A.
Alex Presley, OF, Triple-A Indianapolis (Pittsburgh)
The Pirates have become one of the great stories of the 2011 season. After 74 games, the Pirates have clawed back to .500, and the pitching staff has been outstanding.
As such, Presley's promotion isn't imminent, but the 25-year-old outfielder is ready. He's a strong average hitter (.330) and flies on the basepaths (17 stolen bases in 19 attempts). Presley needs one stolen base to match his career-high from 2007.
Julio Teheran, SP, Triple-A Gwinnett (Atlanta)
Teheran has appeared in two games for the Braves this season. His time to join the Atlanta staff as a full-time member is coming soon. In the interim, Teheran is dominating at Gwinnett. He's pitched to a 1.83 ERA with a 0.98 WHIP in 12 appearances. Teheran is by no means a groundball pitcher, but he's allowed only one home run in his 78 2/3 innings of work.
Tom Milone, SP, Triple-A Syracuse (Washington)
Most of Milone's stat line doesn't leap off the page. He's a .500 pitcher in 13 starts (5-5) with a solid, albeit unspectacular, 3.86 ERA. Milone allows one hit and strikes out 9.8 batters per nine innings.
Look at the Cliff Lee-like control. Milone has walked five batters in his 81 2/3 innings pitched. He's surrendered more home runs than he's issued walks!
Clint Robinson, OF, Triple-A Omaha (Kansas City)
The Royals have already promoted Eric Hosmer and Mike Moustakas. How long will they wait to add Robinson to the mix? He's a 6-foot-5 left-handed powerhouse that is scorching Triple-A pitching. Robinson owned a .345 batting average (92-for-267) with 17 doubles, 17 home runs and 53 RBI entering Thursday's action. Taken further, he's sitting on a 1.019 OPS and .420 OBP.
Collin Cowgill, OF, Triple-A Reno (Arizona)
Cowgill saw the Diamondbacks recall the aforementioned Pena, so he'll continue to terrorize Triple-A pitching while awaiting his ticket to Arizona. Cowgill possesses an absurd .365 batting average with 34 extra-base hits (12 home runs), 49 RBI and 24 stolen bases. He has also walked 35 times against 39 strikeouts. Depending on the depth of your bench and ability to claim him, Cowgill may be worth stashing for the stretch run.
Brett Lawrie, 3B, Triple-A Las Vegas (Toronto)
It wouldn't be a minor-league review without a quick nod to Lawrie. According to MLB.com, Lawrie has resumed baseball activities, but has not yet been cleared to swing a bat. He's been limited to taking ground balls and playing catch. Lawrie is still a week or two away from returning to the field, and should get back on track toward his inevitable call-up.
Mat Gamel, 1B/3B, Triple-A Nashville (Milwaukee)
The once-hot corner infield prospect is trying to work back into the mix following myriad injury setbacks. Gamel is batting .318 (88-for-277) at Nashvile with 21 doubles, 15 home runs and 50 RBI. The Brewers need for Gamel to be big-league ready for 2012 in the event that Prince Fielder walks this offseason.
Jay Buente, SP, Triple-A Durham (Tampa Bay)
Buente is currently on the seven-day minor league disabled list following a rough introduction to Triple-A ball. He was roughed up for 26 hits in 17 2/3 innings over four outings to yield a dismal 9.17 ERA. Buente had been dominant in his 10 Double-A appearances prior to the promotion. He pitched to a 1.94 ERA with 44 strikeouts in 41 2/3 innings (he walked 10 batters).
Anthony Gose, OF, Double-A New Hampshire (Toronto)
Gose will eventually join the ranks of the one-category heroes at the big league level. He's batting a dismal .237 for the Fisher Cats, but he's successfully stolen 29 bases in 35 attempts. At 20 years old (21 in August), Gose has time to bulk up and perhaps add to his pop (five home runs and six doubles in 276 plate appearances). Speed will be his calling card.
Chih-Hsien Chiang, OF, Double-A Portland (Boston)
The potent Boston lineup has another big left-handed bat moving through the organization. Chiang has been crushing Double-A pitching for the Sea Dogs, hitting at a .307 clip with 35 extra-base hits (21 doubles and 11 home runs) and 41 RBI. Chiang possesses a ridiculous .401 batting average (42-for-125) against right-handed pitchers.
Brad Peacock, SP, Double-A Harrisburg (Washington)
Bryce Harper and Stephen Strasburg are the big names in the Washington organization. Peacock has quietly posted fantastic numbers in Double-A. He's earned eight wins in his 13 appearances (11 starts) with an absurd strikeout rate (12.1 per nine innings). Peacock has allowed just 5.7 hits per nine innings pitched.
Paolo Espino, SP, Double-A Akron (Cleveland)
Cleveland has found a few pieces to their rotation and currently rank in 15th in team ERA (3.93). Righty Espino, 24, is coming up through the ranks to support the bullpen. Espino has pitched to a 2.65 ERA in 15 appearances for Akron. Most impressively, he's struck out 59 batters against 12 walks in his 57 2/3 innings.
Manuel Machado, SS, Double-A Frederick (Baltimore)
The Orioles are looking to sign J.J. Hardy to a contract extension, so Machado isn't going to be fast-tracked to Baltimore. However, the 18-year-old shortstop was recently promoted to Double-A Frederick. Machado batted .276 with eight doubles, six home runs and 24 RBI in 38 Single-A games. He also drew 23 walks against 25 strikeouts (.376 OBP).
Barry Zito, SP, Triple-A Fresno (San Francisco)
The Giants are hoping that one of two things happen with Zito in short order. First, they hope that Brian Sabean and Bruce Bochy somehow rediscover a level of comfort with Zito and can bring him back to pitch meaningful innings in the second half. Or, a team desperate to add an arm comes forth and offers to take on his salary (obviously, the Giants would need to eat some of those dollars in any deal).
Zito has appeared in four minor-league games, producing a 2.20 ERA with 25 strikeouts in 28 2/3 innings pitched. He allowed 15 hits while inducing 1.4 groundballs per flyball surrendered.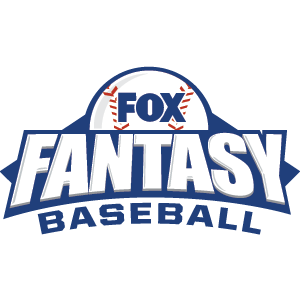 FOX Fantasy Baseball
Join or Create a Free League
Play Now!