Time to pull plug on failing stars
Former celebrated prospects Dustin Ackley and Jesus Montero were dishonorably demoted to Triple-A within the past week from the major-league ranks. Just 18 months ago, these two entities were visualized as franchise cornerstones, with their bats energizing a dormant Seattle lineup. Now the duo finds itself banished to the mighty Rainiers of Tacoma. (Note: don't misconstrue this as reprobation on the city of Tacoma. I'm told it's a lovely place with hard-working folk and first-class craft brews. Furthermore, I love everything about the macrocosm of minor-league baseball. Still, going from Safeco Field's capacity of 47,000 patrons to playing in front of a crowd whose size mirrors a high-school basketball contest – or worse, a Marlins game – has to be destructive to one's morale.)
Concededly, Montero and Ackley will get a second-chance with the big-league ball club, though for a pair that was considered a part of the Mariners' core, the relegation signals a lack of faith in their approaching forecast. Fantasy owners can sympathize with this agitation, not only in reference to Montero and Ackley, but with other supposed stars who have failed to live up to the billing. We've extolled the virtues of fortitude in this space before, and if any sport lends itself to the marathon-not-a-sprint tenet, its baseball. Nevertheless, as the M's have demonstrated, a time comes when current performance outweighs belief in future returns. In short, you need to know when to pull the plug.
Following suit of Seattle, here is a catalog of underwhelming players that need to be given the boot:
Paul Konerko, White Sox
It has been a meritorious career for the venerable Konerko, who, until this spring, had done well in combating the pitfalls of growing old, posting a .298/.371/.486 line in 144 games last season. Alas, Father Time loses to no man, as Konerko's 37-year-old frame is showing accelerating signs of wear, hitting just .235 with five jacks and 19 ribbies this year. His BABIP and line-drive percentage give optimism for a turnaround, yet those figures are quickly negated by Konerko's rise in strikeouts and descent in walks. It appears the sun is finally setting on the Windy City basher. (Honorable mention to Ike Davis, although we're giving him a pass because A) the Mets first baseman is owned in just 39.9 percent of FOXSports.com leagues compared to Konerko's 50.5 percent, B) he's 11 years younger than Konerko and C) had a similar slow start in 2012 before finishing with 32 homers and 90 RBI. )
Rickie Weeks, Brewers
Proponents of Weeks will point to 2012's rough start, where Weeks was under the Mendoza Line in the first half before submitting .261/.343/.457 line with 13 homers, 34 RBI and 51 runs after the All-Star break. Unfortunately, Weeks' isolated power sits at a career-low 0.94, nearly 30 percent of his at bats end in a punch-out and over 51 percent of his batted balls are grounders. There's a chance that Weeks could duplicate last summer's second-half rejuvenation, but it's doubtful.
Eric Hosmer/Mike Moustakas, Royals
Can I interest you in a first baseman with no power (one long shot, 13 ribbies) and a pedestrian .262 average? No? Didn't think so. In his last 200 contests, Hosmer has struggled with the lumber, with a batting clip under .240 and a meager 73 RBI. He's only 23, and perhaps he'll rediscover his 2011 magic (.293 average, 19 homers, 78 RBI, 66 runs in 128 games). Just don't expect it to be anytime soon.
Moustakas' value, on the other hand, was built upon promise, not production. One of the biggest fallacies we as fans make is assuming a young athlete is going to continually improve. In theory, this makes sense; in practice, not so much. Sometimes, a ballplayer is who he is by the time he reaches the top level. True, Moustakas hit 20 homers in his first full season with the Royals last year. He also "raked" to the tune of a .242 average and a sub-.300 OBP. And while Moose smacked 25 dingers in only 107 Triple-A games, it must be noted that the Pacific Coast League is an extremely offensively-charged environment. In essence, we shouldn't be that surprised by the third baseman's exploits, or lack thereof (four homers, 12 RBI, .187 average). Until he consistently manufactures at the plate, we should believe 2012 was the norm, not an aberration.
Danny Espinosa, Nationals
It wouldn't be fair to classify Espinosa's 2012 as a "sophomore slump," as he still produced across the board, though "stagnant" seems apropos. What's indisputable in 2013 is Espinosa's no-show, stuck on the interstate at a .166 average with three homers and a lone steal. Worse, Espinosa is dealing with a wrist injury, and prospect Anthony Rendon, swinging some sweet wood in Double-A, has been moved from hot corner to second base. Even with Espinosa's assurances that his injuries are healing, the forecast is ominous.
B.J. Upton, Braves
Already covered Upton's tribulations here. Also, sorry I'm not sorry for berating Didi Gregorius in that piece. Dude hit .243 in Triple-A last year. You really think that .324 average in Arizona is going to last? And no, I'm not bitter watching Gregorius prosper while Zack Cozart battles to get his OBP above .265. (Note: I'm bitter.)
Yovani Gallardo, Brewers
Gallardo's 28.9 line-drive percentage is due to regress to the mean, and his FIP and xFIP are nearly a run lower than his 4.79 ERA. For Gallardo owners, the hope ends there. The Milwaukee ace's velocity is noticeably down, correlating to a drop in strikeouts (9.0 K/9 last season to its current mark of 7.3), a tussle with his command (3.3 BB/9) and a concession of a career-high 10 hits per nine innings. The Brewers defense does him no favors, yet that's hardly the catalyst for his troubles. Given the healthy state of pitching across the major-league landscape, managers cannot afford Gallardo's unpredictability.
Ian Kennedy, Diamondbacks
Considering this year's stats (4.70 ERA, 1.32 WHIP, 8.5 H/9) echo last season's numbers (4.02 ERA, 1.30 WHIP, 9.3 H/0), it's safe to assume the 2011 model of Kennedy (2.88 ERA, 1.09 WHIP, 7.5 H/9) was a mirage. Also not helping the cause is Kennedy's control, as the 28-year-old's walk rate (3.4 BB/9) is up significantly from his previous three-year mark of 2.6. Whatever light a 69.5 left-on-base percentage provides is squashed by a .282 BABIP. With phenom Tyler Skaggs waiting in the wings, Kennedy is running out of runway to get his season up in the air.
Fernando Rodney, Rays
Colleague John Halpin likes to state simply owning the closer role is 90 percent of a reliever's value. In Rodney's case, the other 10 percent – performance – is becoming a heavy burden. A 5.40 ERA and 1.62 WHIP are far cries from last year's 0.60 ERA and 0.78 WHIP, but they're identical to Rodney's previous four-year harvest (4.46 ERA, 1.55 WHIP). There have been numerous explanations for his drop-off: a lack of off-speed pitches, a change in his location on the rubber, issue with mechanics. What's for certain: the clock struck midnight on Rodney's short-lived ride as a closing Cinderella.
Start 'Em
Dan Straily, A's
Mentioned in our Double Starters piece earlier this week, don't be fooled by Straily's 5.08 ERA on the season, as his 1.15 WHIP is more indicative of his efficiency. Straily held formidable challengers in the Rangers and Giants to just one run in 13 innings in his last two starts, and gets a platform to continue this excellence against the dreadful White Sox this weekend. Owned in just 3.5 percent of FOXSports.com leagues, make sure Straily is in your rotation come Saturday.
Kendrys Morales, Mariners
Available in nearly half of FOX formats, Morales is quietly putting together a solid season in the Emerald City, hitting .294 with six homers and 29 RBI. These figures have been aided by a recent tear, with Morales going 34-for-98 in his last 24 games. With Montero's demotion clearing up playing time, look for Morales to keep doing work at the plate.
Mike Leake, Reds
I know, crazy. The guy many wanted sent down to Triple-A in favor of stud Tony Cingrani has a 1.87 ERA and 1.13 WHIP in his last five outings, cementing his spot in the Cincinnati rotation. His 81.2 left-on-base percentage is due to regress, yet so is his .314 BABIP. If he can encumber his past weakness of allowing the long ball, Leake could finally fulfill his promise as a first-round pick.
Matt Joyce, Rays
A tough start to the season has jaded his overall numbers, though since April 26, few at his position flaunt better stats than Joyce, with a .314 average, .412 OBP, six homers, 19 RBI and 22 runs in that span. We aren't saying the Rays outfielder is awakening the spirits from his marvelous two-month dominance of 2011, though owned in a meager 7.1 percent of leagues, Joyce is a benefit worth the roster spot.
Sit 'Em
Justin Verlander ON THE ROAD, Tigers
Before you send the hate mail/tweets, since the start of the 2012 campaign:
Home: 20 games, 11-4 record, 148 innings, 1.95 ERA, 9 homers
Away: 24 games, 12-8 record, 156 1/3 innings, 3.74 ERA, 13 homers
These are FACTS. Now you have the go-ahead to fire off your vitriol.
Jeremy Hellickson, Rays
It's been a forgettable first few months for the 2011 AL Rookie of the Year. Still, a date with the Miami Marlins, the league's worst run-producing team, would surely alleviate these woes, right?
Wrong. Hellickson was bashed for five runs off seven hits and a walk, managing three strikeouts in a loss to the Fish on Tuesday. With a 5.61 ERA under his belt through 11 starts, it's getting late early for Hellickson to show signs of life.
Vernon Wells, Yankees
The bombardment couldn't last all season, and it looks like Wells is coming back to Earth, going 6-for-43 in his last 11 games with zero homers and one ribbie. Curtis Granderson's injury will bequeath more playing time to Wells for at least the next month. Just don't imagine Wells to capitalize on those opportunities.
Jason Heyward, Braves
The good: Heyward has curtailed his strikeouts, and maintained a respectable walk rate. The bad: Since coming back from an appendectomy, the Braves outfielder is hitting .195. The ugly: the .195 batting mark actually raised his season average to a sizzling-hot .152.
The long, loopy swing that allegedly was fixed in training camp seems to get more protracted with each plate appearance. Throw in the difficulties of returning at full strength from Heyward's injury and I'm staying away for the next few weeks.
PEN-demic! Update
Jim Henderson heads to the DL with a hamstring issue, meaning…wait a minute…is that..IT'S FRANCISCO RODRIGUEZ!!! What's he doing here?!?! Granted, Brandon Kintzler, Mike Gonzalez, and John Axford will get their chances too, but Rodriguez is likely the lead from this contingent. He's yet to concede a run in six appearances, and seems to have his head on straight for the first time in eons, making him a viable option in deeper leagues. Elsewhere, Kyuji Fujikawa is undergoing Tommy John, fortifying Kevin Gregg's status as fireman in Wrigleyville, while Andrew Bailey's return to Boston bumps Junichi Tazawa back to the set-up role.
Waivers Watch: Tyler Chatwood, Rockies
Before this season, Chatwood had over 206 innings of big-league experience, and it wasn't pretty, holding a 4.96 ERA and 1.67 WHIP. Yet turning just 23 this past winter, the future is still bright for Chatwood, and some of those dividends are starting to show. Promoted to Colorado on April 24, Chatwood has yielded three runs in his last four starts, two of which came in the unfriendly confines of Coors Field. Such lights-out exploits will be hard to maintain, though the Rockies' powerful offense will authorize Chatwood as a candidate for wins on quality starts. In keeper leagues or deeper formats, Chatwood deserves the chance.
Rookie Review: Tyler Lyons, Cardinals
Alright, Shelby Miller is one thing, but this is starting to get ridiculous. No matter who the Cards seem to lose in their starting rotation, another arm fills in admirably. The latest in this line is Lyons, a 25-year-old rookie who has two wins in his first two major-league starts, ceding two runs while striking out nine in 14 innings of work. A ninth-round pick from Oklahoma State, Lyons had a 4.47 ERA and 1.40 WHIP in eight outings before his call-up, although he did have 38 Ks in 46 1/3 innings…you know what? Nevermind. This is getting ridiculous. Seriously, how does a 4.47 ERA in the minors translate to Lyons' carnage thus far in the Show? If Michael Wacha, another rookie expected to make his big-league debut on Thursday, goes nuts, I'm calling for a federal investigation. If anything, we should have known something fishy was going on with the Redbirds when they transformed Kyle Lohse into an intimidating starter.
Spit Your Tobacco at: Tom Hamilton, Indians
I'm sure he got caught up in the heat of the moment, so while I'm not pardoning the "love to see (Nick) Swisher do here is knock it right off the temple of (Aroldis) Chapman and see how much fun it is to have a ball coming at your head," comments after the Cuban Missile threw one over Swish's noggin, I'm not going to pile on, either. What does deserve scorn: thinking Chapman purposely aimed at Swisher's dome. C'mon on, it's Aroldis Chapman! Not even he knows where the ball is going 80 percent of the time.
Big League Chew Player of the Week: George Brett, Royals
Brett back in the dugout? I'm in, if only for the 0.03 chance that he goes berserk on an umpire. Now that I think about it, given the state of umpiring this season, lets up those odds to 10/1.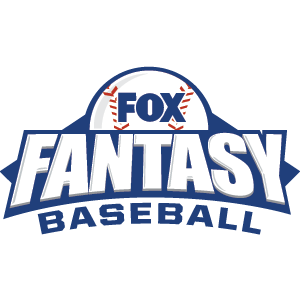 FOX Fantasy Baseball Join or Create a Free League

Play Now!