Use caution with Milone, Buehrle
This week's inventory seem short? It is, thanks to many teams logging just five games on the upcoming calendar. Make sure your weekly-locked leagues are adjusted accordingly.
Start 'Em
Zack Wheeler (@CHW, WAS)
You don't want to get caught in the fever pitch from a single start (or one's major-league debut, for that matter), but for an encore, Wheeler couldn't ask for better opponents, as the White Sox (27th in runs scored) and Nationals (29th) have struggled to get runners across the plate. Moreover, as both teams feature free-swinging lineups, Wheeler's punch-out proclivity (seven strikeouts in his debut, 9.7 K/9 rate in four seasons on the farm) should facilitate quite the accumulation of whiffs. If Wheeler is available in your league, lock him up ASAP.
Kyle Kendrick (@SD, @LAD)
Kendrick's 3.56 ERA seems to be on the rise, although that mostly derives from a rough foray in Colorado (seven runs in 4 1/3 innings against the Rockies on June 14). Subtract that outing and his season figure significantly drops to a 3.05 mark. Additionally, even with that blow-up in Denver, Kendrick still performs better on the road, evidenced by a 1.17 WHIP away from Philly versus a 1.26 WHIP at home. Though the Padres' offense is better than believed, the Friars rank in the middle of the pack in runs scored, and the Dodgers continue to disappoint with the lumber with the third-worst run production in the majors. His 4.11 xFIP is a tad worrisome, but make sure Kendrick is starting in all formats this week.
Gio Gonzalez (ARI, @NYM)
Matt Moore (TOR, DET)
Yu Darvish (@NYY, CIN)
Madison Bumgarner (@LAD, @COL)
Cliff Lee (@SD, @LAD)
Chris Sale (NYM, CLE)
Hyun-Jin Ryu (SF, PHI)
Justin Masterson (@BAL, @CHW)
Sit 'Em
Edwin Jackson (@MIL, @SEA)
Or as my buddy Jake would say, "More like Ed-LOSS Jackson, right?" (Crickets.)
Amazingly, Jackson continues to be owned in a vast amount of FOXSports.com leagues despite a 5.49 ERA and 1.55 WHIP. Concededly, the sabermetrics illustrate Jackson hasn't been that bad, with his 3.56 FIP nearly two runs lower than his ERA, and the Windy City starter is racking up a career-high 8.4 strikeouts per nine innings. Alas, Jackson wasn't that great in 2012 (4.03 ERA, 1.22 WHIP) and a shaky defense behind him will do little to right his wayward ship. Even in NL-only formats, keep Jackson on the pine.
Zach Britton (CLE, NYY)
A former highly-touted prospect, Britton has yet to materialize with the big-league club, owning a 4.78 ERA and 1.49 WHIP in 42 major-league appearances. Personally, as he's only 25 years old, I think Britton will eventually become the frontline ace Baltimore envisioned. Unfortunately, that fruition will not be imminent. The Yankees are in a depleted state, and the Indians have had their setbacks in the last month, but these favorable conditions are not enough to give the thumbs-up to Britton this week.
Ryan Dempster (COL, TOR)
Juan Nicasio (@BOS, SF)
Rick Porcello (LAA, @TB)
Stephen Fife (SF, PHI)
Kevin Correia (@MIA, KC)
Eric Stults (PHI, @MIA)
Esmil Rogers (@TB, @BOS)
Use Caution
Tommy Milone (CIN, STL)
On paper, this looks like an absolute no-no, as the Reds and Cards rank second and third in runs scored on the Senior Circuit and Milone boasts a pedestrian 6-7 record and 3.98 ERA. However, Milone has been lights-out at home, with a 2.48 ERA and 1.08 WHIP in six starts, and while St. Louis leads NL squads in runs on the road, Cincinnati loses their sterling rank once leaving the friendly confines of Great American Ball Park. In deeper formats or AL-only leagues, Milone gets the nod, albeit a tepid one.
Mark Buehrle (@TB, @BOS)
After a disastrous start to the 2013 campaign, Buehrle has been effective in his last six starts, posting a 2.13 ERA and holding the opposition to a sub-.300 OBP. As a corollary, the 34-year-old arm has been one of the more popular adds since Memorial Day. It's highly unlikely that Buehrle will make it out of the upcoming slate unscathed, as Boston leads the American League in runs scored, with the Rays no slouch themselves coming in with the seventh-most runs in all of baseball. Nevertheless, his endurance rate, combined with a formidable Blue Jays offense, endorses Buehrle as a sound win candidate in spite of tough competition.
C.J. Wilson (@DET, @HOU)
Ubaldo Jimenez (@BAL, @CHW)
Chris Tillman (CLE, NYY)
Trevor Cahill (@WAS, @ATL)
Kyle Lohse (CHC, @PIT)
Hiroki Kuroda (TEX, @BAL)
Jake Westbrook (@HOU, @OAK)
Jeremy Hellickson (TOR, DET)
Ervin Santana (ATL, @MIN)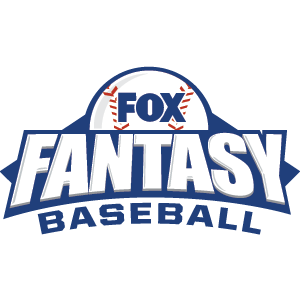 FOX Fantasy Baseball Join or Create a Free League

Play Now!