Santana set for a strong May
Start 'Em
Ervin Santana (OAK, @SD)
After an atrocious April (0-5, 6.16 ERA, 1.50 WHIP and 10 homers surrendered in five outings), Santana has considerably calmed down in May, submitting two straight quality starts with a 2.93 ERA in 15.1 innings of work. Oakland and San Diego are cellar dwellers in most offensive categories this season, giving Santana an opportunity to continue this recent revival. While the long ball has been an Achilles' heel to Santana, the A's (with Yoenis Cespedes on the DL) and Padres lack a formidable power hitter, alleviating any worries owners may harbor on employing Santana this week.
Ryan Vogelsong (COL, OAK)
Vogelsong's journey from the Japanese league to the Midsummer Classic was one of the more uplifting stories in baseball last summer. Alas, few expected the 34-year-old to replicate his wonderful performance of 13 wins, 2.71 ERA and 1.25 WHIP in the 2012 campaign. Yet after a middling start (4.19 ERA in his 19.1 innings in April), Vogelsong regained his deftness on the mound, conceding just two runs in 14.1 innings in his last two appearances. Vogelsong's 3.55 FIP and 4.27 xFIP compared to his 2.94 ERA are slightly disconcerting, but the San Fran starter posted similar figures last year (3.67 FIP, 3.85 xFIP vs. 2.71 ERA), undoubtedly a correlation from the vast dimensions at AT&T Park.
Ross Detwiler (SD, BAL)
Stephen Strasburg isn't the only young gun in Washington's arsenal. The sixth overall selection in the 2007 MLB Draft, Detwiler has a 2.10 ERA, 1.02 WHIP and 25 strikeouts in six outings for the upstart Nationals. His .240 BABIP indicates a potential rise in ERA, but Detwiler's ability to keep the ball on the ground (a robust 53.6 ground-ball percentage) and prevention of free passes (2.36 walks per nine innings) assures his fantasy proprietors that he should persist as a quality option for their rotisserie rotation.
Other Start 'Ems
Jason Hammel (NY, @WAS)
Ryan Dempster (@STL, CHW)
Jake Peavy (DET, @CHC)
Johnny Cueto (@ATL, @NYY)
Drew Smyly (@CHW, PIT)
Dan Haren (OAK, @SD)
Clayton Kershaw (ARI, STL)
Anibal Sanchez (PIT, @CLE)
Yovani Gallardo (@NYM, MIN)
Zack Greinke (@NYM, MIN)
CC Sabathia (@BAL, CIN)
Cliff Lee (HOU, BOS)
Kyle Lohse (CHC, @LAD)
Anthony Bass (@WAS, LAA)
Jake Westbrook (CHC, @LAD)
David Price (@TOR, ATL)
Brandon Morrow (TB, NYM)
Stephen Strasburg (SD, BAL)
Joe Blanton (HOU, BOS)
Sit 'Em
Tim Lincecum (COL, OAK)
Try to breathe deeply, Lincecum holders. There is reason for hope, as the two-time Cy Young winner's .349 BABIP and 26.0 line-drive percentage are anomalies, indicating the Giants ace's 5.89 ERA and 1.58 WHIP should see reduction. However, his elevated walk rate (4.66 BB/9) is concerning, as well as his inability to perform with runners on base (60.5 left-on-base percentage in 2012 compared to a 78.5 mark last year). Colorado and Oakland would seem to offer the prospect of getting back on track, though until he strings together two or more solid starts, keep him on your bench.
Chad Billingsley (ARI, STL)
Too many peripheral warnings to endorse implementation of Billingsley this week. His auspicious April (.264 ERA, 0.95 WHIP in 30.2 innings) has been derailed by an ominous onset to May, surrendering six runs in just 10 innings in the Dodger's last two starts. Billingsley's .272 BABIP remains 30 points lower than his career rate, meaning further regression could be on his horizon. Worse, meetings with effective lineups against St. Louis and Arizona forecast trouble for the former All-Star.
Josh Johnson (PIT, @CLE)
Johnson's last outing was promising (seven innings, four hits, two walks, two earned runs against Houston), and the Miami hurler's .403 BABIP and 2.83 FIP suggest Johnson has been the victim of bad luck. Throw in a matchup against the Pirates, who are last in baseball in runs, and things seem to be coming up Johnson, right? Not quite, my friend. The Indians rank in the top third of runs scored per game in the majors, and before Johnson's exhibition against the Astros, the 2010 NL ERA champion relinquished 11 earned runs in his two previous starts. Moreover, Johnson's velocity hasn't quite returned to normal as he continues to recapture his form. Johnson will make a positive fantasy impact at some juncture this season, but that date remains in the distance.
Other Sit 'Ems
Randall Delgado (CIN, @TB)
John Danks (DET, @CHC)
Homer Bailey (@ATL, @NYY)
Jeanmar Gomez (@MIN, MIA)
Jeremy Guthrie (@SF, SEA)
Max Scherzer (@CHW, PIT)
Lucas Harrell (@PHI, TEX)
Jason Marquis (CLE, @MIL)
Miguel Batista (MIL, @TOR)
Dillon Gee (MIL, @TOR)
Ivan Nova (@BAL, CIN)
Tyson Ross (@LAA, @SF)
Josh Beckett (SEA, @PHI)
Use Caution
Wei-Yin Chen (NY, @WAS)
The rookie from Taiwan has been a pleasant surprise for the Fightin' Showalters, allowing two runs or less in five of his six starts this season. So why is an arm with a 2.68 ERA and 1.27 WHIP on the caution list? Chen held the Yankees in check in debut on April 10, but it will be an arduous endeavor to keep the Bronx Bombers at bay a second time around. Chen's 4.47 xFIP also illustrates that he's been the beneficiary of providence from the baseball gods.
Derek Lowe (@MIN, MIA)
Lowe's commendable career appeared to be coming to an end after finishing with a 4.00 ERA or higher for the third consecutive season with Atlanta in 2011. To his credit, Lowe has not thrown in the towel, rocking a 5-1 record with a 2.47 ERA for the shocking first-place Indians. Unfortunately, Lowe's 1.51 WHIP, 3.94 FIP and 4.38 xFIP show the 2.47 mark might be a mirage. Minnesota and Miami are far from daunting offenses, so understandable if you run out Lowe. Just be aware of the possible pitfalls heading his way.
Jason Vargas (@BOS, @COL)
Hard to hate on a sub-3.00 ERA and 0.97 WHIP, but closer examination reveals Vargas's figures have been jaded by the pitching-friendly confines of Safeco Park, with a 1.27 ERA and 0.84 WHIP at home compared to a 3.86 ERA and 1.05 WHIP on the road. Still sturdy production, but keep these splits in mind when deciding to start Vargas this week, as both matchups come away from Emerald City.
Other Cautions
Christian Friedrich (@SF, SEA)
Ian Kennedy (@LA, @KC)
Wade Miley (@LA, @KC)
Tim Hudson (CIN, @TB)
Paul Maholm (@STL, CHW)
Bruce Chen (@TEX, ARI)
Carl Pavano (CLE, @MIL)
Bartolo Colon (@LAA, @SF)
Brad Lincoln (@MIA, @DET)
Kevin Correia (@MIA, @DET)
Tim Stauffer (@WAS, LAA)
Blake Beavan (@BOS, @COL)
Henderson Alvarez (TB, NYM)
Colby Lewis (KC, @HOU)
Jeff Niemann (@TOR, ATL)
Jon Lester (SEA, @PHI)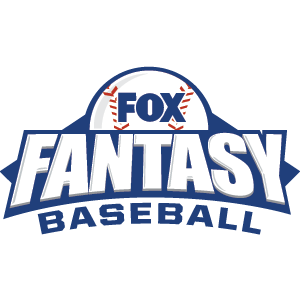 FOX Fantasy Baseball Join or Create a Free League

Play Now!