Use caution with Lackey, Hamels
Start 'Em
Dylan Axelrod (TOR, @HOU)
The White Sox are at the bottom of the AL Central standings, though that's no fault of their starting rotation, which owns a 3.68 ERA on the season (fourth-best on the Junior Circuit). Axelrod has been a major component in this machine over the past month, surrendering a meager 10 runs in his last five starts (29 innings). The 27-year-old is not one to rack up the Ks, yet matchups against fellow last-place teams in Toronto and Houston make Axelrod a viable play in most standard formats.
Homer Bailey (@CHC, MIL)
Bailey's 3.84 ERA doesn't fully convey his performance this year, as 14 of his 32 earned runs have come from two forgettable outings, a sentiment illustrated in his 2.64 FIP. That ERA-FIP difference is seventh-highest in baseball; moreover, Bailey has upped his strikeout rate to a career-best nine punch-outs per nine innings. In case you need any more encouragement, Bailey takes on the Brew Crew and Cubbies this week, two clubs that rank in the bottom half in runs scored in the league. Make sure the Reds right-hander is in your lineup.
Bartolo Colon (NYY, SEA)
Colon's name has been mentioned in the Biogenesis scandal, sparking fear amongst his owners that the Oakland ace may be facing a suspension. Colon could certainly find himself in such a predicament, although chances are sanctions are not imminent. Possessing a 1.50 ERA and holding opponents to a .272 OBP in his last five starts, Colon gets the nod even with a revitalized Yankees lineup on the itinerary, as any problems derived from a visit from New York will be evened out by a matchup versus the Mariners.
Doug Fister (@KC, @MIN)
CC Sabathia (@OAK, @LAA)
Hisashi Iwakuma (HOU, @OAK)
Derek Holland (CLE, TOR)
Scott Feldman (CIN, @NYM)
Julio Teheran (@SD, SF)
Sit 'Em
Miguel Gonzalez (LAA, BOS)
Gonzalez has been solid for the Orioles this season, giving up three runs or less in seven of his 10 starts. Unfortunately, he hasn't been able to stop his concession of the long ball, with eight homers in 60 innings. Given that the Red Sox and Angels are top-10 teams in bleacher shots, as well as Boston ranking first in runs scored, the forecast is ominous for Gonzalez fruition. Even in AL-only leagues, stay away.
Yovani Gallardo (@MIA, @CIN)
Our colleague John Halpin likes to validate any starter against the Marlins, which is usually a good route to go with Miami last in baseball in runs scored. Yet Gallardo's been all over the map through a third of the season, evidenced in a 5.25 ERA and 1.47 WHIP in 13 outings. Worse, Gallardo heads to the launching pad of Great American Ball Park to face the Reds, who are third in the National League in runs. If Gallardo owners are still holding out hope for a turnaround, this week won't provide the platform for that aspiration.
Wade Miley (@LAD, @SD)
Freddy Garcia (LAA, BOS)
Willy Peralta (@MIA, @CIN)
Jeremy Hefner (STL, CHC)
Jason Marquis (ATL, ARI)
Josh Lindblom (CLE, TOR)
Scott Kazmir (@TEX, WAS)
Corey Kluber (@TEX, WAS)
Jhoulys Chacin (WAS, PHI)
Dallas Keuchel (@SEA, CHW)
Wade Davis (DET, @TB)
Use Caution
Cole Hamels (@MIN, @COL)
Hamels' nine losses are the most in the National League, and his 4.56 ERA and 1.28 WHIP don't signal a pitcher who has been hit by hard luck. In truth, Hamels hasn't been that bad, restraining his opponents to three runs or less in nine of his past 11 outings. Hamels is still striking out batters at an 8.56 K/9 rate, and a 3.75 xFIP shows improvement is on the horizon. However, while Minnesota is an appealing target, facing the Rockies in Coors Field could be a hazardous endeavor. In most standard formats, think twice before starting Hamels this week.
John Lackey (@TB, @BAL)
Lackey's execution (2.79 ERA, 1.14 WHIP) has been one of the surprises of 2013 campaign, considering the Boston pitcher is coming off Tommy John surgery and posted a 6.41 ERA in 2011 in Beantown. As good as Lackey has been, his next few starts could spell trouble, as both the Rays and Orioles rank in the top third of run-producing teams in the American League. Additionally, Lackey's .268 BABIP and 3.82 FIP state regression should be expected. Only start in AL-only leagues or deeper formats.
Tim Lincecum (@PIT, @ATL)
On the bright side, Lincecum combats a dreadful Pirates offense and feast-or-famine Atlanta lineup this week, and the two-time Cy Young winner looked good in his last outing against the Blue Jays (seven innings, three hits, one run, six strikeouts). Nevertheless, in his previous three starts, Lincecum had allowed 16 runs with a .304 batting average. It's a roll of the dice with this cat. Considered yourself warned.
Alex Cobb (BOS, KC)
Roberto Hernandez (BOS, KC)
Matt Garza (CIN, @NYM)
PJ Walters (PHI, DET)
Ricky Nolasco (MIL, STL)
Jeremy Guthrie (DET, @TB)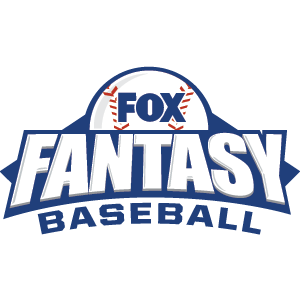 FOX Fantasy Baseball Join or Create a Free League

Play Now!