Fernandez, Maholm lead two-start SPs
Start 'Em
Jose Fernandez (@TB, NYM)
The fervor for the young fireballer died considerably after back-to-back no-shows against Cincinnati (six hits, three walks, five runs in four innings on April 18) and Minnesota (six hits, two walks, four runs in five innings on April 23). Yet the 20-year-old has been lights-out in his last five starts, brandishing a 2.48 ERA and holding the opposition to a meager .208 batting average. Concededly, the Miami offense is of little assistance in Fernandez's pursuit of wins, yet it's hard to ignore his diminutive WHIP and strong strikeout rate. Though the Rays are a top-10 run-producing team, they're far from consistent at the plate, while the Mets are…well, the Mets. Look for these upcoming matchups to further enhance Fernandez's commendable rookie output.
Jeremy Hellickson (MIA, @CLE)
It has been an inauspicious start to 2013 for young Hellickson. Sure, his strikeouts are up and his walks are down, but the long-ball concession…not good, giving up 1.55 homers per nine innings. This, coupled with a 63.9 left-on-base percentage, has equated to a 5.37 ERA. There is hope on the horizon, as the Marlins are last in baseball in crossing the plate, and while the Indians have lit up the scoreboard this season, Hellickson has a career 2.37 ERA against the Tribe in three starts. Hellickson might not replicate his rock-solid numbers from the previous two years, but he's echelons beyond what his stats pontificate. Expect that bounce-back bid to begin this week.
Paul Maholm (@TOR, WAS)
I thought the Maholm Bandwagon would be bursting full steam at this point in the season; judging by his ownership rate and questions in our mailbox from his proprietors, it hasn't left the station. Maholm is miles ahead of where his numbers state, figures which frankly are decent in themselves (3.38 ERA, 1.22 WHIP). However, given that 14 of his 23 earned runs have come from two forgettable starts, the Atlanta arm has been one of the better mound performers in the National League this spring. Toronto and Washington might be daunting on paper, but have yet to show it on the scoreboard, bestowing a platform for Maholm to continue this dominance.
Gio Gonzalez (BAL, @ATL)
Yu Darvish (@ARI, KC)
Madison Bumgarner (@OAK, @STL)
Adam Wainwright (@KC, SF)
Cliff Lee (@BOS, MIL)
Matt Harvey (NYY, @MIA)
Justin Verlander (PIT, @BAL)
Mat Latos (CLE, @PIT)
Jeff Samardzija (@CHW, ARI)
Chris Sale (CHC, @OAK)
Clay Buchholz (PHI, @NYY)
Zack Greinke (LAA, @COL)
James Shields (STL, @TEX)
Sit 'Em
Ian Kennedy (TEX, @CHC)
Owners keep waiting for Kennedy to revive to his 2011 form (21 wins, 2.88 ERA, 1.09 WHIP). What they seem to forget is the Arizona ace's struggles in 2012 (4.02 ERA, 1.30 WHIP) almost mirror this campaign's production (4.70 ERA, 1.32 WHIP), making 2011 the outlier, not the norm. Throw in a decreased strikeout rate, problems with location (3.4 BB/9) and an amplified allowance of homers and there's too much noise to keep steadfast with Kennedy. Even with the lowly Cubs on tap, don't implement him in your starting lineup.
Ryan Dempster (PHI, @NYY)
Are Dempster's last four starts (19 runs in 19 2/3 innings) a bump in the road or what we should expect from the 36-year-old going forward? I'm leaning toward the latter, as Dempster's 4.69 ERA and 1.40 WHIP in 10 outings are eerily similar to his output with the Rangers in 2012 (5.09 ERA and 1.44 WHIP in 12 starts). Detractors will claim a change of scenery to the American League is the catalyst for these woes; in truth, Dempster's nearing the end of his career path. Furthermore, Boston's offense has been in the tank this month, with a lack of run support hurting Dempster's probability for wins. In standard leagues, feel free to cut Dempster loose.
Joe Blanton (@LAD, HOU)
Edwin Jackson (@CHW, ARI)
Mike Leake (CLE, @PIT)
Bud Norris (COL, @LAA)
Jordan Lyles (COL, @LAA)
Hiram Burgos (MIN, @PHI)
Jarrod Parker (SF, CHW)
Tyler Cloyd (@BOS, MIL)
Mark Buehrle (ATL, @SD)
Jhoulys Chacin (@HOU, LAD)
Aaron Harang (SD, @MIN)
Jason Hammel (@WAS, DET)
Use Caution
Dan Straily (SF, CHW)
In six starts, Straily has been feast or famine. However, despite a 5.73 ERA, Straily's sabermetrics (3.67 FIP, 54.1 left-on-base percentage) indicate he's been better than believed. The White Sox are near the bottom of the barrel in the American League in runs scored, meaning Straily will just have to navigate the waters against the Giants to become an astute play in weekly-locked leagues. In deeper or AL-only formats, it's a gamble that's worth the roll.
CJ Wilson (@LAD, HOU)
Judging by his career production, dude doesn't deserve his own hair commercial. (Then again, that mane is fantastic.) What he does merit is a spot in your starting rotation thanks to forthcoming matchups with the Dodgers (second-worst run production in baseball) and Astros (league-low 14 wins on the year). And to his credit, Wilson has been commendable in May, owning a 2.62 ERA in five starts. He won't be assistance to your WHIP total, but too much to like to keep Wilson on your bench this week.
Tim Hudson (@TOR, WAS)
Trevor Cahill (TEX, @CHC)
Kevin Gausman (@WAS, DET)
Jose Quintana (CHC, @OAK)
Ubaldo Jimenez (@CIN, TB)
Zach McAllister (@CIN, TB)
Jorge De La Rosa (@HOU, LAD)
Rick Porcello (PIT, @BAL)
Ervin Santana (STL, @TEX)
Hyun-Jin Ryu (LAA, @COL)
Phil Hughes (@NYM, BOS)
Jon Niese (NYY, @MIA)
Francisco Liriano (@DET, CIN)
Jeanmar Gomez (@DET, CIN)
Edinson Volquez (@SEA, TOR)
Brandon Maurer (SD, @MIN)
Tyler Lyons (@KC, SF)
Jake Odorizzi (MIA, @CLE)
Brandon Morrow (ATL, @SD)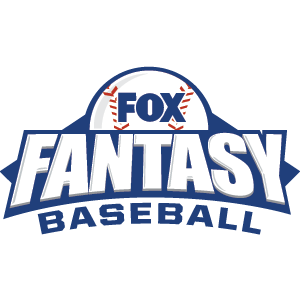 FOX Fantasy Baseball
Join or Create a Free League
Play Now!