Fantasy Focus: Dillon Gee is the 99%
The mercury is scheduled to rise above 110 degrees in Phoenix on Friday. Dry or not, that's who-cares-what-the-AC-bill-is hot.
When 22-year-old Patrick Corbin climbs up the bump at 20 minutes to 7 p.m., cars parked outside will continue to bake under a 107-degree sun. Lucky for him, his teammates and the visiting Giants, Chase Field is kept at a crisp 77 degrees when the roof is closed.
If Corbin can defeat Matt Cain, he'll become the first pitcher to start a season 10-0 since 1973 (Roger Moret – BOS). Moret only started 15 games that season. So, as efficient as he was, there is a little asterisk next to his name. Before him, Juan Marichal was the last pitcher to start with a 10-pack of wins before a loss in 1966. Corbin, with his 2.06 ERA and 1.05 WHIP, remains in elite company regardless.
However, it was only two seasons ago when a 25-year-old Mets' prospect began his season 7-0 with a 3.05 ERA and 44 strikeouts in 52 innings pitch. Dillon Gee may not have been surrounded with the hype and hubbub that Matt Harvey and Corbin have enjoyed in 2013, but he was part of the Mets' future plans.
Unfortunately, by the end of the 2011 season, Gee's hot start was a distant memory – marred by a 6-6 record following the hot start and final ERA of 4.43. He started 10 fewer games in 2012 and posted a lackluster 6-7 record with a 4.10 ERA and 1.25 WHIP.
A fresh stat sheet, filled with zeroes welcomed Gee in April 2013 and he proceeded to lose his first three starts with an 8.36 ERA. Most of May was a disaster, too.
But like any rags-to-riches Hollywood movie story arc, we may be witnessing a heartwarming fantasy baseball plot twist.
Check out Gee's stats from his last two starts:
at NYY: 7 1/3 IP / 1 ER / 7 K / 1 BB (Win)
at WAS: 7 1/3 IP / 1 ER / 12 K / 0 BB (Win)
It's by far the best two-game stretch of his major league career and has shaved more than one run off his ERA.
For those who look at Gee's recent success with skeptical spectacles, two other pitchers have flipped their fantasy scripts and became productive members of Rotoville again.
Jason Vargas posted an 0-4 record with a 4.85 ERA in April and a 5-0 record with a 2.30 ERA in May. Naturally, his first start of June was horrific and undercuts my point, but the May stats don't disappear.
Pittsburgh's Jeff Locke's ERA soared above five after his first three starts in April, but watched it drop to 2.25 by the end of May (2-0, 4 ND).
No question, the addition of Gee to your fantasy roster poses some risk. He could implode during any given start, but the roto stats he posted in back-to-back road starts should not be ignored. Remember the 2011 season and 7-0 record off the jump. He's got the stuff to help fantasy owners in strikeouts and wins. It's just that you need to be prepared to eat a nasty ERA and/or WHIP every couple starts because Gee is far from perfect. He's available in 99 percent of leagues on FOXSports.com.
So, whether it's Corbin, Gee or the next fantasy pitching prospect, what's better on a 110-degree day than a nice, cold glass of Kool-Aid? Drink up!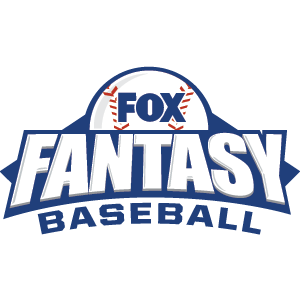 FOX Fantasy Baseball
Join or Create a Free League
Play Now!