Young guns look to lead Tribe
Projected lineup
CF – Grady Sizemore
2B – Jason Kipnis
SS – Asdrubal Cabrera
C – Carlos Santana
RF – Shin-Soo Choo
DH – Travis Hafner
1B – Casey Kotchman
3B – Jack Hannahan
LF – Michael Brantley
SP – Justin Masterson
SP – Ubaldo Jimenez
SP – Josh Tomlin
SP – Derek Lowe
SP – Kevin Slowey
CL – Chris Perez
Five things to think about:
– About three years ago, Sizemore was at the top of many fantasy draftboards. Unfortunately, three years is a long time. It's hard to trust Sizemore at this point, but with his early ADP being in the 230s over at Mock Draft Central, you won't have to expend a high pick to get him. As an OF5, he makes sense.
– Baseball Prospectus says that Kipnis could become "Chase Utley lite." That's pretty good, and it could happen soon for Kipnis, who hit 19 homers and stole 17 bases between Triple A and the majors last season. He's a borderline starting mixed-league second baseman.
– Choo's problems last season were mostly injury-related. Look for another 20-20 season from him, and draft him as an OF2 in mixed leagues.
– Masterson's breakout 2011 was no fluke, folks. Bringing in a gloveman like Kotchman at first base will help his worm-burning repertoire, too. He's a decent SP3 in mixed leagues, but is being drafted later than that.
– Jimenez over the last two seasons:
Ubaldo Jimenez Output
| Year | K/9 | BB/9 | GB% | ERA |
| --- | --- | --- | --- | --- |
| 2010 | 8.69 | 3.74 | 48.8 | 2.88 |
| 2011 | 8.60 | 3.73 | 47.2 | 4.68 |
Only one number is much different, huh? Look for Jimenez's ERA to settle somewhere in the middle – maybe in the 3.75 range – with his customary high strikeout total. I've got him ranked as a high-end SP4, where he offers some upside.
Plus:
Odd man out: SP Fausto Carmona is having visa problems, and might not have a job with the Tribe even if he does show up in Arizona. 3B prospect Lonnie Chisenhall has promise, but was a hacker (eight walks in 223 plate appearances) in his time with the Indians last season. With a ground-ball heavy staff, there's a decent chance that the Indians will start the slick-fielding Hannahan at the hot corner and send Chisenhall back to Triple A.
Farm system: Aside from Chisenhall, most of this organization's top prospects are far away from the majors. One exception is SP Austin Adams (3.77 ERA, 131 K in 136 IP at Double A last season), who could push his way into the rotation at some point this season.
Backup closer: Vinnie Pestano has 92 strikeouts in 67 big-league innings. He's your handcuff for the shaky Perez, who whiffed fewer than six batters per nine innings last season and still doesn't throw a ton of strikes. If you like to speculate on saves, Pestano should be on your radar.
>>>> Fantasy Baseball 2012 Team Previews Index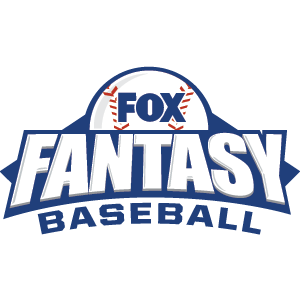 FOX Fantasy Baseball Join or Create a Free League

Play Now!