Trio of O's lead fantasy All-Star picks
This weekend marks the halfway point of the baseball calendar, providing the perfect juncture to evaluate the fantasy All-Stars from the first half of the season. Granted, the actual rosters for the Midsummer Classic won't be released for two weeks, but best to tackle this column now before getting washed away in the monsoon of "Is Yasiel Puig an All-Star?" articles and Independence Day vacations (or, more importantly, the continuous loop of Independence Day reruns).
Conditions for rotisserie All-Star nomination differ slightly from the real game in two aspects:
1. A player has to actually be good to make the team (we're looking at you, 2012 Dan Uggla).
2. A player's value is weighted by anticipated performance versus draft position. For example, Robinson Cano's production has been exceptional. Yet for one with the pedigree of Cano, who was a unanimous first-round pick, that type of harvest is expected. The same cannot be said for Matt Carpenter, who went unrecruited in many a draft.
Can everyone jive to that beat? Fantastic. On to the selection show…
Catcher: Jason Castro, Astros
The Houston backstop didn't hit the radar for most standard-league owners until mid-May, as Castro held a measly .237 clip in his first 36 games. Since that period, dude's been crushing it to the tune of a .310 average with seven homers, 17 runs and a .385 OBP, and has the seventh-most points at the position. Frankly, I'm amazed that an Astro rightfully earned his way onto an All-Star roster.
Reserves: Jonathan Lucroy, Evan Gattis
Though Gattis has been a non-factor in June thanks to injuries and the return of Brian McCann, hard to hate on his 12 jacks, 32 ribbies and .281/.333/.619 slash during the first two months of the year. On the opposite end is Lucroy, who started slow but is hitting .364 over his last 21 games, bringing his season mark to .274 with eight homers and 42 RBI.
First Base: Chris Davis, Orioles
As big of a lock as any on our roster, Davis' league-leading 28 homers, 73 RBI, 54 runs and .330/.404/.709 line would be enough for appointment. The fact that these dividends are coming from a player who was drafted in the 13th round or later makes it no contest.
Reserves: Michael Cuddyer, James Loney
Winner of Tampa's annual "Let's pick a veteran off the scrap heap and turn him into quality asset" project (joining the likes of Cliff Floyd, Casey Kotchman and Fernando Rodney), Loney is raking at .309 and his nine homers are on pace to shatter his career-best 15 long shots in 2007. Meanwhile, lost in the shadow of Carlos Gonzalez and Troy Tulowitzki, Cuddyer is quietly hitting .344 with 13 homers, 45 RBI and 35 runs for the Rockies.
Second Base: Matt Carpenter, Cardinals
I believed Carpenter would be good, but I'd be blowing smoke up your butt if I thought he'd be the fifth-ranked fantasy second baseman going into the second half of the season. Most roto managers felt the same, as Carpenter possessed an ADP of 222. It's especially noteworthy given Carpenter's defensive transition, as he had mainly played third base and outfield in the minors. While his .358 BABIP seems to indicate his .316 average is unsustainable, it's actually harmonized with what his 27.2 line-drive percentage dictates. He won't offer much from a power or speed perspective, but Carpenter's average and OBP contributions are so sound that it negates this woe, making him our choice at second.
Reserves: Jedd Gyorko, Howie Kendrick
The San Diego second baseman has been solid with a .284/.341/.461 line, as well as spawning a multitude of cheesy Gordon Gekko/Geico-related puns for team names. Kendrick has carried over his second-half success from 2012 into the 2013 season, flaunting a .321 batting figure with eight dingers, tying his homer output from all of last year.
Third Base: Manny Machado, Orioles
The 4.1 walk rate hurts his value in OBP formats and he's cooled off a tad in June, yet you won't hear any outcries emitting from Machado proprietors, as Baltimore's hot corner flaunts a .319 average with 50 runs and a league-leading 36 doubles. With an average draft position of 207 versus his fourth-ranked standing at third, I'd say the ride's been worth the wait.
Reserves: Miguel Cabrera, Josh Donaldson
Yes, he was a consensus top-three pick, and it's hard to give Cabrera owners a pat on the back, as many grabbed the Triple Crown winner after Ryan Braun had been selected. Still, the point disparity between Cabrera and David Wright, who has the second-best fantasy score amongst third basemen, is greater than the variance between the first and second spots at any other position, warranting our love for Miggy.
As for Donaldson, he should get our approval from his 12 homers, 51 RBI and .308 average, but in truth, it's his Twitter handle – @BringerofRain20 – that's drives it home.
Shortstop: Jean Segura, Brewers
I'm skeptical that Segura's .333 average can be maintained, and considering he notched just 26 homers in 399 minor-league games, I'll be stunned if his power harvest (11 four-baggers) endures. However, I wouldn't call his plate feats an aberration, and Segura has been a force on the base paths with 24 steals. With the injuries and no-shows to the shortstop position around the Major League landscape, Segura's play has been that much more rewarding. In short, at only 23 years old, I think the Angels may come to regret forking over Segura for 13 starts worth of Zack Greinke.
Reserves: Everth Cabrera, Jhonny Peralta
I suppose this could be delivered with an asterisk, alluding to both names popping up in the Biogenesis scandal, but last I checked, possibly-enhanced numbers still count.
Outfield: Domonic Brown, Phillies/Starling Marte, Pirates/Nate McLouth, Orioles
The fourth time proved to be a charm for Brown, as the highly-touted prospect has finally come to fruition in Philly with 20 blasts and 54 RBI (most of which have come in the past 44 games: 14 homers, 39 RBI and a .304 average in that span). Brown gets this spot despite my vexation that the 25-year-old refuses to play up the "Doc Brown" moniker. Who doesn't enjoy Back to the Future? All I'm saying is we all win in a scenario where Brown's walk-up music is "The Power of Love."
McLouth marks our third Oriole on the list, as his 24 stolen bases coupled with a .280 average, .361 OBP and 45 runs equate to a top-15 footing among outfielders. Quite the yield for an entity that was ownerless in many leagues as late as May. Marte has emulated McLouth's production, hitting .282 with 22 stolen bases and 49 runs (albeit with a touch of power: eight homers, 24 RBI).
Reserves: Mike Trout, Carlos Gonzalez, Dexter Fowler, Gerardo Parra, Coco Crisp, Carlos Gomez, Carlos Beltran, Daniel Nava
The outlook applied to Cabrera falls on Trout and CarGo, as both have lived up to their preeminent rank. Fowler has been hit with injuries a few times this season, but no denying the cat can play when he's on the diamond (.291/.390/.473, 10 homers, 49 runs, 26 RBI, 12 steals). The gem of this group has been Parra. In training camp, Parra was an envisioned backup in a crowded Arizona outfield. However, when the Diamondbacks corps was overcome with a rash of ailments, Parra stepped in and has made the most of the moment, swinging a sweet bat with a .307 average, 47 runs, seven homers and a .370 OBP.
Starting Pitcher: Matt Harvey, Mets
Just spitballing, but I think most owners would be happy with a 7-1 record, 2.05 ERA, 0.88 WHIP and 9.9 K/9 rating from their 12th-round pick. Outside of a 79.0 left-on-base percentage, every other figure states that Harvey is no fluke, a perspective cemented by a 2.00 FIP and 2.72 xFIP. Concededly, I'm apprehensive about his workload, although backlash wouldn't surface from this bedlam until late August. Expect the good times to continue.
Reserves: Hisashi Iwakuma, Patrick Corbin, Clay Buchholz, Shelby Miller, Bartolo Colon
We bestowed our love on Iwakuma in our pitcher's piece two weeks ago, and naturally, he's been battered in his last two starts, surrendering eight runs in 12 innings. Nevertheless, the Seattle arm maintains an American League-best 0.89 WHIP with a 2.26 ERA. Be careful of deploying Iwakuma outside of the Emerald City, as he has a 3.14 ERA on the road versus a 1.46 ERA at home, but he persists as a top-10 pitcher on the Junior Circuit.
The trio of Corbin, Buchholz and Miller likely have regression on their horizons, though that doesn't take away from their splendid first-half displays. How Colon rocks a 10-2 record, sub-3.00 ERA and 1.10 WHIP at age 40 is stupefying. It's almost as if he's received some type of unnatural assistance or something.
Relief Pitcher: Jason Grilli, Pirates
Like his former cohort Joel Hanrahan, Grilli is a byproduct of the friendly confines of PNC Park, evidenced in a 0.49 ERA and 0.66 WHIP in 19 Pittsburgh appearances against a 3.31 ERA and 1.10 WHIP in 18 outings on the road. Conversely, a league-best 26 saves and a 1.82 overall ERA is not too shabby from a pitcher with an ADP of 167.
Reserves: Edward Mujica, Glen Perkins
Amazingly, Mujica boasts 21 saves in spite of taking over the fireman role in mid-April. Give credit to Perkins for overcoming his accountant name to notch 19 saves along with a 2.20 ERA and 0.80 WHIP.
Utility: David Ortiz, Red Sox
Little competition for this spot, but the modicum that does exist is dominated by Ortiz, smacking 16 homers and 57 ribbies beside a .319/.405/.620 slash. Admirable production by any means, let alone from a player turning 38 in the fall.
Reserves: Adam Lind, Adam Dunn
Lind is experiencing a rejuvenation in Toronto, hitting .322 with 11 homers in a meager 64 games, while Dunner is on pace for 40 homers, 200 strikeouts and a battle with the Mendoza Line. Somehow, this qualifies him as one of the better performers at the position. Sporting that mean fire beard doesn't hurt his cause.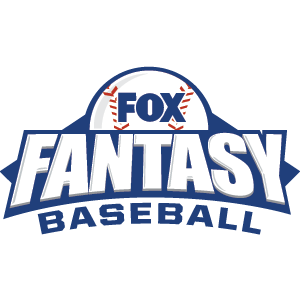 FOX Fantasy Baseball Join or Create a Free League

Play Now!