Weaver, Latos likely to regress in '13
Terms readers will need to be acquainted with in this article:
Batting Average on Balls In Play (BABIP): a pitcher's average on batted balls, excluding homers, that end a plate appearance. Highlights how much luck and defense factored into a pitcher's outing. League mean is around .300. Low figures state blessing, high figures indicate misfortune.
Fielding Independent Pitching (FIP): measures three outcomes that pitchers are responsible for – walks, home runs, strikeouts. Highlights a pitcher's performance apart from his team's defense, computes to a number similarly digested as ERA.
Expected Fielding Independent Pitching (xFIP): adjusts FIP to standardize the home-run factor, as homers are a function of fly balls allowed and home park. Helps understand a pitcher's forecast.
A prevalent inquiry in our offseason mailbox concerns pitching candidates for emergence for the upcoming campaign. Discovering the next Matt Moore or Chris Sale in your draft is a noble and shrewd endeavor, and we certainly don't want to deter you from this pursuit. However, an equally-important derivative of this question that often goes unanswered is, "Which players are likely to regress?" After all, while finding diamonds in the rough can provide dividends to one's roster, these choices carry little risk, as the selections transpire in the later rounds of drafts. On the other end of this spectrum, an underwhelming early pick can submarine a team's fulfillment, as these high-end entities are intended to be the groundwork for your fantasy squad.
Keeping this conviction in mind, take heed in selecting the following prominent arms:
Jered Weaver, Angels
Solid two-year stretch for Weaver: 2.59 ERA, 1.01 WHIP and 340 strikeouts in just over 424 innings. Throw in a projected elevated victory total thanks to the support of one of baseball's most daunting orders and the Anaheim ace looks like a key contributor in every major rotisserie category.
Alas, not all is well is the City of Angels. Weaver's ERA-FIP disparity was the second-lowest in the majors last season at a minus-0.93 mark. Moreover, while Weaver's BABIP has always been lower than league average, his .241 figure was bottom in all of baseball, extremely bizarre given the 30-year-old surrendered a 21.1 line-drive percentage. By these calculations alone, it appears 2012 was more a byproduct of providence than aptitude for Weaver.
Yet the most disconcerting note on Weaver (aside from his resemblance to Dolph Lundgren) pertains to his strikeout rate, or lack thereof. After leading the league with 233 whiffs (9.35 K/9) in 2010, the three-time All-Star's punch-outs have dropped at an alarming rate, falling to 7.56 K/9 in 2011 and further deterioration last year (6.77). Not surprisingly, Weaver's velocity has also taken a downturn, with his average fastball speed going from 90.1 MPH in 2010 to 88.0 last campaign.
This is not to say his 2013 is going to be a disaster, as a decent defense and the aforementioned bats should translate to a reasonable fantasy output. Nevertheless, listed as a top-10 pitcher in most preseason guides, Weaver might leave owners unfulfilled as an early-round pick.
Kyle Lohse, FA
Sure, that draft-pick compensation designation is hampering his free-agent plight, though that's not the only impediment in Lohse's route. Even in this chemically-enriched era, a journeyman submitting a career-year at the age of 33 is an aberration, meaning regression is already assumed from Lohse's strong 2012 harvest (16-3 record, 211 innings, 2.86 ERA, 1.09 WHIP). Lohse's .262 BABIP, 3.51 FIP and 3.96 xFIP second this sentiment of weakening. The BABIP number is the biggest red flag, as a middling strikeout rate and a 23.9 line-drive percentage state this figure should have been inflated. Unless he winds up in a parsimonious diamond, Lohse's juice is not worth the squeeze.
Mat Latos, Reds
Following an inauspicious debut with his new team, Latos was lights-out in his final 19 starts, posting a 2.43 ERA while holding opponents to a .201 batting average. Better yet, despite concerns that a move from the pitcher-friendly confines of San Diego to the launching pad known as Great American Ball Park would wreak havoc on Latos' numbers, the 6'6" righty finished with a 3.18 ERA and 1.12 WHIP at home. This performance has vaulted Latos into the upper-echelon rankings of his position, no easy feat given the depth and dexterity of cannons this spring.
Unfortunately, this ranking is flawed. His advanced home splits of a .247 BABIP, robust 4.31 FIP and 3.99 xFIP illustrate that home may not be where the heart is for Latos in 2013. Additionally, Cincinnati's defense, one of the best in baseball last year, will likely take a step back with the center-field switch from the speedy Drew Stubbs to Shin-Soo Choo, whose prowess on the grass would hardly be described as nimble. Expect the downgrade to manifest its ugly head in the pitching lines from the Reds' staff, especially Latos, who has been prone to surrendering the fly ball in his career.
Latos is only 25, meaning there's still room for development, but don't imagine the Cincinnati starter matching his top-20 prospects.
Matt Harrison, Rangers
Early-season success (11-4 record, 3.10 ERA, 1.24 WHIP in his first 17 games) translated to an All-Star appearance for Harrison. The second half wasn't quite as prosperous, with a pedestrian 3.51 ERA and 1.28 WHIP in 15 games. Judging by his lofty 2013 projections, it's only the first part of Harrison's summer that is seemingly factoring into the equation.
The variance between Harrison's ERA (3.29) and FIP/xFIP (4.03/4.13) is too vast to ignore. Additionally, Harrison's second-half shortcomings could have been worse, elucidated by a .270 BABIP, 4.61 FIP and 4.29 xFIP. This also seems like the appropriate juncture to mention the blows to the Texas batting order, with the exoduses of Josh Hamilton and Mike Napoli and possible suspension to Nelson Cruz. Without the backing of the Rangers' bats, replicating 18 wins is a pipedream for Harrison proprietors.
Jason Vargas, Angels
I've seen Vargas pegged as a potential breakout this season in his new digs in Anaheim, prophecies that, as a 2012 manager of the former Mariner arm, make me want to overturn furniture. Instead of rambling for three paragraphs on the absurdity of this claim, think this table clearly illustrates why I'm calling shenanigans:
Jason Vargas Home vs. Away
| Venue | IP | ERA | WHIP | OBP | SLG | FIP | xFIP |
| --- | --- | --- | --- | --- | --- | --- | --- |
| Home | 98.2 | 2.74 | 1.02 | .265 | .327 | 3.61 | 3.88 |
| Away | 118.2 | 4.78 | 1.31 | .315 | .495 | 5.59 | 4.92 |
I'm no Will Hunting, but those Safeco-enhanced statistics look awfully suspect, no? Granted, the Big A is not exactly a hitter's haven either, yet Vargas is doubtful to enjoy the same home-field cooking that he did in Seattle. In most mixed leagues, he's not worth the gamble.
Ross Detwiler, Nationals
Detwiler is another name that's popping up as a fledgling fantasy star after respectable numbers in his first full season in the majors (3.40 ERA, 1.22 WHIP in 27 starts), and is an ancillary beneficiary of all the excitement surrounding baseball in our nation's capital (Natitude fever, catch it!). Pump the brakes on this interest, as Detwiler's .263 BABIP, 4.04 FIP and 4.34 xFIP all scream, "Uh-oh." Even his 70.8 left-on-base percentage states Detwiler's ERA should have been escalated. He's got talent, but a return to the mean is likely on Detwiler's horizon.
Wildcards: Jeremy Hellickson, Rays/R.A. Dickey, Blue Jays Hellickson's sabermetrics state the soon-to-be 26-year-old should see some backsliding in production, with a 3.10 ERA in 2012 versus a .261 BABIP, 4.60 FIP and 4.44 xFIP. An abnormal left-on-base percentage (league-high 82.7 percent) and average strikeout rate (6.31 K/9) also indicate regression for 2013. However, Hellickson was a nominee for downfall last season, with his rookie output almost mirroring 2012's numbers (2.95 ERA, .223 BABIP, 4.44 FIP, 4.72 xFIP in 2011). Did Hellickson merely postpone retribution from the baseball gods, or is his performance simply a deviation from the norm (a la Johnny Cueto)? The records say no one can continually get away with such luck, but after watching a decent chunk of Hellickson's starts last year, don't think good fortune is the only catalyst in play.
As for Dickey, has a reigning Cy Young winner ever been less respected? The knuckleballer is ranked in the mid-teens at his position despite finishing first among all pitchers last season in fantasy points. I understand the arguments against Dickey: a move from the Senior Circuit to the uber-competitive AL East, leaving the hitter's nightmare known as Citi Field, high left-on-base percentage, the fact that he had a career-year at age 37. However, while a step back is probable, I highly doubt we are looking at a precipitous drop. His jump in Ks (from 5.78 K/9 to 8.86 in 2012) is attributed to Dickey's better understanding of how the knuckleball operates rather than dumb luck. If he's still on the board after the first seven or eight pitchers have been chosen, throw your hat into the ring for Dickey.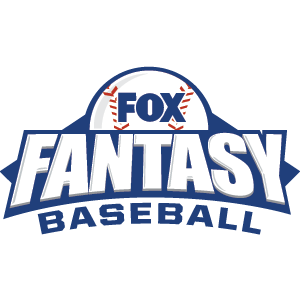 FOX Fantasy Baseball
Join or Create a Free League
Play Now!