College hoops photos of the week
Bust a move
A UNLV Runnin' Rebels cheerleader performs during Thursday's game against the University of La Verne Leopards in the second half at the Orleans Arena. UNLV defeated La Verne 91-44.
Creflo Dollar?
Seattle head coach Cameron Dollar preaches his hoops gospel to Deshaun Sunderhaus in the first half of Thursday's game in Seattle.
It hurts, coach
Washington's Hikeem Stewart looks up in pain after being injured against Seattle in the second half. Stewart left the game. Washington won 87-74.
Get up for this one
Duquesne's Andre Marhold (0) and Sean Johnson celebrate after defeating West Virginia 60-56 on Tuesday in Pittsburgh.
Whoa nelly!
Duquesne's Quevyn Winters slides out of bounds as he tries to save the ball in front of West Virginia's Gary Browne in the second half.
Strike up the band
The Duquesne Dukes band and student section fire up the crowd.
Are you sure?
This Villanova Wildcats fan raises his hands anyway to celebrate defeating the Saint Joseph's Hawks at the Pavilion, 65-61.
On the good foot
Villanova Wildcats forward Maurice Sutton celebrates causing a turnover with seconds left.
Mean rebound machine
Saint Joseph's forward Ronald Roberts Jr. pulls down a rebound during the second half.
Incoming!
Villanova Wildcats guard Darrun Hilliard goes over a media table late in the second half.
Dropping like flies
Saint Joseph's Hawks guard Carl Jones goes for a tumble during the first half.
A ballet performance broke out
 Villanova Wildcats dancers perform during the first half.
Flippin' sweet!
A Saint Joseph's Hawks cheerleader performs during the second half.
Way too excited
This Michigan Wolverines cheerleader must not realize she's at a game against Binghamton. Michigan won 67-39.
Aerial ballet
Illinois guard Tracy Abrams breaks up a pass intended for Norfolk State guard Malcolm Hawkins in the second half. Illinois won 64-54.
Read all about it
Illini fans during the introductions before the game.
Down, not out
Illinois Fighting Illini guard D.J. Richardson lays on the floor after a head injury during the first half against the Norfolk State Spartans at Assembly Hall. Richardson came back to help the Illini improve to 11-0.
We're jammin
Georgetown band members perform during Monday's game against the Longwood Lancers at Verizon Center.
Box out
The Georgetown Hoyas bulldog eats a box with the Longwood Lancers logo on it at Verizon Center.
Floor exercise
A Georgetown Hoyas cheerleader stretches prior to the game.
Cleared for takeoff
Ohio State Buckeyes forward Sam Thompson goes up to dunk over Savannah State Tigers guard Cedric Smith on Wednesday at Value City Arena. Ohio State won the game 85-45.
She's got game
Brittney Griner of the Baylor University Bears dunks during warmups before tip-off against the Oral Roberts University Golden Eagles on Wednesday at the Ferrell Center in Waco, Texas.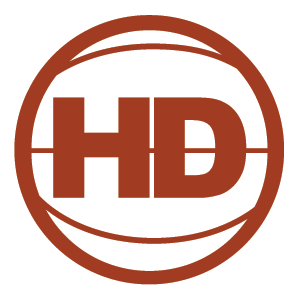 Hoops Dynasty
Recruit, Game Plan & Compete For Prizes
Play Now!