NCAA tournament Day 3 action photos
Syracuse Kansas State
Mar 17, 2012; Pittsburgh, PA, USA; Kansas State Wildcats forward Jordan Henriquez (21) is slapped in the forehead by Syracuse Orange forward Rakeem Christmas (25) after dunking the ball in the third round of the 2012 NCAA men's basketball tournament at the CONSOL Energy Center.
Dunk-alicious!
Kentucky forward Terrence Jones looks like he wants to take a bite of the ball Saturday after slamming home two of his eight points against Iowa State in Louisville. The Wildcats did take a bite out of the Cyclones, winning 87-71 to advance to the Sweet 16.
Yum-dinger!
Kentucky forward Anthony Davis (right) reaches for a loose ball during the second half of his team's victory over Iowa State on Saturday at the KFC Yum! Center in Louisville. Yes, it's called the Yum! Center.
Strip show
Iowa State forward Royce White strips the ball from Kentucky's Anthony Davis during the first half in Louisville.
Ups ... and downs
Wisconsin Badgers players celebrate their 60-57 win over Vanderbilt in Albuquerque on Saturday — as Commodores players walk glumly off the court. Wisconsin advanced to the Sweet 16.
Clutch and grab
Vanderbilt forward Steve Tchiengang (left) clings to the ball as Wisconsin guard Jordan Taylor tries to snatch it away Saturday in the first half.
Battering ram
Indiana's Victor Oladipo has his eyes on the hoop Saturday in Portland, Ore. — and he's not going to let Virginia Commonwealth's D.J. Haley stop him, even if Haley does check in at 7 feet, 250 pounds.
Comm-otion!
Vanderbilt Commodores forward Lance Goulbourne (5) and guard Kedren Johnson reach for a loose ball Saturday during their team's 60-57 loss to Wisconsin in Albuquerque.
Soar spot
Louisville forward Chane Behanan shows some nice hops to get this putback as the Cardinals survived a late New Mexico rally to advance to the Sweet 16.
Hook it up
Drew Gordon converts a short hook shot over Louisville's Gorgui Dieng, who isn't the easiest defender to shoot against.
Russ hour
Louisville guard Russ Smith, right, tries to find room to drive against what is usually a stingy New Mexico defense.
Encountering resistance
Colorado forward Andre Roberson and Baylor guard Deuce Bello battle with players for the rebound during the first half. Baylor used a barrage of three-point conversions in the second to pull away and win comfortably.
Split the difference
Baylor guard Pierre Jackson squeezes between two defenders to get off a one-handed shot during the first half. Jackson finished with 15 points in Baylor's 80-63 win.
Bay area
Baylor Bears forward Perry Jones III tries to find room to drive against Colorado forward Andre Roberson in a game that was close for a while, but not in the second half.
Never saw it coming
Murray State Racers forward Stacy Wilson only played four minutes. He didn't score, but at least he did register one strong block with authority.
He's layin' up
Golden Eagles guard Junior Cadougan scores two of his eight total points on a pretty move during this drive to the basket. In the Sweet 16, Marquette will meet the winner of Florida St. and Norfolk St., who are scheduled to clash on Sunday.
State your purpose
Murray State forward Ivan Aska only managed seven points as the Racers saw their season come to an end after a 62-53 loss to Marquette.
I got it!
Vanderbilt Commodores forward Lance Goulbourne and guard Kedren Johnson — and it looks like a few other players — reach for a loose ball in the game against the Wisconsin Badgers.
Float the ball in
Darius Johnson-Odom of the Marquette Golden Eagles goes up for a shot against Jewuan Long of the Murray State Racers.
Not without a fight
Jae Crowder of the Marquette Golden Eagles and Ivan Aska of the Murray State Racers battle for a rebound.
Just missed
Gonzaga's Robert Sacre reacts after his Bulldogs' loss in the East Regional to Ohio State. Gonzaga rallied to make the game close in the second half but lost, 73-66.
Are we having fun yet?
Gonzaga's Kevin Pangos doesn't have much room as he tries to push through the defense of Ohio State's Aaron Craft. The Buckeyes advanced to the Sweet 16 in a 73-66 victory.
Fight for it
From this unique view Gonzaga's Elias Harris and Ohio State's Jared Sullinger battle for the ball in the third round of the NCAA tournament.
Protect mode
Syracuse's Scoop Jardine keeps the ball safe as he drives past Kansas State's Angel Rodriguez. Jardine had 16 points and eight assists to lead the Orange to a 75-59 victory.
Outta here!
Syracuse's Baye Moussa Keita blocks a shot by Kansas State's Jordan Henriguez. The top-seeded Orange advanced to the Sweet 16 with a 75-59 victory.
I can't watch
Kansas State's Jordan Henriquez gets a handful from Syracuse's Rakeem Christmas while coming down after a dunk.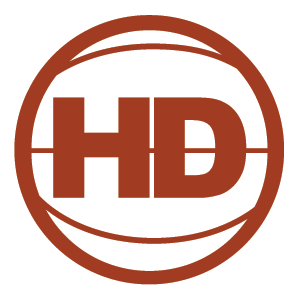 Hoops Dynasty
Recruit, Game Plan & Compete For Prizes
Play Now!