Division I men's coaching changes in 2012-13 season
Hofstra Pride coach Mo Cassara signals
CAPTION: Nov 11, 2012; West Lafayette, IN, USA; Hofstra Pride coach Mo Cassara signals a play during the game against the Purdue Boilermakers at Mackey Arena. Purdue defeated Hofstra 83-54. Mandatory Credit: Brian Spurlock-USA TODAY Sports
Ball State: Billy Taylor (left) out; James Whitford in
Ball State fired Billy Taylor on March 14. Taylor coached the Cardinals for six seasons and posted an 84-99 record. They finished 15-15 overall and 8-8 in the MAC this past season. Taylor was hired in 2007 to clean up a program coming off of a school-record 22-loss season, awaiting an NCAA ruling, and had been tainted by the former coach's accusations that racially charged letters had been left underneath his office door. On April 6, James Whitford took over in Muncie, Ind., after eight seasons working under Sean Miller at Xavier and Arizona. But Whitford is hardly a stranger when it comes to Ball State and the Mid-American Conference, having spent 11 seasons as an assistant at Miami (Ohio).
Buffalo: Reggie Witherspoon (left) out; Bobby Hurley in
Buffalo fired Witherspoon on March 15. The 14-year coach was let go a day after the Bulls suffered a 70-68 loss to Kent State in the MAC quarterfinals. The Bulls finished the season 14-20, ending a run of four winning campaigns in a row. Witherspoon went 198-228 at Buffalo, to finish tied for second with Arthur Powell (198-190) on the school list of career victories. On March 26, the school hired a college hoops icon in former Duke guard Bobby Hurley.
Drake: Mark Phelps (left) out; Ray Giacoletti in
Drake did not retain coach Mark Phelps, the school's AD announced on March 14, after his fifth season at the helm. Phelps leaves Drake with a record of 77-86. The Bulldogs never posted 20 wins under Phelps and only twice finished above .500 overall. On March 28, the school replaced Phelps with Ray Giacoletti, an assistant with Gonzaga since 2007.
Florida Gulf Coast: Andy Enfield (left) out; Joe Dooley in
In the NCAA tournament, the Eagles took the nation by storm, beating 2-seed Georgetown in the second round and 7-seed San Diego State in the third round to become the first 15 seed to make it to the Sweet 16. Enfield then cashed in with a seven-figure deal at USC. On April 17, FGCU found its man to take over Dunk City, naming Kansas assistant Joe Dooley head coach. Dooley has been at Lawrence for the past 10 seasons.
Florida International: Richard Pitino (left) out; Anthony Evans in
It's been a quick rise for Richard Pitino, the son of Hall of Fame electee Rick Pitino. After serving as an assistant with his dad at Louisville, Richard took over at Florida International prior to the 2012-13 season. After one season in Miami, during which he led his program to its first winning season in 13 years, fell a game short of the tournament, and coached against his dad in a regular-season game, Pitino on April 4 was named the new head coach at Minnesota. On April 15, FIU hired Anthony Evans to replace Pitino. Evans was a finalist for the job a year ago, before the school decided on Pitino. FIU likely will face a postseason ban next season over academic problems that began during Isiah Thomas' three-year stint on the Panthers' sideline.
Hofstra: Mo Cassara (left) out; Joe Mihalich in
After three seasons, Mo Cassara's unsuccessful and tumultuous tenure at Hofstra came to an end when he was fired on March 22. The Pride finished 7-25 this season and had four players arrested in December on burglary charges stemming from dormitory room break-ins. Cassara had a 38-59 record at Hofstra. Cassara's overall coaching mark is 60-89, including two seasons at Clark University. On April 10, the Pride hired Joe Mihalich away from Niagara after 15 seasons at the helm of the Purple Eagles. At Niagara, Mihalich went 265-203 and made five postseason appearances, including NCAA tournament berths in 2005 and 2007.
Minnesota: Tubby Smith (left) out; Rich Pitino in
Minnesota fired Smith on March 25 after the Golden Gophers were ousted in the second round of the NCAA tournament. Winning the school's first NCAA tournament game in 16 seasons wasn't enough after a wildly inconsistent season that ended with 10 losses in their last 15 games. Smith, most known for winning a national title in his first season at Kentucky, finished with a 124-81 record in Minnesota, including a 46-62 mark in Big Ten play. He guided the Gophers to the NCAA tournament in three of his six seasons, but never fulfilled the promise many expected when he was hired away from Kentucky in 2007. Minnesota hired Pitino on April 4, who was in his first season coaching FIU. Under Pitino, FIU enjoyed its first winning season (18-14, 11-9) in 13 years and reached the Sun Belt tournament championship game.
New Mexico: Steve Alford (left) out; Craig Neal in
A whirlwind March for Steve Alford began in Las Cruces, took a wrong turn in Salt Lake City and ended up with smiles in Westwood. Shortly after agreeing on a new 10-year deal with New Mexico, Alford led the Mountain West champion Lobos in Utah for the second round of the NCAA tournament. The stay was short, however, as Harvard knocked off UNM on March 21. Nine days later, he was named the new head coach at UCLA. On April 2, New Mexico looked within for its next coach, hiring Craig Neal, who served as an assistant under Alford for six seasons. Neal was the preferred choice for most Lobos fans, still raw from the way Alford left the school.
Northwestern: Bill Carmody (left) out; Chris Collins in
Northwestern fired Carmody on March 16. Carmody, who finished his 13th season at NU, ranks among the most successful Wildcats coaches with a 192-210 record, but the lack of an NCAA berth ultimately did him in. The Wildcats lost their final nine games this season to finish 13-19, missing the postseason after four consecutive NIT appearances, an unprecedented run for the Wildcats. On March 28, the school hired longtime Duke assistant Chris Collins to take over the program.
Old Dominion: Blaine Taylor (left) out; Jeff Jones in
Blaine Taylor was fired by Old Dominion University on Feb. 5 with eight games still remaining in the regular season. Taylor has the most wins in school history, compiling a 239-144 record over 12 seasons, but the team was 2-20 under his leadership this season and had lost 10 straight. The Monarchs had reached the NCAA tournament four times in the past eight seasons, winning in the first round in 2010. On April 4, Jeff Jones left American University to take over the Monarchs. In 13 seasons leading the Eagles, Jones was 212-182 and made the NCAA tournament twice. This past season, however, American won only 10 games and finished tied for fifth in the Patriot League.
Rutgers: Mike Rice (left) out; Eddie Jordan in
When an explosive video aired showing Rutgers head coach Mike Rice shoving and hitting players and yelling anti-gay slurs at them, the reaction was overwhelming. Less than 24 hours later, Rutgers announced his firing, with athletic director Tim Pernetti saying it was a mistake not to have fired him when the school first became aware of his behavior. Pernetti subsequently left his post. On April 23, after quite a lengthy courtship, Rutgers formally announced Rutgers alum Eddie Jordan as the program's new head coach. Jordan brings with him a wealth of NBA experience, having served as head coach in Sacramento, Washington and Philadelphia, and spending this past season as an assistant with the Lakers.
San Jose State: George Nessman (left) out; Dave Wojcik in
San Jose State fired Nessman on March 13 after eight seasons at the helm. The Spartans went 9-20 this season, their second straight campaign with only nine wins. Nessman had an 86-161 record in his tenure. The school brought in first-time head coach Dave Wojcik to take over the team on April 2.
Siena: Mitch Buonaguro (left) out; Jimmy Patsos in
Siena fired Buonaguro on March 12 after an 8-24 record this season that tied the school record for losses. Buonaguro went 35-59 in three seasons with the Saints, never finishing a season with a winning record or in the top half of the Metro Atlantic Athletic Conference. Loyola's Jimmy Patsos was announced as the new coach on April 3.
Texas Tech: Chris Walker (left) out; Tubby Smith in
Chris Walker, who served as the Red Raiders' interim coach for the 2012-13 season after Billy Gillispie resigned in September, led his team to an 11-20 record on the season. But despite the support of his players, he was not retained as Texas Tech tabbed Tubby Smith as its new coach, shortly after Smith was fired by Minnesota.
UCLA: Ben Howland (left) out; Steve Alford in
After 10 seasons, Ben Howland was let go by UCLA on March 24. After leading the Bruins to three consecutive Final Fours from 2006-08, Howland saw the good times go south. UCLA failed to make the NCAA tournament in two of his final four seasons, and the Bruins were bounced in their first tourney game this season in an embarrassing 20-point loss to Minnesota. Howland finished with 233 wins. On March 30, the Bruins hired Steve Alford away from New Mexico to replace Howland.
UMKC: Matt Brown (left) out; Kareem Richardson in
Missouri-Kansas City fired basketball coach Brown on March 12 after six seasons, and with the program poised to leave the Summit League for the Western Athletic Conference. Brown was 64-122 with the Kangaroos, including an 8-24 record this season. The new coach is longtime assistant Kareem Richardson.
USC: Kevin O'Neill (left) out; Andy Enfield in
USC fired O'Neill on Jan. 14 with the Trojans 7-10 overall and 2-2 in the Pac-12. O'Neill had taken over a troubled program and returned USC to the NCAA tournament while producing winning records twice in 3 1/2 years. The Trojans did go 6-26 last year while setting a USC record for losses. O'Neill, who had a 48-65 record at USC, was replaced in the interim by veteran assistant Bob Cantu. Andy Enfield, the coach who guided tourney darling FGCU to the Sweet 16 and caused a stir with stories about his former model wife, took over the USC job.
Other coaching changes
For the latest list of all Division I coaching changes in 2013, click here.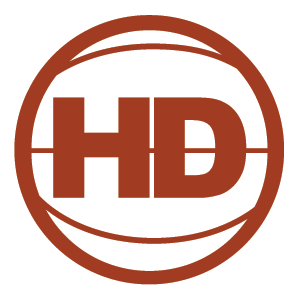 Hoops Dynasty
Recruit, Game Plan & Compete For Prizes
Play Now!