A smoking hot wife and wagging tongues — one last look back at FGCU
TURN BACK THE CLOCK
Amanda Marcum, wife of Florida Gulf Coast head coach Andy Enfield, answers a question during practice for a regional semifinal game in the NCAA college basketball tournament, Thursday, March 28, 2013, in Arlington, Texas. Florida Gulf Coast faces Florida on Friday.
Thanks for the memories, FGCU
Rim-rattling dunks that harken back to Phi Slama Jama. Tongue wagging a la Jordan. A Maxim model for a team mom who took a page or two out of the Katherine Webb playbook. Sure being the first 15 seed to dance into the tournament's second weekend is significant enough to make you a Cinderella for all time. But it was the way the Florida Gulf Coast Eagles did it — acting (and playing) like they belonged on the floor with anybody — that will cement their place in history. Though the run came to an end Friday night, take one quick trip down short-term memory lane and relive that mid-major magic.
Where to begin?
Where else? During the Eagles' second-round upset of Georgetown, the world was introduced to Amanda Marcum Enfield, the former Maxim model who is married to coach Andy Enfield. Before long, she was a social-media sensation. After the Eagles took down San Diego State in the third round, Andy was on every TV station in America — and stories like their first date at Taco Bell became the anecdotes of the week.
Sherwood's Southeast swagger
The Southeast is football territory. But don't tell that to FGCU guard Sherwood Brown. The charismatic Brown was the poster boy for the Eagles, wagging that tongue through the first weekend in Philadelphia as the Eagles flew around, through, and particularly over, Big East power Georgetown and recent tourney regular San Diego State out of the Mountain West. The Miami Heat were in the midst of one of the most dominant runs in NBA history, and the only difference in watching these guys play was the color in uniform.
Who needs Blake & CP3?
Lob City is so L.A. Fort Myers, Fla., is all about Dunk City. According to their coach Andy Enfield, this 'new' brand of high-flying, small-school antics was really nothing new at all. In fact, the Eagles and their gym earned the name Dunk City long before their tournament run.
And it caught on quickly
People took this Dunk City thing seriously. Now given, this hairdo makes sense when you consider this guy is an FGCU cheerleader. But please explain this tattoo.
THIS is Dunk City
No dunk rocked the tournament — and brought Dunk City into the mainstream — like this Chase Fieler alley-oop that sealed the upset of Georgetown. In case you didn't see the dunk of the tournament, check it out!
They can get up on D, too
As Eagles forward Eric McKnight showed San Diego State guard James Rahon during their third-round game on March 24 in Philadelphia. FGCU won that one, 81-71.
And the fun really begins
After making it through the first weekend, everybody wanted a piece of America's most famous 15 seed. Here, guard Brett Comer turns the tables on a news reporter during practice Thursday, the day before the Eagles' Sweet 16 game against Florida at Cowboys Stadium in Arlington, Texas.
America's next top coach
Head coach Andy Enfield was perhaps the most popular figure from FGCU this past week, and if you didn't hear him speak, you weren't watching TV (he wasn't only on the sports channels). And if you think he's going away now that the Eagles are done playing, think again. Chances are, his name will be tossed about as big-time schools look to fill some big-time openings.
America's used-to-be top model
Remember how we said Amanda Marcum Enfield used to be a Maxim model? We weren't kidding? I mean, we really weren't kidding.
Man of the people
Enfield is no dummy. He played hoops at Johns Hopkins and got an MBA at Maryland. Along with coaching, he made millions upon millions in business ventures. Oh yeah, and he also married a lingerie model. So when his team hit the national scene, he wasn't forgetting about the little guy. The most famous little-school coach made sure to pose with fans like Wei Kung after practice a day before the team's Sweet 16 game against Florida.
Bringing Dunk City to Big D
During that same Sweet 16 practice, FGCU guard Sherwood Brown shows the people in Cowboys Stadium where the term Dunk City comes from. We believe, we believe.
A nation of believers
Hey, they're called Cinderellas for a reason.
Man, these fans really believe
When the Eagles got to the Sweet 16, they brought an army of believers with them. Not only did Cinderella come, but this guy showed up with cleverly placed product placement on his sign. Are a new line of FGCU shoes on their way? Or maybe Nike's branching out to lingerie?
And they got a cool mascot, too
Pretty tough to outlast that cute Georgetown Hoya in the NCAA tournament, but this year was all about the Eagle.
And they brought the spirit, too
Yup, the FGCU cheerleaders did their best to keep the fans as pumped as the players, as difficult as that may be. That is, until ...
... the bitter end
There's no doubt this 15-seed's run will live on in college basketball lore for generations to come. But despite the unexpected success and the accompanying acclaim, it was difficult to not get up in the moment of Friday night's 62-50 Sweet 16 loss to Florida. Indeed, it was a bitter pill to swallow. But the bitterness will only last so long.
We shall not forget
What we will ultimately remember is a band of unknowns coming together to dominate college basketball, if only for a week. And we'll remember her.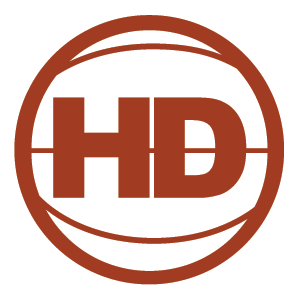 Hoops Dynasty
Recruit, Game Plan & Compete For Prizes
Play Now!