Hey Reb Mascot
Mar 9, 2012; Las Vegas, NV, USA; UNLV Rebels mascot Hey Reb performs after a timeout called by the New Mexico Lobos in the first half of the semifinal round of the 2012 Mountain West Tournament at the Thomas & Mack Center.
It's tournament time!
The NCAA tournament is finally here, and that means it is time to fill out your brackets. Traditionally, you might try to pick your Final Four based on gut instincts about who will win each matchup. If you find yourself struggling to make your picks, here's another set of criteria to use.
Pick the No. 1 seeds
You can rest easy picking Kentucky as the best No. 1 seed. Kentucky is solid on offense and defense. Anthony Davis is also living up to the hype ... and that speaks volumes. Final Four: Kentucky, Syracuse, UNC, Michigan State
Choose four Cinderella hopefuls
The No. 12 seed is the spot that traditionally gets the first upset or two in the tournament, which is why we went there for our likely Cinderella. And first on our list? VCU. VCU has extensive experience as a Cinderella team after making it to the Final Four last year. It's not far fetched to see VCU making a run again ... Final Four:  VCU, Harvard, Cal/South Florida, Long Beach State
Best mascot: South Dakota State Jackrabbits
The Syracuse Orange, whose mascot is a big orange ball, definitely ran a close second to the South Dakota State Jackrabbits. And we'd be remiss for not mentioning that the Gaels of St. Mary's feature prominently in the conversation. The Florida Gators represented the most traditional mascot in the group. But in the end, how can you go against a jackrabbit? Final Four: South Dakota State, Syracuse, St. Mary's, Florida
Best campus life: Florida State
College towns can provide the best campus atmosphere. Then add Florida's weather to that equation and you've got a winner in Florida State. Final Four: Florida State, Colorado, San Diego State, Florida
Best uniforms: Long Beach State
Long Beach State is the only team in the tournament able to claim they've been outfitted by a bonafide rap star. Not only did Snoop Dogg have a hand in LB State's uniforms this season, but the colors aren't bad either. Final Four: Long Beach State, Kansas State, Baylor, UNC
All-academic pick: Harvard
Basketball isn't just about physical play, it's also about how smart you are on the court. Harvard has long been one of the kings of collegiate academics so you can't go wrong picking the Crimson. Final Four: Harvard, Notre Dame, Georgetown, Virginia
Best coiffed coach: Kentucky
Kansas State's coach Frank Martin sports a tidy lineup and Purdue's Matt Painter and Michigan's State's Tom Izzo keep their hair well-combed but Coach Calipari expertly works the slicked back hair situation. His Kentucky Wildcats might be under some pressure in the tournament, but Cal can rest assured that he won't have one hair out of place. Final Four: Kentucky, Kansas State, Purdue, Michigan State
Best mid-majors pick: Gonzaga
Every year, Gonzaga makes its way to the tournament. Once again, Gonzaga heads the list of mid-majors that have a shot to do well in the tournament. It's always fun cherring for an underdog. Final Four: Gonzaga, Creighton, Murray State, Wichita State
Best city pick: UNLV
There are quite a few great American big cities represented in the tournament this year, but UNLV is in Las Vegas. Does anything else need to be said? Final Four: UNLV, Cincinnati, Georgetown, St. Louis
Best football school: Alabama
Could Alabama's basketball team eclipse its football program? Maybe during the tournament but after that, the Crimson Tide's hoops stars will just have to once again accept that they are second-best at 'Bama — or start strapping on the pads for spring football practice. Final Four: Alabama, Wisconsin, Notre Dame, Florida
Best past winners: Duke
Past winners seemed to have lost some of that winning form with teams stumbling during the conference championships. That being said, we're still going with Duke on this one. Mike Krzyzewski knows how to win, which is why he could easily do it again. Final Four: Duke, Syracuse, Georgetown, Michigan State
Best "Where is that?" pick: St. Bonaventure
St. Bonaventure is in the tournament mix this year. You might find yourself having to look up where St. Bonaventure is located. To save you the trouble, it's in western New York. You're welcome. Final Four: St. Bonaventure, Lehigh (Pennsylvania) , Saint Mary's (California), Davidson (North Carolina)
Best food: LIU Brooklyn
There is some great food in this country — barbecue from Texas, New York pizza and Philly cheesesteaks. We know this may be one of our more controversial picks, but when it comes down to it, you can never go wrong with New York-style pizza. No utensils, no mess. Just fold that piece in half and go. Final Four: LIU Brooklyn, Texas, Xavier (Cincinnati), Temple (Philadelphia)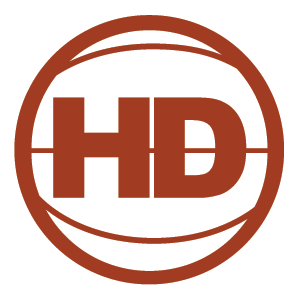 Hoops Dynasty
Recruit, Game Plan & Compete For Prizes
Play Now!