University of Connecticut's Maya Moore
Connecticut's Maya Moore, right, Tina Charles, center, and Kalana Greene, left, during a quarterfinal game of the NCAA college Big East Conference women's basketball championship in Hartford, Conn., Sunday, March 7, 2010.
Pure greatness
LeBron James and the Heat's impressive 27-game winning streak (which ended with Wednesday night's loss to the Bulls) is one of the most eye-popping in history. Take a look at some other memorable runs from across the sports landscape.
UConn women's basketball, 90, 2008-2010
Head coach Geno Auriemma and the UConn women's team picked up the all-time longest college basketball winning streak in 2010. It started with a win over Georgia Tech in November 2008 and ended with a loss to Stanford at the tail end of 2010. The Cardinal also handed the Huskies their last loss before the streak started, in the 2008 Final Four.
UCLA Bruins basketball, 88 games, 1974
On Jan. 19, 1974, Notre Dame beat UCLA in South Bend by one point, ending the Bruins' unbeaten streak at 88 games. The team's winning ways, which lasted almost three years, also included three of the seven consecutive titles the team won between 1967-73 for legendary coach John Wooden.
Los Angeles Lakers, 33 wins, 1971-72
The team, led by Wilt Chamberlain, began their winning streak in November, didn't lose in December, and finally folded to the Milwaukee Bucks in early January. Their 33-game winning streak was the biggest in professional sports and helped the Lakers to 69 wins that season, a record that stood until the Chicago Bulls picked up 72 wins in 1995-96.
Edwin Moses, 122 wins, 1977-87
Beginning in 1977, there was no one that could hurdle over Edwin Moses. But after nine years, nine months and nine days, the two-time Olympic gold medalist tripped in the final hurdle of a race, losing to American Danny Harris by .13 seconds. And he still holds 26 of the 100 fastest times in his event, the 400 meter hurdles.
Richard Petty, 10 wins, 1967
In 1967, Richard Petty raced to a national championship by winning 27 races that year, including 10 in a row from August to October of that season. His performance that season earned him the nickname "The King" -- a name that fans still know him by today.
Byron Nelson, 11 tournaments, 1945
In 1945, Byron Nelson won 11 tournaments in a row for a total of 18 tourneys that year -- both records are still unbroken. And while some critics say the streak was earned against a depleted field due to World War II, Nelson still had to fight off golfers like Sam Snead and Ben Hogan to put his name in the record books.
Indianapolis Colts, 23 regular-season wins, 2008-09
When they finally lost in December 2009, the Colts not only gave up the most regular-season wins in a row but also a bid at an undeafted season. When the dust settled, Indy ended the season with a 14-2 record on their way to a Super Bowl appearance against New Orleans.
Philadelphia Flyers, 35 undefeated games, 1979-80
Sure, this record includes ties, but there's no arguing that the Flyers went almost three months without dropping a game. The run helped secure them a playoff spot and they made it as far as the Stanley Cup Final before losing the Cup to the New York Islanders.
Rocky Marciano, 49 wins, 1947-56
Rocky Marciano retired in 1956 as the only heavyweight boxing champion to leave the spot undefeated. His 49 wins -- 44 knockouts and five decisions -- included a four-year run as the world heavyweight champion from 1952-56 after beating Jersey Joe Walcott.
Martina Navratilova, 74 matches, 1984
Beginning on Feb. 20, Martina went on a tear, winning 74 matches and taking 13 tournament titles before being defeated on Dec. 9 in the Australian Open semifinal round. During the streak, her tournament wins included Wimbledon, the U.S. Open and the French Open as part of another major streak in her career: six consecutive Grand Slam titles.
Oklahoma Sooners, 47 wins, 1953-57
Under Bud Wilkinson, the Sooners built up a streak that still hasn't been broken and picked up two national championships -- in 1955 and 1956 -- in the process. During the streak, the team included center Kurt Burris, who finished second in the race for the 1954 Heisman Trophy.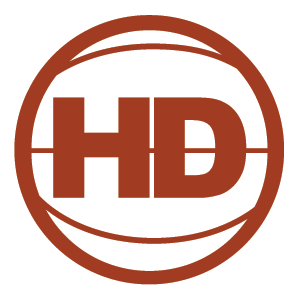 Hoops Dynasty
Recruit, Game Plan & Compete For Prizes
Play Now!