College hoops weekend action gallery
MOB SCENE
Butler forward Roosevelt Jones celebrates hitting the game-winning shot against Gonzaga in an NCAA college basketball game Saturday, Jan. 19, 2013, in Indianapolis. Butler won 64-63.
Wildcat sandwich
Hoosiers forward Cody Zeller (left), guard Jordan Hulls and Wildcats center Alex Olah fight for a loose ball on Sunday at Welsh-Ryan Arena. Zeller and Hulls combined for 36 points in Indiana's 67-59 win over Northwestern.
This is cake
Northwestern's Tre Demps goes for an open layup against Indiana's Christian Watford and Jordan Hulls during the second half on Sunday at Welsh-Ryan Arena. Demps finished with 11 points, but it wasn't enough to hold off the Hoosiers, who defeated the Wildcats 67-59.
What sport is this?
NC State's Scott Wood lets his legs do the defending against Clemson's Jordan Roper on Sunday at PNC Arena in Raleigh, N.C. Wood had 11 points in the Wolfpack's 65-62 win over the Tigers.
Ball battle
NC State's Lorenzo Brown battles for a loose ball with Clemson's Rod Hall on Sunday at PNC Arena. Brown finished with five points on 2-of-6 shooting in the Wolfpack's 65-62 win over the Tigers.
B.M.O.C.
Butler forward Roosevelt Jones is mobbed after he hit the game-winning shot against Gonzaga on Saturday in Indianapolis. Butler won 64-63.
Not going there
Syracuse forward C.J. Fair (5) blocks the shot of Louisville center Gorgui Dieng (10) Saturday at the KFC Yum! Center. Dieng finished with only four points in No. 1 Louisville's 70-68 loss to Syracuse.
My ball!
St. John's guard Jamal Branch battles for the ball with DePaul's Brandon Young on Saturday at the Allstate Arena. Branch scored 18 points to lead St. John's to a 71-62 victory over DePaul.
Face off
Florida State's Okaro White and Virginia's Jontel Evans exchange words in the second half on Saturday at John Paul Jones Arena. Both players were assessed technical fouls, and the Cavaliers won 56-36.
With authority!
Rutgers guard Eli Carter aggressively goes to the rim over Notre Dame's Scott Martin on Saturday at the Purcell Pavilion. Carter finished with a team-high 20 points, but Rutgers fell to Notre Dame in a last-second loss, 69-66.
Get low . . . real low
Kentucky's Jarrod Polson controls the ball against Auburn's Josh Wallace Saturday at Auburn Arena. Kentucky cruised to a 75-53 win.
Elbow, meet head
Iowa's Mike Gesell goes for a block against Wisconsin's Ben Brust in the first half on Saturday at Carver Hawkeye Arena. Brust finished with seven points on 3-of-5 shooting, but it wasn't enough to hold off the Hawkeyes, 70-66.
Fly by
Sooners guard Je'lon Hornbeak (5) dribbles past Wildcats guard Martavious Irving (3) during the Sooners' 69-60 loss at Bramlage Coliseum. Hornbeak finished with three assists and five points.
That's a stretch
Kansas guard Elijah Johnson attempts to shoot over Texas Longhorns center Cameron Ridley on Saturday at the Frank Erwin Special Events Center. Johnson struggled, scoring six points on 1-11 shooting, but the Jayhawks pulled out a 64-59 win.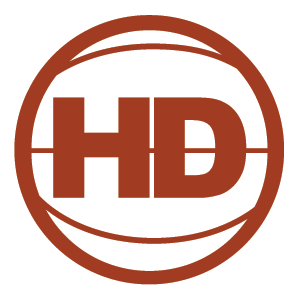 Hoops Dynasty
Recruit, Game Plan & Compete For Prizes
Play Now!