IN A VAN
Arizona head coach Sean Miller reacts after the Wildcats were called for a foul in the second half of an NCAA college basketball game against Clemson at Littlejohn Coliseum in Clemson, S.C. on Saturday, Dec. 8, 2012.
Vegas party
Even with only one good arm, UNLV's Mike Moser (far left) nearly rips the shirt off of teammate Demetris Morant while Daquan Cook looks on as the Rebels celebrate near the end of their game at Cal on Sunday. UNLV won, 76-75, on a last-second shot, but lost top rebounder Moser to a dislocated elbow.
That's more like it
The Rebels manage to keep their clothes on as they walk off the court following Sunday's win. Anthony Marshall (No. 3) had 13 points and fired the potential game-winning shot . . . which Marshall missed, but Quintrell Thomas followed with the game-winning put-back.
More than just his emotions on his sleeves
Milwaukee forward James Haarsma reacts after missing a basket during the second half of Sunday's 84-50 loss to DePaul in Rosemont, Ill.
Monumental dunk
OK, so Minnesota's Rodney Williams Jr. slams what seems like a meaningless dunk — 2 of his 13 points in a 71-57 win at USC on Saturday night. But the win gave Gophers coach Tubby Smith his 500th career win.
He's the man
Well, one of them anyway. West Virginia's Deniz Kilicli (No. 13) points to Kevin Noreen as they walk off the court following Saturday's dramatic 68-67 win at home over Virginia Tech. But while Noreen did have a double-double (14 points, 12 rebounds), Juwan Staten was the final hero, scoring the game-winner with 3.4 seconds left.
Out of the shadows . . .
Comes the nation's best team, the top-ranked Indiana Hoosiers. On Saturday, poor Central Connecticut State found out firsthand why Indiana has the No. 1 ranking, falling 100-69 in Bloomington. The player whose shadow you see is Victor Oladipo. He finished with 15 points and nine rebounds.
I can't watch
You can't blame Tennessee State's Kellen Thornton for covering his face on Saturday after fouling out against Missouri. The host Tigers (ranked 12th in the nation) struggled in the first half but pulled away in the second half against the visiting Tigers (unranked), winning 68-38 in Columbia, Mo.
When upsets happen ...
The clothes apparently come off in Ypsilanti, Mich., as Eastern Michigan University students rush the court following the Eagles' 47-44 win over Purdue at home Saturday.
Self-less teammates
The Kansas Jayhawks are ranked ninth in the nation and unbeaten at home. So why all the emotion in the closing moments of a 90-54 win over Colorado at Lawrence, Kan., on Saturday? Well, because little-used Tyler Self, the son of coach of Bill Self, hit his lone shot of the game.
Concentrate . . . concentrate . . .
When you travel to Haas Pavilion to face the Cal Golden Bears, you have to deal with a student section that has some big mouths — and heads, it seems. Alas, UNLV overcame the distractions to beat the Bears 76-75 on Sunday.
Penn not mightier
Despite the efforts of Pennsylvania Quakers cheerleaders, the Ivy League school fell to Villanova at home on Saturday, 68-55.
State champs
Brigham Young Cougars head coach Dave Rose raises the Deseret First Duel trophy as he is lifted by his players after they beat the Utah Utes in Provo, Utah, on Saturday, 61-58.
Flippin' out!
BYU cheerleaders do synchronized back flips to celebrate a free throw against Utah on Saturday night. They must have been tired by the time the game was over — the Cougars made 16 of 23 free throws in the 3-point win.
No whammies! No whammies!
The Gonzaga faithful tried nearly everything they could on Saturday to hold off Brandon Paul and his 13th-ranked Illinois Fighting Illini, but ultimately their beloved and 10th-ranked Bulldogs fell in Spokane, Wash., 85-74.
Flexing the muscle
Clemson guard Adonis Filer celebrates during Saturday's second half against Arizona at J.C. Littlejohn Coliseum in Clemson, SC. The No. 8 Wildcats turned out to be the stronger team, however, using a late run to take down the Tigers, 66-54.
Mom must be proud
Hey, students have to blow off steam somehow. Might as well do it dressed up as a do-it-yourself superhero at a basketball game on a Saturday night. Too bad this guy's Gonzaga Bulldogs didn't play with the same passion.
Gonna get you fired up
The Villanova Wildcats huddle before playing the Pennsylvania Quakers at the Palestra in Philadelphia, Penn. Villanova defeated Penn 68-55.  
Fly girl
An Indiana Hoosiers cheerleader does a backflip during Saturday's game against the Central Connecticut State Blue Devils at Assembly Hall. Indiana defeated Central Connecticut State 100-69.
Leading the cheers
Northwestern Wildcats guard Reggie Hearn reacts after making a basket and being fouled against the Butler Bulldogs during the first half at Welsh-Ryan Arena.
Face it
Clemson student Bre Przestrzelski gets her face painted prior to Saturday's game between the Tigers and the Arizona Wildcats at J.C. Littlejohn Coliseum.
Big man on campus
Gonzaga students hold up signs, including one for Kevin Pangos, who hit a game-winner last week, during Saturday's game against the Illinois Fighting Illini during the first half at the McCarthey Athletic Center.
Hey, lil' fella
Syracuse forward James Southerland talks to a ballboy prior to Saturday's game against the Monmouth Hawks at the Carrier Dome.
Cute Ducks
Oregon cheerleaders cheer at halftime against the Idaho State Bengals at Matthew Knight Arena.
Hang time
North Carolina Tarheels forward J.P. Tokoto goes in for the dunk during the second half against the East Tennessee State Buccaneers on Saturday. North Carolina won 78-55.
Bend the rim
Notre Dame forward Cameron Biedscheid dunks in the second half against the Brown Bears at the Purcell Pavilion. Notre Dame won 84-57.
Good times
Arizona's Mark Lyons, left, celebrates with Nick Johnson after Johnson was fouled on the road against Clemson. The Wildcats left Clemson with a 66-54 win.
Angry eyes
Arizona head coach Sean Miller reacts after the Wildcats were called for a foul against Clemson. Clemson goes on to lose 66-54.
Strike a pose
St. John's Red Storm head coach Steve Lavin does his best Heisman Trophy pose on Saturday against the Fordham Rams at the MSG Holiday Festival at Madison Square Garden. St John's won 58-47.
Marquette remembers
Marquette's Chris Otule wears a patch honoring former Marquette college basketball coach Rick Majerus on his jersey during the game against Wisconsin on Saturday. Milwaukee-born Majerus died Dec. 1 of heart failure at the age of 64. He served as head coach at Marquette, Ball State, Utah and, after a few years working as an ESPN commentator, Saint Louis for the past five seasons.
No layups
Minnesota Trevor Mbakwe (32) blocks a shot by USC's Aaron Fuller on Saturday. The 14th-ranked Golden Gophers beat home team USC 71-57.
Excuse me
Ohio State Buckeyes forward Deshaun Thomas (1) goes for the stretch around the back of North Kentucky Norse guard Ethan Faulkner. Ohio State won the game 70-43.
Going for it
Colorado Buffaloes guard Xavier Talton (3) tries to save a ball against the Kansas Jayhawks Saturday at Allen Fieldhouse. Ninth-ranked Kansas goes on to win 90-54.
Honoring Majerus
Marquette head coach Buzz Williams wears a black turtleneck in honor of former coach Rick Majerus during Saturday's game against Wisconsin on Saturday. Marquette wins 60-50.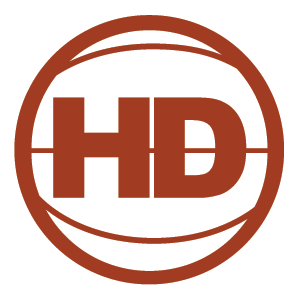 Hoops Dynasty
Recruit, Game Plan & Compete For Prizes
Play Now!