Russell Wilson Invites High-Schooler to Elite 11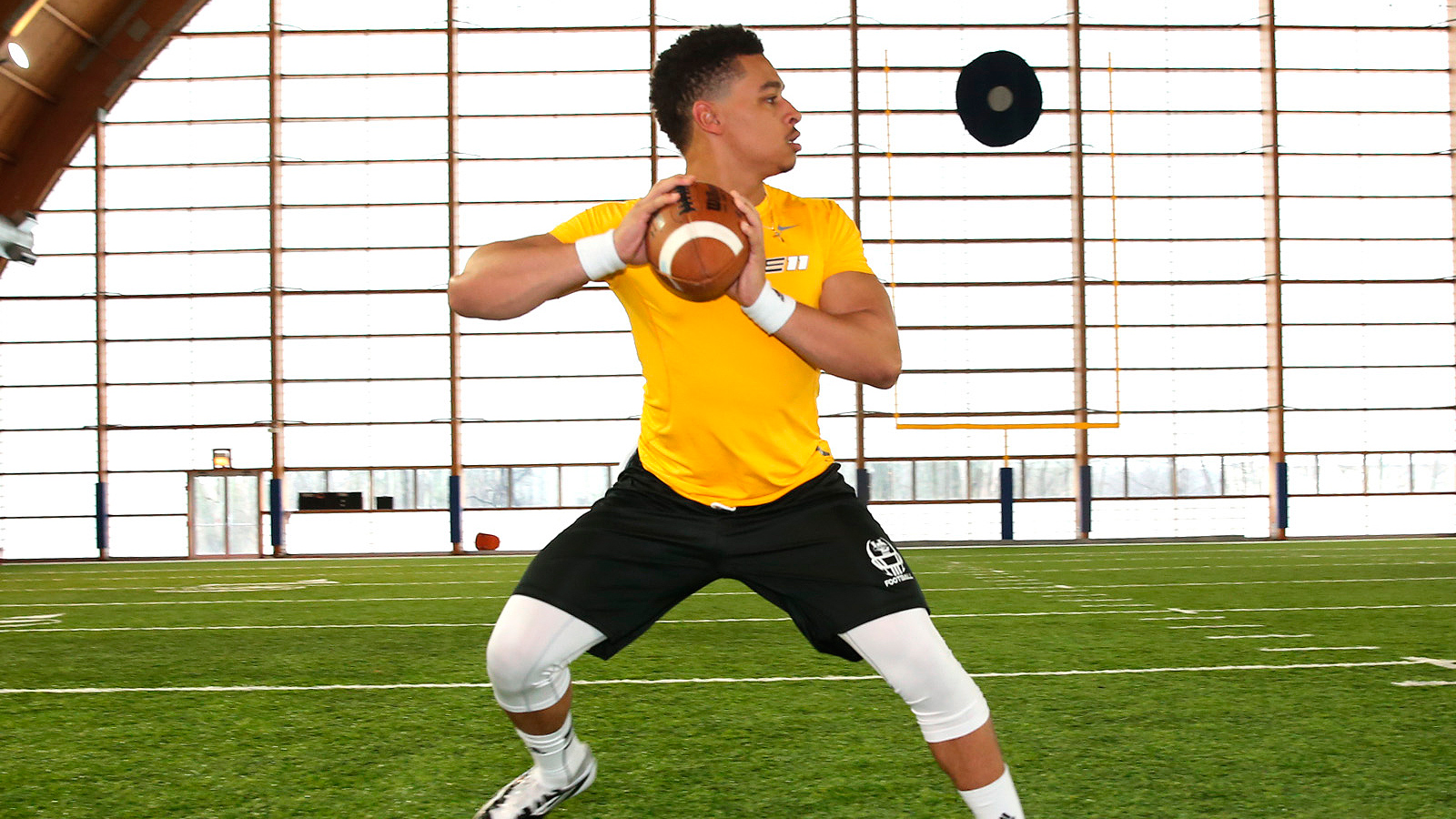 At 5-foot-10, 195 pounds, Ryan Brand has never been big on paper or in person, but has always thrown the football as well as anyone he is up against in a camp setting. His height has meant that he has had to go out and earn everything he has, including going to three Elite 11 Regionals (Chicago, Washington D.C. and Ohio) before finally earning an invite to the big event in Oregon.
Not only did he receive the honor of being selected, but one of his idols, and the player he is most frequently compared to, Seattle Seahawks signal caller Russell Wilson, broke the news to him on Twitter.
On behalf of HC @TDESPN it is my honor to extend the 17th @Elite11 Finals invite to @RBrand16 #KeepClimbing @qbcentric

— Russell Wilson (@DangeRussWilson) June 9, 2014
Wilson proved that you don't have to be 6-foot-5 to be a successful quarterback when he won a Super Bowl after years of being doubted and passed over. Brand, after throwing it well time and time again at camps and in games, still has just one FBS offer from Air Force. He will compete among 17 other quarterbacks, all of whom have committed to, or have offers from major BCS programs. But at each of the regionals, he faced similar competition yet was able to catch the eye of the staff.
"I'm a competitor," Brand says, "so anywhere I go, I'm going to compete. To be able to compete with the top kids out here is just an awesome feeling."
Brand was naturally very excited and honored by the news:
So blessed to be invited to the @Elite11 Finals!! Words can't even explain how I feel! #thankful

— Ryan Brand (@RBrand16) June 9, 2014
He will now have an opportunity in early July to prove he belongs among the best and earn more offers potentially in the process. After what we've seen of him this spring and summer, it is hard to bet against him.