Michigan Basketball: Three Takeaways from the Virginia Tech Loss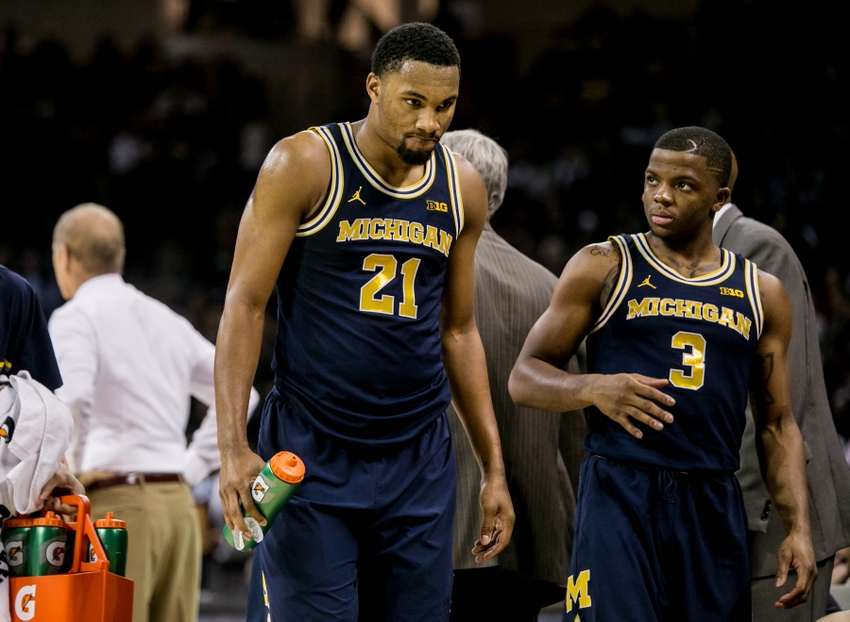 It was defense and hero ball that hurt Michigan basketball Wednesday night against Virginia Tech. Here are a few takeaways from that loss.
It was a nail-biter Wednesday night, with Michigan basketball falling to the Virginia Tech Hokies, 73-70.
In short, Michigan failed to build on the momentum of its win over Mount Saint Mary's on Saturday. This loss marked another setback for John Beilein's program, coming a week after a disheartening loss against South Carolina.
Against the Gamecocks, a lackluster Michigan offense was the reason for a poor showing. This wasn't the case against the Hokies, as Michigan looked primed to dominate early on. The Wolverines' biggest lead was 13 points, coming off a 3-pointer by a hot-shooting Derrick Walton Jr. While the lead wouldn't get that big again, the Wolverines went into halftime up 9.
However, Michigan should have seen the Hokie attack coming. After scoring just 10 points in the first 10 minutes, Virginia Tech began taking the ball to the hoop. Michigan defenders struggled all night, often closing out too hard on the perimeter. This allowed the Hokies to get to the basket, with the Wolverines struggling to stay in front of their assignments.
Virginia Tech took advantage of this, never losing faith despite not leading for the majority of the game.
Michigan went up 10 with 8 minutes to go, but the Hokies clawed back behind the scoring of Zach LeDay. They took their first lead with 1:50 left to play, and the Wolverines couldn't recover from the shock of letting the game slip through their hands.
Both Zak Irvin and Duncan Robinson had attempts to take the lead or tie the game, but neither shot fell through.
Take a look at three takeaways from the game, with in-depth looks at Zak Irvin, Mo Wagner, and ball screens.
Since arriving at the University of Michigan, Zak Irvin has been up and down for the Wolverines. A touted recruit, he proved to be a key cog in the Elite Eight run his freshman year.
Since then, injuries have made it difficult for Irvin to reach his ceiling. It doesn't help that Michigan has lacked other go-to scoring options, driving down his shooting percentages. At times, he has looked like a brilliant shooter and capable wing. On other occasions, he has a tendency to look for his own shot no matter how difficult that proves.
Wednesday's game was just the latest example in a tale of two Irvins. The senior scored Michigan's first bucket of the game, confidently hitting a 3-pointer. Then he hit a jumper off the dribble. Not long after that, he made one from 3-point land with a defender draped all over him.
The Hokies had to start closing hard to Irvin, and he responded by taking it to the basket. It was sound basketball, Irvin taking what the defense gave him. He would go into the half with 15 points, shooting an efficient 6 of 8 from the field.
Sadly, this would not continue into the second half. Irvin would end up with 23 points; his second-half numbers were dismal. He would only hit four more shots while attempting 12, a far cry from his first half.
And then, with Michigan down and needing a bucket, Irvin forced a shot that never really had a chance.
Irvin's 23 points were the most he has scored since his sophomore year. For a team that relies heavily on ball movement and shooting, Irvin will need to prove he can be a go-to option for a quick score. If he can replicate his first-half performance for 40 minutes, Michigan will be able to contend in the Big Ten.
If you follow the NBA, chances are you've heard of Kristaps Porzingis. Even if you don't follow the league, you still might know the 7-foot-3 giant with never-ending arms. He is considered a unicorn, the rare big man who can shoot and make plays off the dribble.
It might be a stretch to compare Mo Wagner to Porzingis, especially since Michigan's German import is 5 inches shorter than his Latvian counterpart. Yet stats like this are eye-opening: Wagner is shooting 54 percent from deep this year. He won't take a ton of attempts, but this dimension makes Wagner even more dangerous when receiving the ball at the top of the key.
In fact, his progression may alter how Beilein runs his offense. At one point on Wednesday, Wagner received a pass just above the 3-point line. He pivoted to pass, found no one open, and put the ball on the floor to score a left-handed layup. His giant stride meant he only needed a few steps to reach the bucket.
Michigan has long been adverse to giving big men the ball in the post. It doesn't really mesh with the four-out, perimeter-oriented offense that it runs. Despite that, the Wolverines have made a point of getting Wagner the ball on the block. It's clear Wagner put in off-season work on his post-up game, now able to free himself with ball fakes. He also has become an expert at finishing reverse layups, beating big men on the baseline to score.
His rebounding numbers need to improve, but Wagner is clearly gifted offensively. He scored 11 points on six shots yesterday, and with a 60 percent shooting percentage, he is making the case he should get the ball more often.
The above photograph displays one of the reasons Michigan has been successful on offense this season. One player resides in the corner, in this case Walton. Another player has the ball on the wing, with a big man standing at the top of key, as shown by Irvin and Mark Donnal.
This provides several options for the ball handler. In this iteration of the play, Irvin uses the screen off the dribble. Last night, these same types of screens freed Irvin up for mid range jumpers in the middle of the court, one of his favorite shots. If he isn't open, he can swing the ball back to Walton, who will rotate over to replace him. Walton can also run the baseline to the opposite side, ready for a skip pass from Irvin.
However, the most lethal form of this play involves minimal dribbling and is recognizable to most diehard Wolverine fans. A Beilein staple is the dribble hand-off. The picture above again helps demonstrate the concept.
Instead of Irvin using the screen off the dribble, Walton would come up to receive the ball. After that, Donnal sets a screen for Irvin, who will recieve the ball on the wing opposite Walton. At this point, Irvin can flare out for the shot or take advantage of his man being slowed by Donnal's screen.
Michigan executed this to perfection last night, with Muhammad-Ali Abdur-Rahkman taking full advantage of the driving lanes it opened up. This is something the Wolverines should go back to if their offense stagnates into hero ball.
This article originally appeared on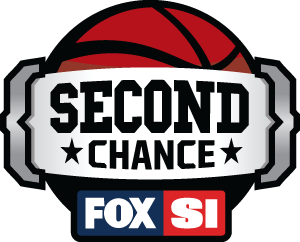 Second Chance
Busted bracket? Enter the FOX / SI Second Chance
Play Now!