Reaction to John Wooden's death
Reaction to John Wooden's death Friday:
"It's kind of hard to talk about Coach Wooden simply, because
he was a complex man. But he taught in a very simple way. He just
used sports as a means to teach us how to apply ourselves to any
situation. He set quite an example. He was more like a parent
than a coach. He really was a very selfless and giving human
being, but he was a disciplinarian. We learned all about those
aspects of life that most kids want to skip over. He wouldn't let
us do that." —
Kareem Abdul-Jabbar
"Coach Wooden was more than a Hall of Fame basketball player
and coach; he was an incredible man whose dedication and
leadership on the court inspired generations of Californians. He
meant so much to Los Angeles, California and the entire
basketball community around the world. Maria and I extend our
thoughts and prayers to his loved ones as they remember the
extraordinary life of this coaching legend." —
Calif. Gov. Arnold Schwarzenegger
"My reaction is sadness, yet at this point we have to
celebrate maybe the most important guy in the history of the
game. There has been no greater influence on college basketball,
not just about the game but the team. He's the greatest coach in
college basketball if not all basketball, from the standpoint of
all of us trying to emulate what he's done. He gave so much to
basketball and education. In my opinion if he's not as important
as Dr. Naismith, he's right next to him." —
Connecticut coach Jim Calhoun
"Quite likely, his accomplishments as a college basketball
coach will never be matched. Neither will the impact he had on
his players or the greater basketball community. Many have called
Coach Wooden the 'gold standard' of coaches. I believe he was the
'gold standard' of people and carried himself with uncommon
grace, dignity and humility. Coach Wooden's name is synonymous
with excellence, and deservedly so. He was one of the great
leaders — in any profession — of his generation." —
Duke coach Mike Krzyzewski
"I have met Coach Wooden, about four years ago at the Final
Four when it was here, and it was a tremendous honor. He gave me
one of his pyramid of success cards that I still have today and
got a picture with him, and it was a tremendous honor." —
Indianapolis Colts quarterback Peyton
Manning
"When I think of a basketball coach, the only one I ever
thought of was Coach Wooden. He had a great life and helped so
many coaches until well in his 90s. Every time I talked to him he
would give me some words of advice. He's the best of all time.
There will never be another like him and you can't say that about
too many people. It's a sad day but he had such an unbelievable
run. I can't tell you what he's done for game of basketball and
it's not just the wins. It's the attitude and the way he carried
himself. I just can't say enough about him." —
Syracuse coach Jim Boeheim
"This loss will be felt by individuals from all parts of
society. He was not only the greatest coach in the history of any
sport, but he was an exceptional individual that transcended the
sporting world. His enduring legacy as a role model is one we
should all strive to emulate." —
UCLA athletic director Dan Guerrero
"This is a sad day at UCLA. Coach Wooden's legacy transcends
athletics; what he did was produce leaders. But his influence has
reached far beyond our campus and even our community. Through his
work and his life he imparted his phenomenal understanding of
leadership and his unwavering sense of integrity to so many
people. His 'Pyramid of Success' hangs in my office to remind me
every day of what it takes to be an effective leader. He was
truly a legend in his own time and he will be a legend for
generations to come." —
UCLA chancellor Gene Block
"All of us at Purdue, past and present, are immensely
saddened by the death of John Wooden, and we send our deepest
regrets to his loved ones and friends. Coach Wooden has been a
member of the Purdue family since he studied and played here 80
years ago. He lived a life of true leadership, steady and amazing
excellence and unfailing kindness to others. There was no one
like Coach Wooden. He leaves a lasting imprint." —
Purdue president France A. Cordova
"John Wooden was a great coach and a great man. He was a man
of humility who embodied the best in character and values and
exemplified what coaching is all about. I was fortunate enough to
be honored with the Wooden Award in April, an award that now
takes on added significance to me personally. I found out that I
was being honored on his 99th birthday. To have the opportunity
to go out to Los Angeles and see firsthand how great an impact he
still has is something I will always be honored and humbled to be
a part of. His legacy will endure forever." —
Florida coach Billy Donovan
"There isn't a more respected, influential and genuine figure
in the history of the game than Coach Wooden. This is a
tremendous loss, but his legacy will live on through the
countless people whom he touched over the years." —
Purdue coach Matt Painter
"We take a great deal of pride in his words, his experience
and his ability to do what he did. A lot of people at UCLA know
that his `Pyramid of Success' is the foundation for a lot of the
programs." —
UCLA softball coach Kelly Inouye-Perez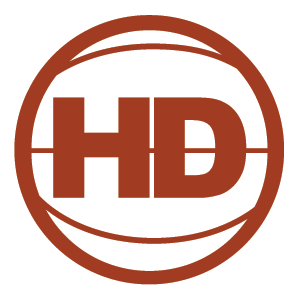 Hoops Dynasty
Recruit, Game Plan & Compete For Prizes
Play Now!