12 incredible stats to put UConn's 100-game win streak into perspective
On Monday night, the UConn women's basketball team earned its 100th consecutive win, beating South Carolina 66-55. The Huskies became the first Division I men's or women's team to accomplish the feat. UConn also own the second-longest win streak in college basketball history at 90 games (set from 2008-2010).
Here are 12 stats that show just how spectacular the UConn women have been the past few years.
818
The number of days since UConn lost a game, which came on Nov. 17, 2014, in an overtime loss at Stanford. To put that in perspective, Steph Curry had yet to win his first NBA MVP (he's won two since) and the Warriors hadn't made the NBA Finals in 30 years. The Cubs were also working on a 106-year title drought at the time, and the city of Cleveland had gone 50 years without a pro sports title.
38.4
The average margin of victory during UConn's 100-game win streak. The Huskies have beaten those 100 opponents by a combined total of 3,842 points.
2
The smallest margin of victory during this streak, coming in a 78-76 victory at then-No. 12 Florida State to open this season. It is also just one of two games decided by single digits during the streak. The other came in an 87-81 victory at then No. 4 Maryland on Dec. 29 of last year.
65
The largest margin of victory for UConn over any opponent during this streak. The Huskies have beaten two teams by 65 points each; Cincinnati (96-31) on Jan. 25, 2015, and South Florida (102-37) on Jan. 20 of this year.
25
The number of wins during this streak (25 percent of them) that have come by 50 points or more. 
AP
9
The number of wins during this streak that have come by 60 points or more.
8
Poor East Carolina has suffered eight losses to Huskies during their 100-game win streak, the most of any team. UConn is 7-0 against South Florida and 6-0 against Tulane, Tulsa and Cincinnati.
36
UConn has currently won 36 consecutive road games, a Division I record in both the men's and women's game. The Huskies actually broke their own record in this category, topping their 34 straight road wins from 2000-2004. They also have the third-longest streak in college basketball history with 30 straight road wins in 2008-2011. 
54
The number of consecutive wins that the Huskies have over conference foes during the streak. UConn has actually won 74 games straight in the AAC overall. Connecticut hasn't lost a league game since the conference was formed prior to the 2013-2014 season.
28
The number of ranked teams (including during the NCAA Tournament) that the Huskies have beaten during their streak. 
AP
AP
1
That's the number of wins UConn has over a No. 1-ranked teams during the streak. It came on Feb. 9, 2014, (just 22 games into the streak) in an 87-62 victory over then-No. 1 South Carolina. In the Huskies' defense, it's hard to blame them for not beating No. 1 ranked teams – they were ranked No. 1 in 71 of their 100 victories.
2
The number of national championships UConn has won during their streak (the Huskies have 11 total under Geno Auriemma). For comparison's sake, there is only one school in women's college basketball history (Tennessee with five) that has won more national championships in its history than the Huskies have during this streak.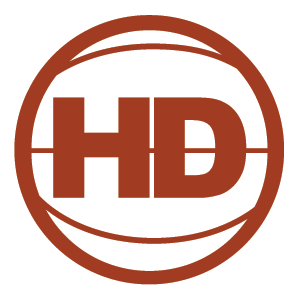 Hoops Dynasty
Recruit, Game Plan & Compete For Prizes
Play Now!