7 things you need to know about college basketball this weekend
With only two weeks left in the regular season and three weeks until Selection Sunday, things are heating up across college basketball. Some teams are closing in on conference championships, others are fighting to get off the bubble and some coaches are trying to do enough to stay employed one more season.
So what do you need to watch for this weekend? Here are seven things.
Copyright The Associated Press. All rights reserved.
AP
Baylor and Kansas square off in the game of the weekend
A week ago, it appeared this game would feature a pair of top-five teams jostling for position on the No. 1 seed line and battling for the Big 12 title. But Monday's results (Baylor's loss and Kansas' wild comeback against West Virginia) mean the Jayhawks can basically clinch the conference title with a win Saturday.
A win would put Kansas three games ahead of the rest of the field with just four games to go. At worst, the Jayhawks could clinch a share of the Big 12 title on Wednesday against TCU at home. They could clinch it outright next weekend at Texas.
Still, don't sleep on the Bears. Remember, Baylor almost won when these two met at Phog Allen Fieldhouse (Baylor had the ball with a chance to tie with under 10 seconds to go), and this game is huge seeding purposes. What better way for the Bears to make a statement that they belong as a No. 1 than by beating Kansas?  
MCT
Can UCLA finally get over the USC hump?
The Bruins have won four straight games, most notably over Oregon last week at Pauley Pavilion. On Saturday, the Bruins will face a club that has been a surprising thorn in their side the past few years: USC. The Trojans have beaten their cross-town rivals four consecutive times, including 84-76 at the Galen Center on Jan. 26.  UCLA hasn't lost five in a row to USC since the World War II era. Yikes!
A win for UCLA is important for momentum purposes, but also for NCAA Tournament seeding. The Bruins opened as a four seed in the committee's mock bracket last week, thanks in large part to an underwhelming non-conference schedule (outside of a win at Kentucky) and just one signature win in conference (over Oregon). If UCLA hopes to move up a seed line (or two) by Selection Sunday, it has to beat USC.  
Copyright The Associated Press. All rights reserved.
AP
Bubble trouble
With the bubble so crowded (it seems like there are 30 teams trying to get those final few spots), every game takes on heightened importance. That's especially true in the ACC, where there are two separate matchups of teams squarely on the bubble.  
The first comes early Saturday when Miami hosts Clemson. The Hurricanes are more comfortably in the field (a No. 10 seed in Stewart Mandel's latest projections), but three of their last four games are against ranked opponents. Meanwhile, Clemson is playing well of late (a win over Wake Forest on Tuesday) but has no margin for error.  
The situation will be similar Sunday when Syracuse visits Georgia Tech. It looked like the Orange had played their way off the bubble, but they are right back on it after back-to-back losses at Pitt and against Louisville. Because Georgia Tech has lost three of four in ACC play, neither team can afford to lose this one if it hopes to make the Big Dance.
Bubble Trouble, Part II
Being on the bubble doesn't only mean you must win key bubble matchups (see: Syracuse-Georgia Tech); you also must take care of business against clearly inferior foes. That is the case for a handful of bubble teams this weekend.
At Arkansas, Mike Anderson has gone from "hot seat" to "savior" in a span of seven days after the Razorbacks beat South Carolina on Wednesday. However, the fastest way to fall out of the good graces of his fans would be to lose Saturday at home against Ole Miss. 
It's the same with Kansas State (an 11 seed in Mandel's latest Bracket Watch) this weekend when it faces Texas, which sits in ninth place in the 10-team Big 12. Bruce Weber's club better not lose here.
Ditto for Northwestern. The Wildcats aren't on the bubble, but the quickest way to get there would be to lose to Rutgers.
Bubble Trouble, Part III
Finally, there are those bubble teams that will face superior opponents. Few expect them to win, but what better way to make a statement to the committee then by pulling an upset?  
That's certainly the case with Seton Hall (one of Mandel's "last four in") as it hosts Villanova at 12:30 p.m. ET Saturday on FOX. Remember, the Pirates beat the Wildcats to capture the Big East tournament title last year and could play themselves off the bubble with a win here. 
Same with Texas Tech, which travels to West Virginia (a team it beat in early January), and Michigan State, which plays at Purdue.  
Upset alert
Want a game to keep an eye on? How about Wake Forest at Duke? The Blue Devils seem to have finally turned a corner with six straight wins, a streak that started with a last second-win over the Demon Deacons.
Danny Manning's club not only could have won that first meeting, but probably should have. The Deacons need a signature win. Beating Duke at Cameron – and snapping the Blue Devils' six-game win streak – would certainly qualify.
, The News & Observer
AP
Mark Gottfried's swan song
On Thursday, North Carolina State made the unusual move of firing Mark Gottfried but allowing him to coach the remainder of the season. This sometimes happens in college football but rarely in college hoops because a hoops team can go on a winning streak and make the postseason. 
And that could certainly happen with the Wolfpack, a talented club that has underachieved all season. Wouldn't it be the most NC State thing ever for Gottfried to get fired and then win a few games down the stretch and make a run in the ACC Tournament? It could start this weekend because the Wolfpack have a winnable game against Notre Dame on Saturday.
Copyright The Associated Press. All rights reserved.
ASSOCIATED PRESS
A few other things to monitor
Maryland might be tied atop the Big Ten standings, but it still doesn't have a win over a Top 25 team on its resume. The Terrapins could get it when they visit reeling Wisconsin (which has lost two straight) on Sunday. 
Meanwhile, Kentucky looks to stay hot with a fourth straight win when it visits Georgia on Saturday, and North Carolina will try and maintain its slim lead in the ACC standings when it hosts Virginia on Saturday night.
Gonzaga will also try and remain perfect when it hosts Pacific on Saturday afternoon.
©Icon Sportswire (A Division of XML Team Solutions) All Rights Reserved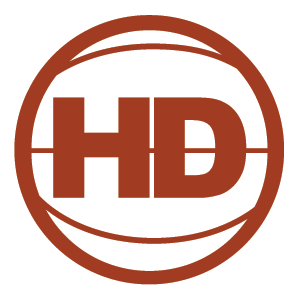 Hoops Dynasty
Recruit, Game Plan & Compete For Prizes
Play Now!