7 things you might have missed in college basketball this week
While the NFL Playoffs and college football title game were consuming the sports landscape, lost a little bit in the shuffle was college hoops. Which is a darn shame, because it provided us one of the most entertaining weeks of the season.
From the rise and fall of a new No. 1, to an incredible comeback  and yes, more Grayson Allen news, here is everything you missed in college basketball over the weekend.
Team of the Week: Butler
This one really dates back to the middle of last week, when the Bulldogs upset then No. 1 Villanova, handing the Wildcats their first loss of the season. But when you couple that in with a wild, overtime victory over Georgetown on Saturday, it's hard not to name the Bulldogs the team of the week.
Let's start with that victory over 'Nova, because while the focus of the game was on Jay Wright's club, what got lost in the shuffle was that Butler had a near-perfect game-plan. The Bulldogs forced the Wildcats into their worst loss of the season, holding a club which entered the game shooting 50 percent to just 37 from the field and 23 percent from behind the arc. National Player of the Year candidate Josh Hart was also held to his worst game on the season, as he shot just 3 of 11 from the field.

There's a case to be made that Butler has the single most impressive resume in college basketball right now. They've already beaten Arizona and Indiana on neutral courts (both ranked in the Top 25), with a road win at Utah and home wins over Cincinnati and now 'Nova. 
The Bulldogs will have a chance to further cement their status as the hottest team in college hoops when they face No. 8 Creighton on Wednesday.
Team That Took a Tumble: Baylor against West Virginia
A big question entering this week was how Baylor would handle their first No. 1 ranking in school history. The answer was "not well" as the Bears got smoked by West Virginia 89-68.
One of the main takeaways here could be "Baylor didn't deserve to be No. 1" or that they're not really in the same conversation as the Kentucky's, Kansas's and UCLA's of the world. Plenty of folks will make the same, lame "Scott Drew can't coach" jokes they've been making for a decade now as well.
Those people will be wrong. Baylor absolutely deserved that No. 1 ranking, as the Bears – like Butler above – have one of the best resumes in college hoops with wins over Oregon, Louisville, Wichita State and a few others. Not to mention that the team they lost to – West Virginia – is no joke either. Bob Huggins' club is one of the best defensive teams in college hoops, ranking 15th nationally in fewest points allowed and they also force more turnovers than any other team in the sport.
Baylor's game against West Virginia shouldn't be a referendum on whether the Bears are an elite team or not. Whether they're the best team in college hoops is debatable. But they were deserving of that No. 1 ranking when they got it.
Team That Took a Tumble This Season: Oklahoma
There really wasn't too much to take away from this game. Kansas is good. Oklahoma is bad. You didn't need to watch to know that. At the same time, I couldn't help but think what a difference a year makes in a sport where the players are so transient.  
If you'll remember back to last year, the Kansas-Oklahoma opener in the Big 12 was arguably the game of the entire season. That was the night that Buddy Hield made Phog Allen Fieldhouse his personal playground and put up an absurd 46 points, 8 rebounds and 7 assists in a three overtime loss to the Jayhawks and announced his arrival on the national stage.
That's what made Tuesday night that much more depressing. Without Hield to carry the Sooners, the two teams played in front of a half-empty crowd in Norman, with the Jayhawks going on to an 81-70 victory. With the loss, Oklahoma drops to just 6-9 overall and 0-4 in the Big 12.
No one expected the Sooners to be great without Hield. But no one expected them to tumble so far, so fast either.
Your Obligatory Grayson Allen Update
No college basketball column would be complete without your obligatory, weekly Grayson Allen update. Over the weekend, there was this grainy, inconclusive video of Allen taking a kick at a Boston College player's groin which was immediately followed up by him shoving a Florida State coach on Tuesday night. It was a shove which the coach himself said was accidental. 
"As Grayson Allen Turns" remains the biggest story in college hoops. It's also hard to have an opinion on. Part of me feels like it's absolutely ridiculous to over-analyze the kid's every move; the Florida State incident specifically wouldn't have made any headlines at all if it wasn't Grayson Allen. At the same time, it's hard to feel too sorry for him either. If Allen didn't have the three tripping incidents over the last two seasons – which were both obvious and somewhat malicious – no one would be paying attention to all the little stuff he's done the last few games.
The Most Random Story That You Probably Missed
There was nothing spectacular about Kentucky's 87-81 win over Vanderbilt on Tuesday night. A ranked team went on the road against a tough opponent and held on for a win. Nothing to see here, right? Wrong.
With just seconds to go the Commodores crowd began to chant "overrated." That's not weird, except for one thing: They were losing. Have you ever seen a team chant overrated towards a good team in a game they weren't winning? It caused a little dust-up on Twitter, where quite a few people commented on it.
Even re-watching video of it, it's just weird. In defense of Vandy basketball fans, this is probably the most relevant thing they've done in half a decade. I just wonder what they would have said if Vandy was actually winning.
The Craziest Comeback You've Ever Seen
This happened over the weekend, so there's a reasonable chance you've heard about it by now. But if not, well, Nevada put together one of the greatest comebacks in college hoops' history on Saturday night against New Mexico. It was a game where Nevada trailed by 14 points with just over a minute to go. And still found a way to win in overtime.
That is absolutely bonkers, especially when you consider that Nevada was down so much that head coach Eric Musselman actually pulled his starters, only to re-insert them in the middle of the rally.   
Here are the details: Nevada was down 90-76 before a Jordan Caroline three cut it to 11 with 1:07 left. From there the Wolfpack managed to make seven threes total – SEVEN – in the final 1:07 to force overtime. Even there, they trailed by five before eventually winning.
Caroline himself finished with 45 points in the game, in the single, wildest game of the season.
AP Photo
What's Ahead This Week
As mentioned, it all starts Wednesday night on FS1 with what might be the Game of the Week. No. 12 Butler visits No. 8 Creighton, in a game featuring two teams that could absolutely make deep tournament runs. Don't sleep on the deceptively good Minnesota Golden Gophers who visit Michigan State as well. 
Then we've got a bit of a lull before things pick back up on Saturday. The Fighting Grayson Allen's of Duke visit Louisville, while the surprise of the ACC – the 15-1 Florida State Seminoles, who knocked off Duke last night – visit North Carolina. 
And if you're into some old-school Big East hoops, UConn visits Georgetown, Saturday at 12:00 p.m. ET on FOX.
USA TODAY Sports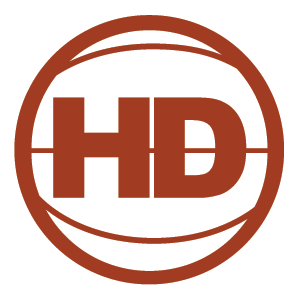 Hoops Dynasty
Recruit, Game Plan & Compete For Prizes
Play Now!