The best NBA player from every top 25 college team
As we get into the thick of NCAA men's basketball conference play and head toward March Madness and the NBA All-Star Game, it feels like the right time to take stock of who's who in the college hoops top 25, and how their players fare in the NBA. Most schools in the top 25 are very well represented, and close calls abound.
25
Notre Dame: Adrian Dantley
Fighting Irish alum Bill Laimbeer definitely inflicted the most bruises in the NBA, but the cerebral "A.D." or "Teach" is a Hall of Famer who scored 24.3 points per game over 15 seasons (1976-1991,) including four consecutive years averaging more than 30 (1980-1984).
24
Butler: Gordon Hayward
Butler doesn't have a bench in the NBA with just five former Bulldogs in the Association. The 26-year-old Utah Jazz forward Hayward is by far the most experienced among them. Through 50 games in his seventh season, Hayward is averaging a career-best 22.2 points and 5.6 rebounds in 2016-17.
23
Maryland: Buck Williams
No disrespect to the Steves (Francis and Blake) who had respectable careers, but the biggest impact Terrapin is Williams, who averaged a career double-double (12.8 points, 10 rebounds) playing mainly for the Nets and Trail Blazers over 17 seasons.
22
Saint Mary's: Tom Meschery
The Gaels have some good representation in the Spurs' Patty Mills, but he hasn't done enough yet to unseat former Warriors and Sonics forward Meschery (far left), an All-Star in 1962-63 who averaged 12.7 points, 8.6 rebounds and 1.7 assists over his 10-year career.
21
South Carolina: Alex English
The former Gamecock took flight in the NBA once he got to Denver in 1980, where he became a perennial All-Star for the remainder of the decade, scoring 26.9 points, 5.7 rebounds, 4.6 assists and a steal per game, en route to his enshrinement in the Hall of Fame.
NBAE/Getty Images
Brian Drake
The runner-up is brand new Cleveland Cavalier Kyle Korver, but the top spot belongs to Silas, a durable and dominant two-time All-Star rebounder for 16 seasons with five teams from 1964 to 1980.
The Mustangs didn't provide many candidates, leaving a choice between Hawks center Jon Koncak (1986-96) and James "Red" Krebs, who tragically died at age 29 when struck by a tree limb while trying to remove a tree that had fallen on a neighbor's roof. Krebs had earlier survived a crash of the Lakers' team plane in 1960. He averaged 8 points and 6.2 rebounds for the Minnesota-turned-Los Angeles Lakers squad from 1957-64.
18
Cincinnati: Oscar Robertson
One of the greatest and most complete players of all time, the "Big O" averaged 25.7 points, 9.5 assists (leading the league seven times) and 7.5 rebounds per game. The 6-foot-5 Hall of Fame guard and three-time All-Star Game MVP was the No. 1 overall pick by the Cincinnati Royals, playing for them until they traded him to the Bucks in 1970.
17
Florida State: Dave Cowens
The Celtics legend played center and forward at 6-foot-9, collected two rings (1974, 1976) and the 1973 MVP Award, averaging 17.6 points and 13.6 rebounds over his 11-year career. Also a very solid defender, Cowens got inducted into the Hall of Fame in 1991.
NBAE via Getty Images
Dick Raphael
16
Purdue: Glenn Robinson Jr.
Former Boilermaker Brad Miller gets the edge for longevity, but Robinson made more of an impact across 11 seasons, averaging 20.7 points, 6.1 rebounds and 2.7 assists, mostly with Milwaukee. Knee injuries abbreviated his career but he got to go out on top as a role player with the NBA champion Spurs in 2005.
NBAE/Getty Images
Nathaniel S. Butler
The Billy Donovan-era Gators produced some other candidates including Joakim Noah, Mike Miller and Jason Williams, but the four-time All-Star center is the best of the bunch. Now in his first season in Boston, he's become more of a ball distributor, averaging 5 assists to go with his 14.8 points and 6.7 rebounds.
Bob DeChiara
USA TODAY Sports
14
Virginia: Ralph Sampson
The 7-foot-4 Sampson won the NBA Rookie of the Year in 1984, his first year out of Virginia, and dominated early in his career with the Rockets before knee injuries took a toll. Over 10 seasons, the eventual Hall of Famer managed to suit up for only 456 total games, averaging 19.7 points and 10.5 rebounds in his 4.5 seasons in Houston.
Shoutout to Lou Dampier, Cliff Hagan, Pat Riley, Anthony Davis, Jamal Mashburn, DeMarcus Cousins, Antoine Walker, Karl-Anthony Towns and many others. With that out of the way, Dan (Issel) is the man, a prolific scorer at center/power forward who averaged 22.6 points, 9.1 rebounds, 2.4 assists and a steal per game with the ABA's Kentucky Colonels and Denver Nuggets from 1971-85.
Like Kentucky, Duke is very well represented in the NBA as well with Hill, Elton Brand, championship-magnet Shane Battier, Carlos Boozer and Kyrie Irving. But the 7-time All-Star Hill gets the nod for the Blue Devils despite the injuries that sapped his health during his prime.
NBAE
NBAE/Getty Images
11
Wisconsin: Michael Finley
The former Badger and two-time All-Star spent most of his 17-year career between the Dallas Mavericks (9 seasons) and San Antonio Spurs (5), averaging nearly 20 points with the Mavs plus 5.2 boards and 3.8 assists.
NBAE
NBAE/Getty Images
10
North Carolina: Michael Jordan
GOAT. Period.
NBAE
NBAE/Getty Images
9
West Virginia: Jerry West
The NBA Logo. Period. Next!
THE SPORTING NEWS ARCHIVES
Sporting News Archive
Another Hall of Famer. Representing the Cardinals, the 6-foot-7 Bullets center was a beast on the boards, averaging 14 rebounds to go with 10.8 points and a steal over his career spanning 1968-81.
7
Oregon: Terrell Brandon
Close call between Brandon and Steve Jones, but we're going with Brandon, a two-time All-Star for Cleveland in 1996 and '97. The point guard averaged 13.8 points across 12 seasons plus 6.1 assists and 1.6 steals per game.
6
UCLA: Lou Alcindor (Kareem Abdul-Jabbar)
UCLA has produced as many greats as any program but none better than Alcindor, who became Kareem — the Showtime Lakers' King of the Sky Hook, six-time NBA MVP and six-time champion. But let's give a shoutout to fellow Hall of Famers Bill Walton and Reggie Miller, plus Kevin Love and triple-double machine Russell Westbrook.
Getty Images
Rogers Photo Archive
Another close call. Wildcats garnering consideration included Gilbert Arenas, Andre Iguodala, Mike Bibby and Richard Jefferson, and it's tough to deny Agent Zero, but Terry's longevity and three-point shot are things of beauty. Terry ranks third all-time from behind the arc with 2,221 threes and counting as the 2009 Sixth Man of the Year approaches age 40.
Jerome Miron-USA TODAY Sports
Former Bear David Wesley, a guard who spent the bulk of his career in Charlotte, is a close second to "The Microwave". Johnson won two titles as a crucial sixth man for the Bad Boys Pistons. He averaged 12 points, 3.2 boards and 3.3 assists over 14 seasons and rarely missed a game during his tenure in the Motor City.
3
Kansas: Wilt Chamberlain
Like Kentucky and UCLA, Kansas has a list of greats and quality NBA players that is long and growing. Obviously Wilt is numero uno for his sheer impact on the game and ridiculous career averages of 30.1 points and 22.9 rebounds.
NBAE
NBAE/Getty Images
A two-time NBA scoring leader, the former Wildcat was an All-Star every single season except the two he missed in 1952-53 and 1953-54 while serving in the U.S. Marine Corps during the Korean War. The Philadelphia Warriors forward and Hall of Famer averaged 22.8 points, 8.6 rebounds and 2.3 assists.
Give it up for the assists king who led the league in dimes for nine consecutive years from 1987 to 1996. He and fellow Utah Jazz teammate Karl Malone just happened to peak during the wrong era when the Chicago Bulls reigned.
NBAE/Getty Images
Nathaniel S. Butler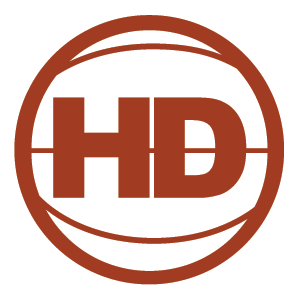 Hoops Dynasty
Recruit, Game Plan & Compete For Prizes
Play Now!