All-time championship duds in sports
Butler's Andrew Smith (44) reacts in front of teammate Matt Howard during the second half of the men's NCAA Final Four college basketball championship game against Connecticut Monday, April 4, 2011, in Houston. (AP Photo/Eric Gay)  
LSU, 2012 BCS championship game
Did Jordan Jefferson and the No. 1-ranked Tigers really get shut out by Alabama, 21-0 in the 2012 BCS national championship game? The Tigers were outgained 384-92 in total yards, managed a puny five first downs and didn't cross the 50 until there were just eight minutes left. "I told my team I did not see this coming, and that's my fault," coach Les Miles said. "I wish I could have done something."
Rory McIlroy, 2011 Masters
The 21-year-old phenom from Northern Ireland was in the lead for three rounds at Augusta before he collapsed in the final round, shooting an 80. His only solace? He has company. Across sports, many teams and players — and singers — haven't exactly brought their "A" games with a title at stake. Here are some of history's biggest duds in the biggest games.  
Butler, 2011 NCAA championship game
What if they threw a national championship game and one team didn't show up? That's how it looked as Butler's run through the 2011 NCAA tournament ended with a nightmarish performance. The Bulldogs shot 18.8 percent, a tourney final record low, in a 53-41 loss to UConn.
Denver Broncos, Super Bowl XXIV
The Broncos have stunk it up in a lot of Super Bowls. This one was probably the worst as they lost to the 49ers, 55-10. John Elway, before he became a Denver legend, went 10 of 26 with two interceptions and two fumbles.
Duke, 1990 title game
At their best, the Blue Devils would have had a hard time beating Larry Johnson and the UNLV Runnin' Rebels. At their worst, they got embarrassed. Engulfed by UNLV's defense, Duke committed 23 turnovers and lost 103-73, still the most lopsided defeat in title game history. But the Devils got their revenge the next year, shocking the undefeated Rebels in the national semifinals.
Ohio State, 2006-07 BCS title game
The top-ranked Buckeyes seemed ready to play when Ted Ginn returned the opening kickoff for a touchdown against No. 2 Florida. After that, Ohio State couldn't do anything right, falling 41-14 in the second-biggest rout in BCS championship game history. The Buckeyes were embarrassed again in the title game the next year against LSU and haven't been back on the big stage since.
Michael Spinks, 1988 heavyweight title fight
When Spinks met Mike Tyson in the "Once and For All" fight to determine the heavyweight champ, most fans were expecting a heck of a bout. After all, Spinks was 31-0 as a pro and Tyson was a 21-year-old wrecking ball. But Spinks seemed afraid of Tyson from the start, reluctant to take off his robe before the fight and stiff in the opening moments. Before long, he was prone on the floor, absorbing a first-round knockout 91 seconds into the match that ended his career.
John Starks, 1994 NBA Finals
Starks helped shoot the Knicks to the brink of a championship, then he shot them out of it. In Game 7 of the Finals against the Rockets, Starks missed 16 of 18 shots in a 90-84 loss. Butler's players can surely empathize, especially Matt Howard (1 for 13).
New England Patriots, Super Bowl XX
Yes, the Chicago Bears had an awesome defense, but Steve Grogan and the Pats actually went backwards in the first half of the game. New England had minus-19 yards before halftime and finished with 123 yards in a 46-10 shellacking.
Denny Hamlin, 2010 Chase
Hamlin went into Homestead-Miami Speedway for the Ford 400 with a 15-point lead and needing only to beat Jimmie Johnson, at a track where Johnson has struggled, to win NASCAR's Chase for the Championship. Hamlin finished 14th and lost the title to Johnson, who finished second but wrapped up his fifth straight Cup title, while Hamlin became the first driver to lose the Cup title in the last race of the Chase. Getty Images for NASCAR Todd Warshaw
Christina Aguilera, Super Bowl XLV
For a singer, getting "The Star-Spangled Banner" gig at a Super Bowl is a pretty big deal. After all, when do you get a bigger audience? So when Aguilera sang the words "what so proudly we watched" instead of the correct lyrics, "o'er the ramparts we watched," all we could say was, "Christina, you're better than that!"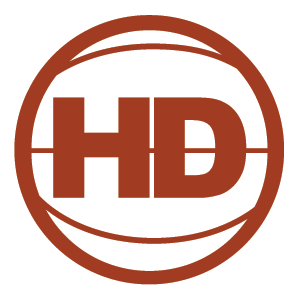 Hoops Dynasty
Recruit, Game Plan & Compete For Prizes
Play Now!