Watch A's fan fall on his face trying to catch foul ball
Baseball is back!
Which means we get to see fans at games doing silly things.
Like this guy below in Oakland on Wednesday.
Watch him totally screw up his shot at a foul ball and fall flat on his face in the process.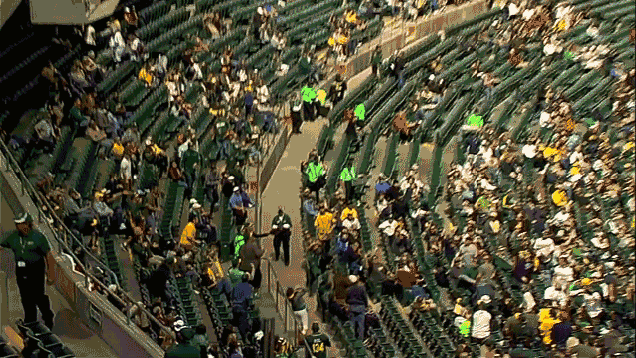 America!
(Thank you, Deadspin, for bringing this wonderful GIF to the world.)

MORE FROM THE BUZZER: Looking for the stories that have the web all aflutter? We've got them for you. Check out The Buzzer.