Watch an NBA reporter get hit in the head by a ball on live TV
Doing a live report courtside at an NBA game can be dangerous.
J. Michael of CSN Washington learned that Monday night as he was hit by a ball while talking about the Wizards-Pacers series on live TV.
Check it out for yourself: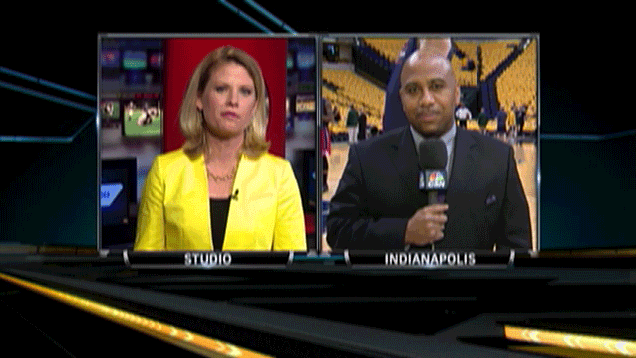 He handled it in stride, though, because he's a sports reporter and that's what sports reporters do:
(GIF via Deadspin)
MORE FROM THE BUZZER: Looking for the stories that have the web all aflutter? We've got them for you. Check out The Buzzer.