Tony Romo Curse strikes again; Joy Corrigan is Fox-y
The football season isn't even close to starting, but the Internet is still kicking Tony Romo around. With the Cowboys quarterback in attendance at last night's Thunder-Clippers game, this photo quickly went viral after Los Angeles was eliminated from the postseason.
The Tony Romo Curse.. pic.twitter.com/fMX1fvwFXS

— NFL Memes (@NFL_Memes) May 16, 2014
On Thursday afternoon, I (briefly) interviewed Mets pitcher Matt Harvey about a few topics, including being tabloid fodder. Right on cue, today's "New York Post" has a story about Harvey nearly being in a bar fight the previous evening.
According to Browns quarterbacks coach Dowell Loggains, it was a text message sent to him by Johnny Manziel during the NFL Draft that led to Cleveland trading up to draft the Texas A&M quarterback.
Remember when Broncos wide receiver Wes Welker was handing out $100 bills to strangers at the Kentucky Derby? Well, Churchill Downs now wants some of that money back. They're claiming there was an error made with Welker's payout and they overpaid him by $15,000.
In honor of the Subway Series between the Mets and Yankees that wrapped up Thursday night, the MLB Fan Cave had members from both teams read actual Craigslist "Missed Connections" posts.
U.S. women's soccer star Alex Morgan can also swing a golf club and dance.
Now that Brewers outfielder Carlos Gomez makes a lot of money, he searches the Internet for rich-people conversations so he can have productive chats with other wealthy individuals.
Not only did Jack Nicholson betray the Lakers by attending last night's Clippers game, but he also dissed a young kid who wanted to shake his hand.
In case you missed it, the video of Florida State's Jameis Winston stealing crab legs was released yesterday.
Model Joy Corrigan gets today's Fox-y Lady honors.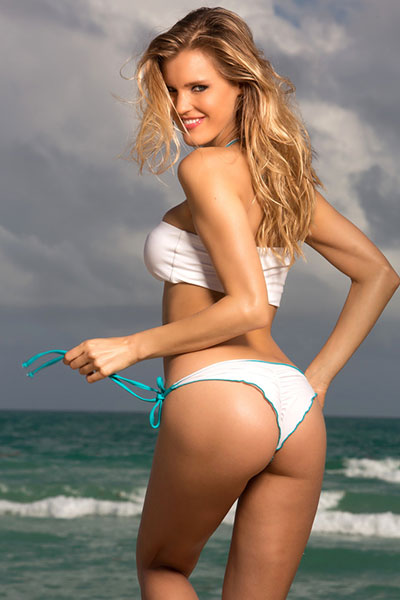 Got a link, comment or question? Email Jimmy.Traina@fox.com.