Rockets get in on 'Dwight Howard sucks' chant; Kahili Blundell is Fox-y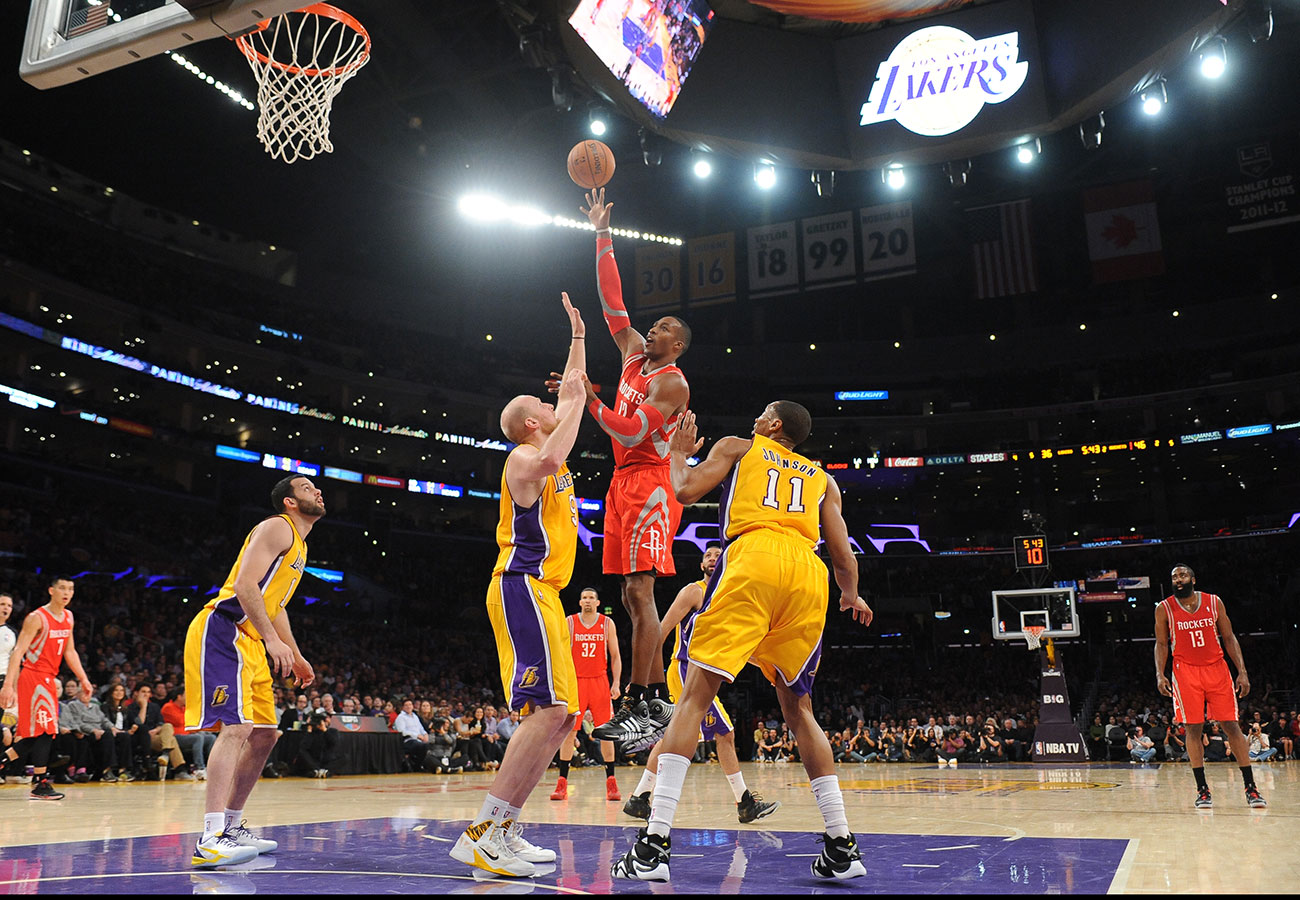 Dwight Howard returned to the Staples Center to play the Lakers last night for the first time since his departure this offseason. Howard scored 20 points and grabbed 13 rebounds as Houston blew out L.A., 134-108. Lakers fans booed him, dissed him on high fives and serenaded him with a "Howard Sucks" chant. The Rockets had a lot of fun with that last one, as they continued the chant on the team plane afterward.
Justin Verlander, with his orange Lamborghini or Grant Balfour with his massive truck that actually looks like a tank?
If you're a college football player, don't think you can just eat all the pasta you want without it turning into a violation. Three Oklahoma players recently had to fork over $3.83 to charity so they could get their eligibility restored after eating too much free pasta at a graduation banquet.
LeBron James posted the following picture on Instagram yesterday with the caption, "Because of you Pops! Thanks all along. Could have said why me with u not being there but look what I made of myself. Thanks to Huffington Post for the graphic. #StriveForGreatness
The text on the photo says, "Like, Wow, Dad, you know what, I don't know you, I have no idea who you are, but because of you is part of the reason who I am today. The fuel that I use — you not being there — it's part of the reason I grew up to become who I am. It's part of the reason why I want to be hands-on with my endeavors. So me in a position allowing people around me to grow, that maybe wouldn't have happened if I had two parents, two sisters, a dog and a picket fence, you know?"
During his press conference yesterday, Derek Jeter said he'd like to start a family when he retires. Today, the New York Post reports that he's working on a reconciliation with model Hannah Davis.
You really never know what you'll see when you ride the subway in Manhattan. On a side note, this actually takes a lot of talent.
* Watch a spectator get knocked into a cactus while trying to dodge a Rory McIlroy shot.
* LeBron James vs. ESPN's Bob Ley happened yesterday.
* Here is yesterday's Big Buzz in case you missed it.
Model and MMA Ring Girl Kahili Blundell gets today's Fox-y Lady honors.
Got a link, comment or question? Email Jimmy.Traina@fox.com.