NBA players read mean tweets; Luci Ford is Fox-y
Before the Spurs blew out the Heat AGAIN last night, Jimmy Kimmel presented a new version of All-NBA mean tweets. I won't give you spoilers, but you'll want to stick around for Dikembe Mutombo at the end.
The best part of the Spurs; 104-87 title-clinching win over the Heat (in addition to Manu Ginobli dunking) came during the postgame press conference when Tim Duncan and his son were snapped for this perfect photo. Duncan's kids were also asked a question during the press session, which resulted in a nice moment.
There isn't much context for this video, but if you want to see Johnny Manziel with a big wad of cash and dropping an f-bomb, here you go.
The Brewers dressed as "Rappers and Wranglers" for a themed road trip on Sunday. As you can see with first baseman Lyle Overbay, who transformed himself into Vanilla Ice, the event generated many great pictures
We've seen fan catch baseballs while holding babies before, but this was too easy.
"Hockey Night in Canada's" run of airing the NHL for six decades came to an end Friday night when the Kings beat the Rangers for the Stanley Cup. This was HNIC's incredible closing montage.
Dodgers outfielder Yasiel Puig, who now flips his bat after a walk, almost knocked out a couple of people yesterday, and Vin Scully was none too pleased.
A guy who was driving an NBC broadcaster around Pinehurst on Saturday was busted for DWI after running over a state trooper's foot.
Model Luci Ford gets today's Fox-y Lady honors.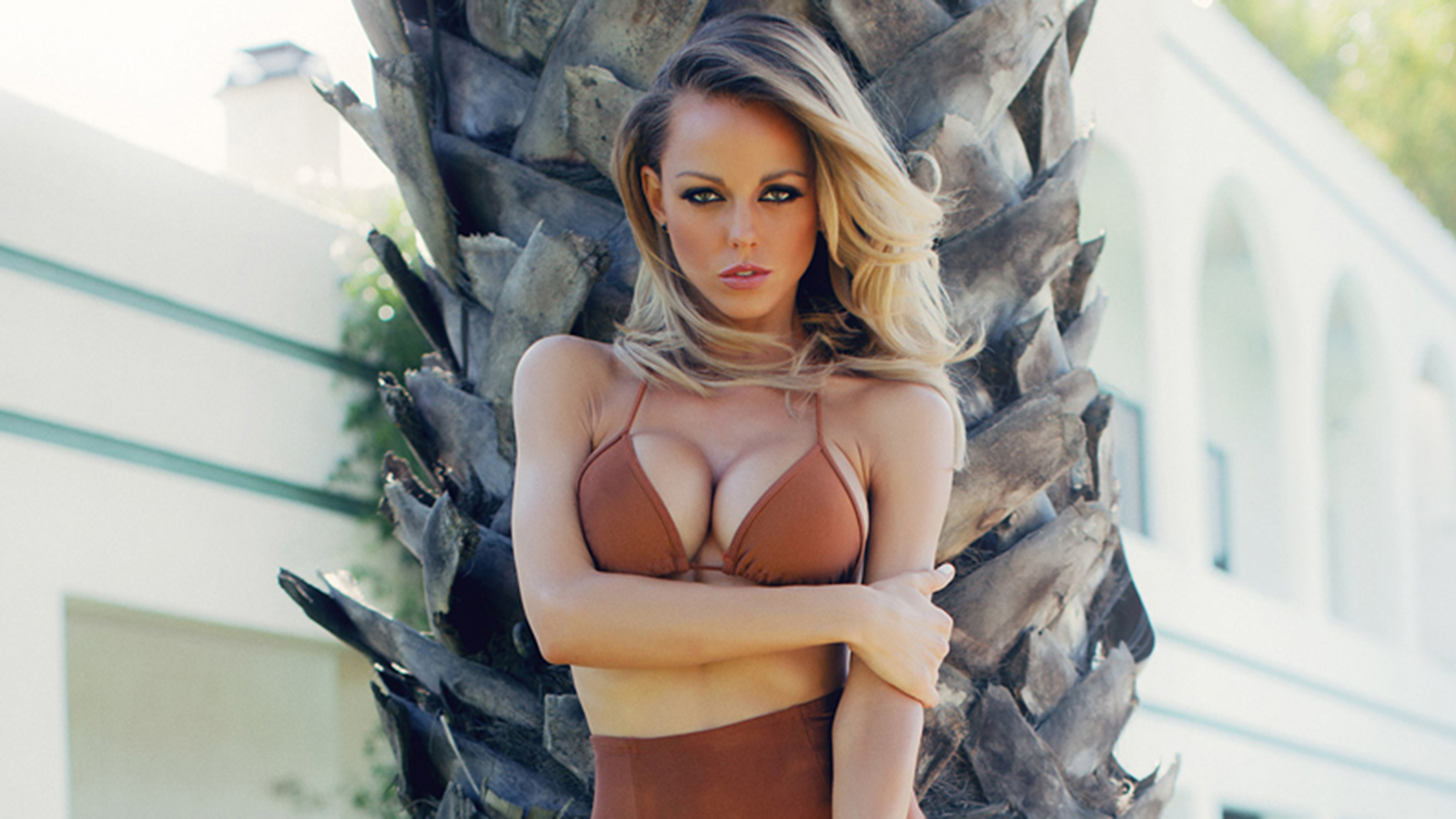 Got a link, comment or question? Email Jimmy.Traina@fox.com.