NBA Draft highlights; Jessica Cribbon is Fox-y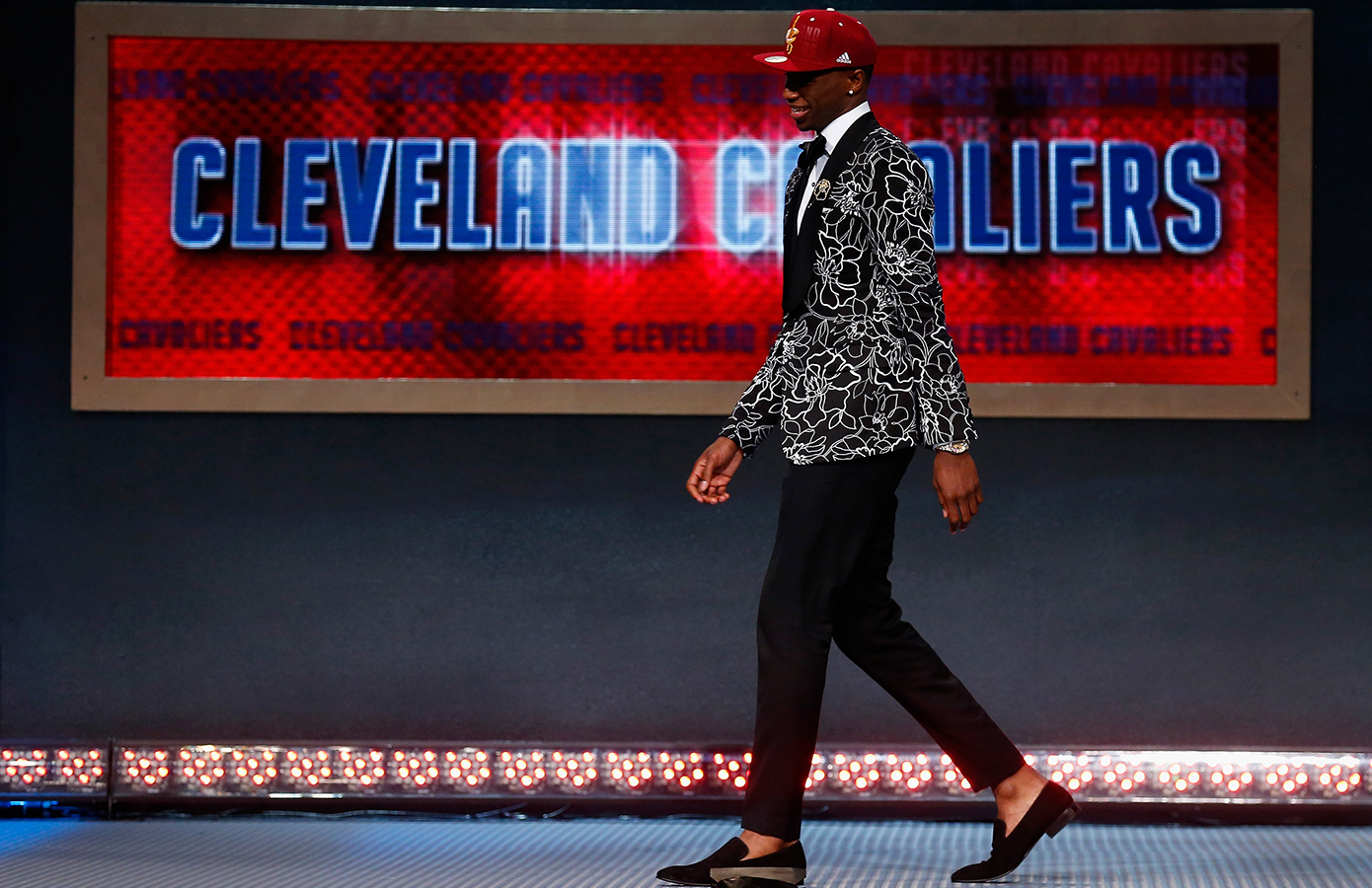 Obviously, the highlight of Thursday night's NBA Draft was commissioner Adam Silver announcing that the league was drafting ex-Baylor star, Isaiah Austin, whose pro career never got started because of a genetic disorder. If you missed the touching moment, you really should check it out. However, for Big Buzz purposes, we need to focus on Andrew Wiggins' suit. As you can see, the No. 1 overall pick from Kansas rocked a stylish jacket, bow tie and no-socks look. The ensemble even caught the eye of actor Steve Martin.
Italy's Giorgio Chiellini has posted a message on his website in which he expresses sympathy for biter Luis Suarez and says the punishment handed out to Suarez was excessive.
According to former Patriots linebacker Rodney Harrison, a player once offered up his girlfriend (yes, in THAT way) to another player in exchange for a jersey number.
The iconic Vin Scully told a tale last night about Cardinals manager Mike Matheny getting pooped on by a bird, and it was glorious.
Nationals center field Denard Span battled the Chicago fog last night and the fog won.
There's a story making the rounds that legendary actor Robert DeNiro randomly showed up to a stranger's house to watch the World Cup on Thursday. I'm a tad skeptical since there isn't one picture or video to prove this, but here is the story.
Unfortunately, it was incorrect.
Ari Voukydis, you win every #Jeopardy match in our hearts. cc: @arivoukydis https://t.co/8Y4ySLzcEt

— Chris Serico (@ChrisSerico) June 27, 2014
SI media reporter Richard Deitsch joined me on a new edition of "The Buzz with Jimmy Traina" for a lively discussion about all things Twitter, World Cup ratings, a variety of broadcasters and much more. Listen below or download the show on iTunes.
Model Jessica Cribbon gets today's Fox-y Lady honors.
Got a link, comment or question? Email Jimmy.Traina@fox.com.