MLB manager rear-ended while doing radio interview; Runa Lucienne is Fox-y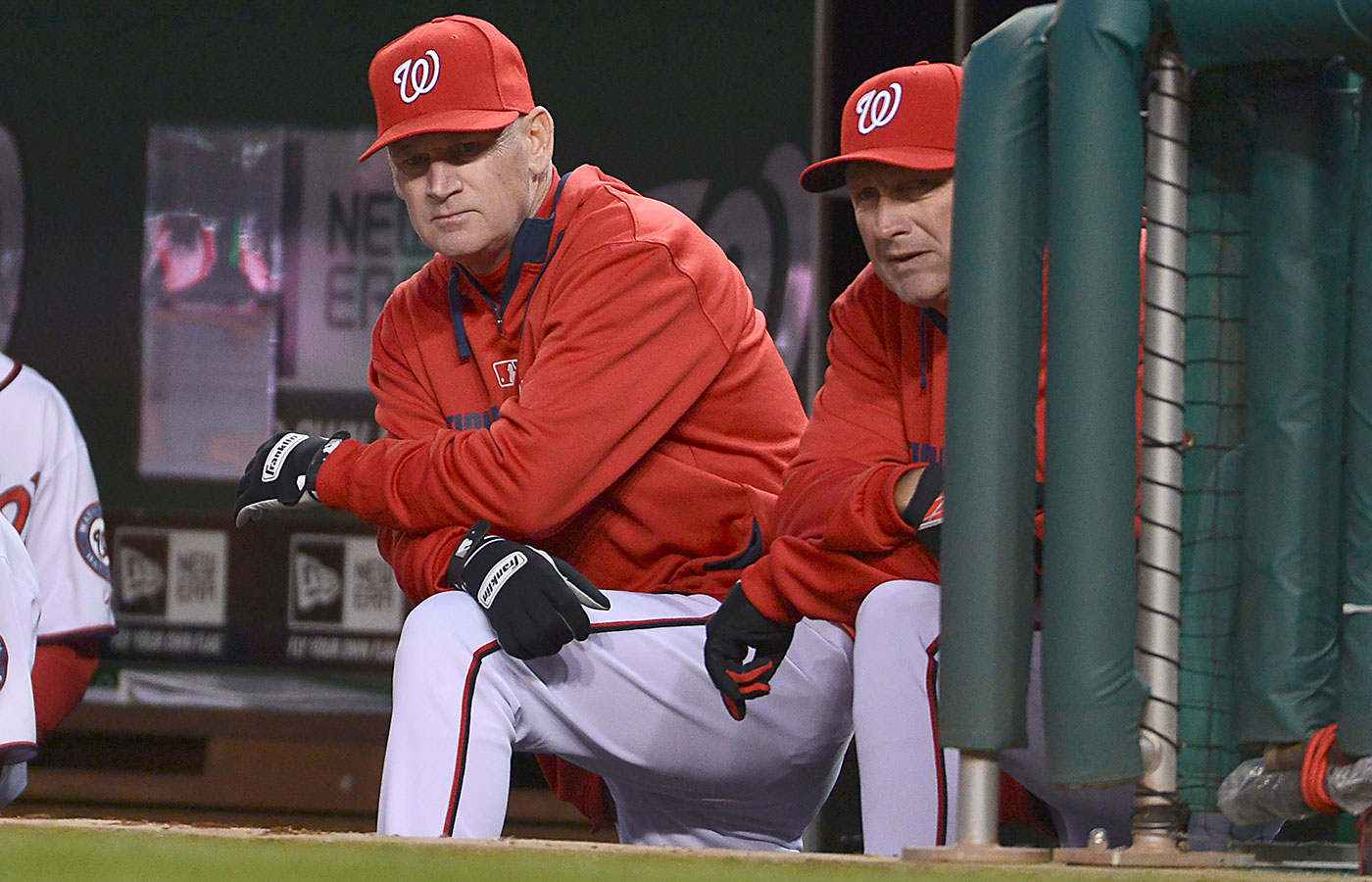 Nationals manager Matt Williams was doing a radio interview Wednesday morning when he was rear-ended while in mid-sentence. Williams then went on to do play-by-play of how the guy who hit him tried to escape.
With the NFL Draft now just one day away, Vikings kicker Blair Walsh has written a first-person story in which he describes how the draft process helped him overcome a bad senior season at the University of Georgia and led to him getting picked by the Vikings. The story is not only about Walsh's redemption. It gives you a look at what a prospect has to go through from the end of his college career up until the draft. It also gives you a unique perspective, since it's coming from a kicker who says he was mistaken for a male nurse by other players at the combine.
Forget analyzing the NBA playoffs. On TNT last night, Charles Barkley unloaded a series of one-liners that poked fun at the size of San Antonio's women. This has become a habit for Sir Charles.
The Golden State Warriors sent an email to season ticket holders on Tuesday. However, there were two big problems.
Giants third baseman Pablo Sandoval unleashed the most bizarre swing you'll ever see against the Pirates last night.
It's time for a new "Bad British Commentary" video. You've seen these before and you love them. The newest offering covers a recent A's-Astros game.
Former Dodgers manager Tommy Lasorda would like to see V. Stiviano get hit by a car.
If you want to see what a hockey player would look like as a Pez dispenser or a hockey player celebrating a goal by licking a lollipop, these very funny GIFs by BarDown are for you.
The WWE has made a touching, must-see tribute video to a young fan who recently passed away after suffering from brain cancer.
Kevin Durant's MVP speech from Tuesday has gotten wide praise in the sports world. In case you missed it, here is a condensed, two-minute version. Below is the full version, which ran 26 minutes.
Model Runa Lucienne gets today's Fox-y Lady honors.
Got a link, comment or question? Email Jimmy.Traina@fox.com.